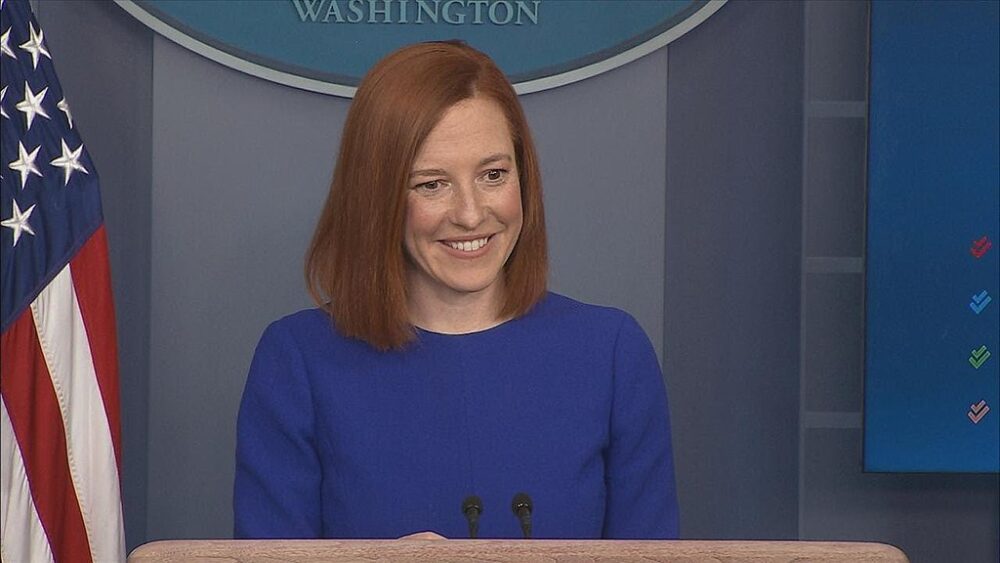 What did we miss about Jen Psaki?
Joe Biden's former press secretary is a highly intriguing figure for the American public. The 44-year-old Jen Psaki appeared to be a well-liked politician among Democrats at that time.
Since her first appearance behind the podium on January 20, 2020, she made her presence felt and demonstrated integrity and seriousness. As she is not new to the political scene, she knew many of the reporters there and asked them to present their questions.
At that moment, she stated that she has a deep respect for a free and independent press, recognizing its important role in democracy. She also announced her plans to change and regulate the daily briefings to address all questions related to the coronavirus.
Her debut was praised by many journalists and commentators, including Brian Stelter from CNN, who stated that "Biden's first day, and Psaki's first day, sent a message that functional government is back."
She has also made waves on Twitter, with people applauding her words and her strong female presence. However, Psaki is not the first female press secretary at the White House. Dee Dee Myers served in that role during Bill Clinton's administration.
The Biden administration began its work in a challenging situation. The coronavirus pandemic was in full swing, and they had just taken the helm of the ship.
Jen Psaki's briefings became a must-see on television, with America watching and listening attentively. They were broadcast live on Fox News, MSNBC, and, of course, CNN.
Psaki became popular as soon as she first appeared behind the podium. And now it's time to reveal some information you might have missed about Biden's former press secretary.