It was 1973 when Joe Biden had first started working for the United States Senate.
On January 20th, 2021, he was officially inaugurated as the 46th President of our country.
In such a long political journey, Biden has been confronting many challenges, while also scoring plenty of victories – the most significant one taking place on November 3rd, 2020, when he won the Presidential election against his opponent Donald Trump.
While some think his political experience will help him lead the country cleverly, others are doubtful regarding his capabilities. So who is Joe Biden really? Will he be the president we need in such difficult times?
Today, we'll discover 20 things every American should know about Joe Biden.
No. 1: Joseph Robinette Biden Jr. spent his childhood in Scranton, Pennsylvania, with his two brothers, parents and his uncle. The family's financial situation was so precarious, they lived in a 1 ½ half-bath tract house; the three sons shared the same bedroom with their uncle.
No. 2: Biden has been struggling with a debilitating stutter throughout primary school, which made him the perfect target for bullies. He has overcome his condition and even became class president in his senior year at Archmere Academy.
No. 3: While attending the University of Delaware, he sprayed the director with a fire extinguisher, a prank that got him probation. During the spring break, he met Neilia Hunter, his future wife.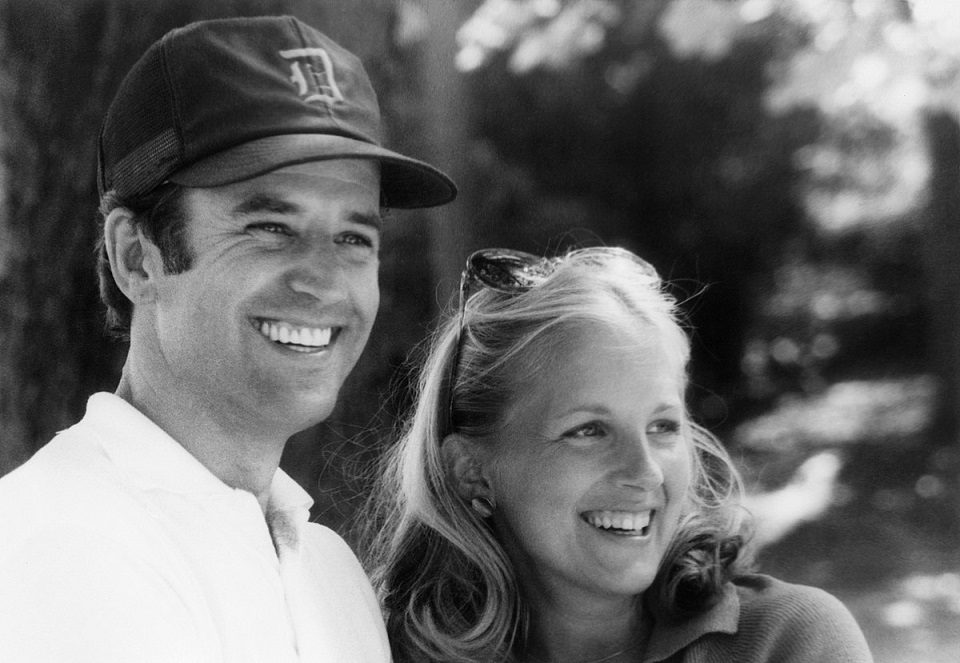 No. 4: When Biden met Neilia's mother, she asked him what he dreamed of doing for a living. His response? To become the President of the United States.
No. 5: He married Neilia in 1966 and had their first son, Beau, in 1969. After just one year and one day, their second child, Hunter, was also born. In a 1970 interview, Biden said that he intends to keep his wife pregnant until they have a little girl because 'the only good thing in the world is kids.' One year later, the spouses welcomed their daughter, Naomi.
Did Joe Biden go to war?
No. 6: Once he finished law school, Biden was drafted, but he failed the physical tests due to his asthma. He didn't join the anti-Vietnam War protests because he reportedly doesn't enjoy 'flak jackets and tie-dye shirts.'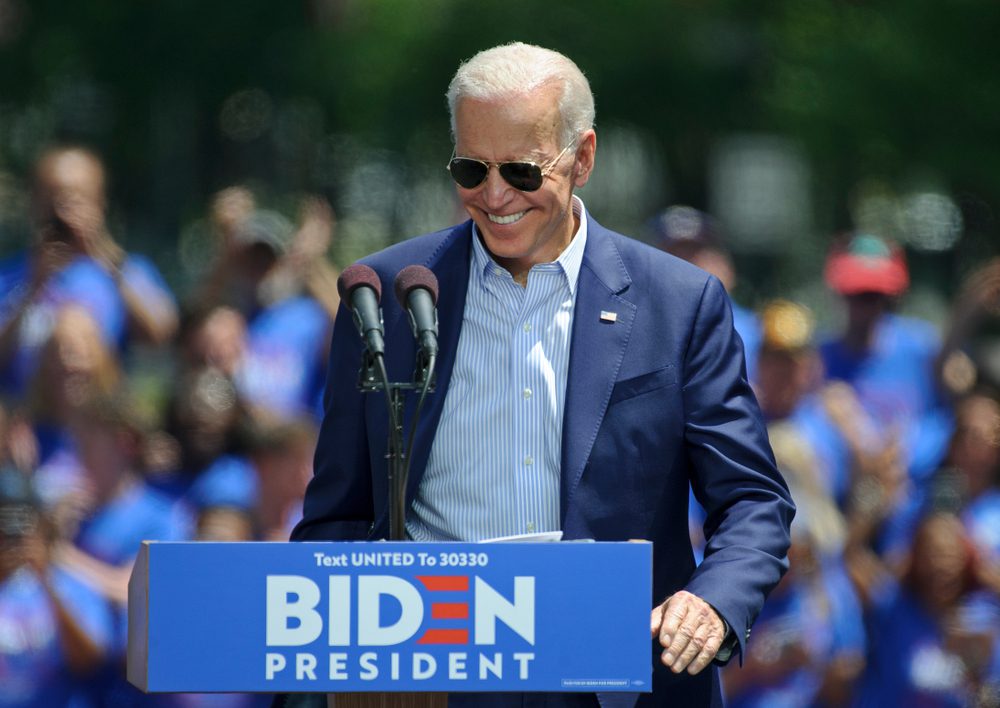 No. 7: At just 29 years old, Biden became the fifth-youngest person ever elected to the U.S. Senate. He got involved in a public housing support initiative, a practice for which he received many racial threats from people calling him a 'n—- lover.'
No. 8: His Senate victory was followed by the most tragic event of his life: a tractor filled with corncobs struck his family's station wagon. His wife, Neilia, and their one-year-old daughter Naomi passed away on their way to the hospital. Sons Hunter and Beau were hospitalized and suffered from serious injuries. Biden was sworn into the Senate in the hospital room with Beau.
No. 9: After the event, he decided to stay in his Delaware home. This meant taking the 75-minute Amtrack train to Washington and back home every single day for 30 years, which he did. He even called the Amtrack crews his 'family' and had them invited to his home for barbecues many times.
No. 10: During the 1970s, Biden was actively involved in opposing the court-ordered school busing, an initiative designed for desegregation in public schools. At the time, he declared that he would prefer other desegregation methods such as housing and that busing should be voluntary.
Joe Biden and his bad speeches
No. 11: Joe Biden describes himself as a 'gaffe machine' when it comes to speeches. For example, one time he said he met 2018 Florida school shooting survivors during his time as vice president, when in fact he was no longer in office at the time. He also said he was shot at while in Iraq and later said he was only in the vicinity of where the shot landed.
No. 12: During the 1987 general election, officials found that part of his speech was actually taken from British Labor Party leader Neil Kinnock's speeches, saying that his ancestors had worked in coal mines. That's when he quit the race.
No. 13: One year later, in 1988, Biden started experiencing severe headaches for several weeks. He underwent surgery for a brain aneurysm; only three months later, he repeated the procedure for a second brain aneurysm.
No. 14: In 1994, he sponsored the Violence Against Women Act along with Republican Senator Orrin Hatch. This law offered $1.6 billion to investigate violent crimes against women throughout the country; it also allowed female victims to sue their attackers even if the prosecutors didn't take criminal action.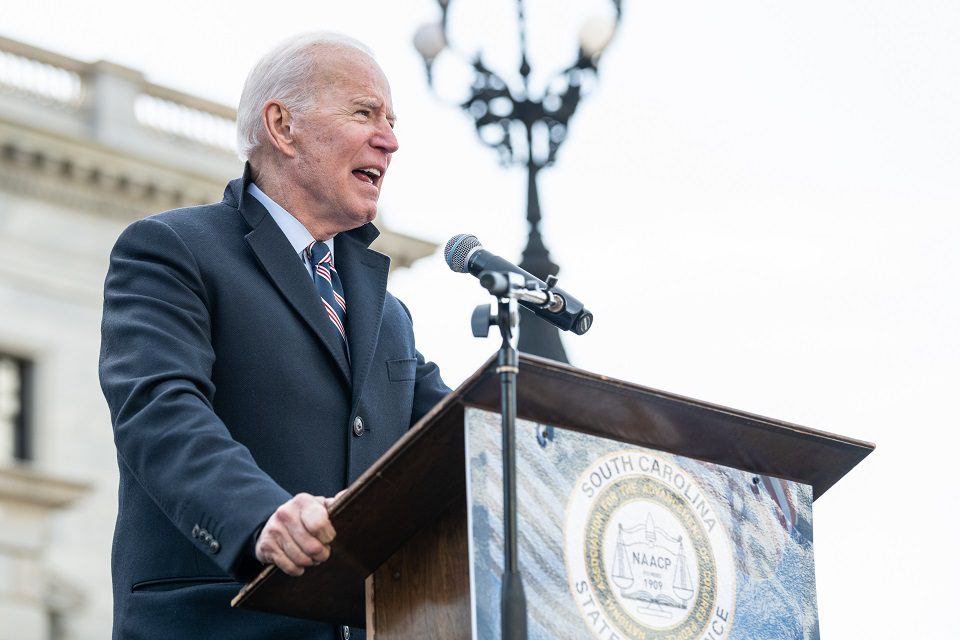 No. 15: Joe Biden has been long known for his confusing speeches and spontaneous remarks expressed publicly. As then-Senator Barack Obama listened to one of his speeches, he wrote in a note to his aide 'Shoot. Me. Now.'
No. 16: Fast-forward to 2008, Biden ran for president again, but dropped very quickly after he came in fifth in the Iowa caucus. However, half a year later Barack Obama chose him as his running mate for the Office.
No. 17: In 2014, his son Hunter became a board member of Burisma, a Ukrainian energy company. Its owner was being investigated in a corruption probe at the time, and Hunter reportedly received monthly compensations of up to $50,000. Five years later, Biden repeatedly said that his son had done nothing wrong, although he has been investigated for corruption for a long time.
No. 18: Beau, Biden's oldest son, passed away from brain cancer in 2015.
No. 19: One year later, in 2016, Biden intended to run for president a third time. Barack Obama convinced him not to run since he believed that Hillary Clinton had more chances to defeat Republican nominee Donald Trump (although ultimately she lost the election as well).
No. 20: Biden doesn't drink or smoke, believing that these vices are 'a crutch.' However, in an early 1970s interview, he said he had used football, skiing, and motorcycle jumping as a crutch.
Who is Jill Biden?
In 1975, Jill Jacobs met Joe Biden. The two of them were set on a blind date by Joe Biden's brother, Frank. Back then, Biden was a U.S. Senator from Delaware but also a widower. After losing his first wife, Neilia Hunter Biden, and their 1-year-old daughter, Naomi, in a terrible and tragic car accident.
At the time, he was a single dad to their two sons, Beau and Hunter, who were only 4 and 3 at the time. However, meeting Jill changed his life. In his 2007 memoir, Biden recalled thinking how his family might be whole again now that she entered their lives.
His sons adored Jill, who was a teacher and a University of Delaware graduate. The senator proposed not once but five times before Jill said yes. As soon as she realized that they would stick together, they tied the knot on June 17, 1977.
A couple of years later, their daughter Ashley Biden was born. Besides being a dedicated wife and mother, Dr. Jill Biden is a lifelong educator. She initiated her career as an English teacher in local schools, earned not one but two Master's degrees in reading and English, and then got her Doctorate in Education in 2007.
If you're interested in reading other interesting facts, here's what we recommend reading: 9 Facts About The Pentagon Every American Should Know