In our previous post, we embarked on a long journey throughout the country to discover fascinating information about the most famous politicians in every state. If you missed it, make sure to check it out right here!
Today, we continue our journey to encounter figures such as John Kennedy, Harry Reid, and Donald Trump. Let's have a look:
Maryland: Frederick Douglass
Frederick Douglass is perhaps one of the most important and inspirational political figures in our history. Although he was born into slavery in Talbot County, Maryland, Douglass managed to start the abolitionist movement and ended up becoming President Lincoln's personal adviser.
Douglass was deeply involved in promoting women's rights and is now remembered as one of the greatest intellectuals of his generation.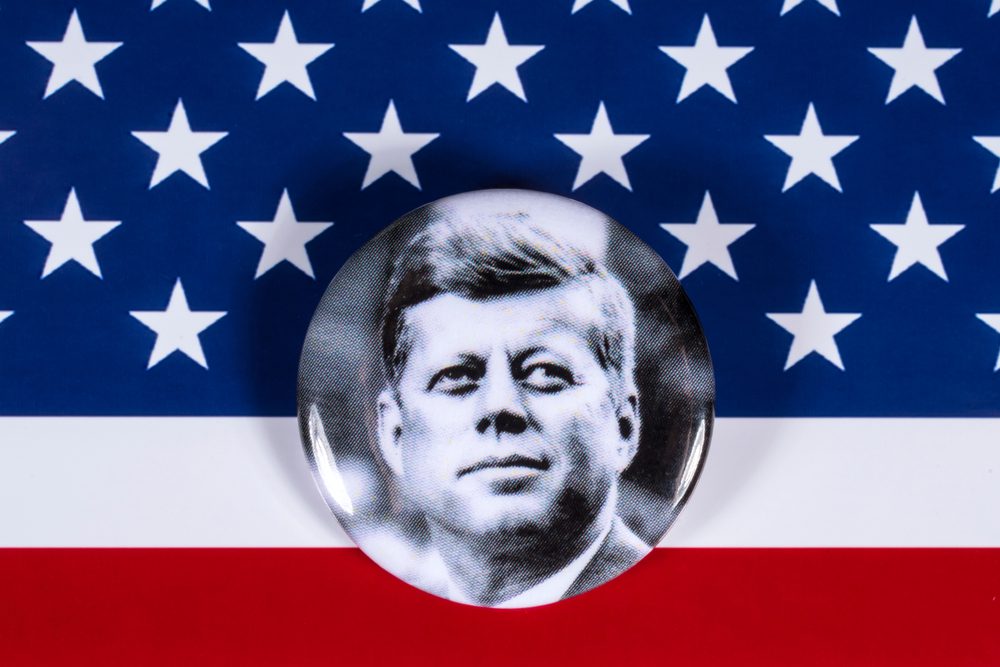 Massachusetts: John F. Kennedy
The 35th President of our country broke records when he became the youngest person to be elected as president at just 43 years old.
Aside from being extremely charismatic, Kennedy was a war hero after becoming the commander of a PT-109 patrol boat near the Solomon Island. A fun fact is that, after the patrol boat sank, Kennedy along with his crew swam for almost 4 miles to an island where they spent 7 days stranded.
The former president also received the Pulitzer Prize for his book called Profiles in Courage, although it's been a widely debated issue since it's believed that the book was actually written by ghostwriter Ted Sorenson.
Kennedy was tragically assassinated in 1963 when he was shot to death in Texas.
Michigan: Dr. Ben Carson
Born and raised in Detroit, Michigan, Carson served as the U.S. Secretary of Housing and Urban Development. The former neurosurgeon retired from practicing medicine back in 2013 and, 3 years later, ran for the position of Republican president.
Dr. Carson entered history when he became the first neurosurgeon to separate conjoined twins (joined at the head) in 1987 successfully in the sense that both babies stayed alive. In 2008, he received the Presidential Medal of Freedom, which is the highest civilian award in our country.
Minnesota: Amy Klobuchar
Klobuchar is the first woman ever elected to represent Minnesota in the Senate. Ever since she was elected as a Democrat to the U.S. Senate in 2006, Klobuchar has been working to stand up for families and workers' rights.
Previously, she received her law degree at the University of Chicago and started her career as the legal adviser of former vice president Walter Mondale; this was a turning point for her future as Mondale encouraged her to get involved in politics.
Mississippi: Roger Wicker
Roger Wicker has been serving as the senator for Mississippi since 2007. He was also elected as the chairman of the Senate Committee on Commerce, Science, and Transportation.
One of the most notable accomplishments of his career involves introducing legislation to repeal Roe v. Rade – a decision from the Supreme Court that has legalized abortion.
Missouri: Harry S. Truman
Born in Lamar, Missouri, Harry S. Truman was elected as the 33rd president of our country right after Franklin Roosevelt's tragic death. His election was a simple decision since he was serving as Roosevelt's vice president at the time.
Although it might seem like Truman was already deeply involved in every activity at the White House, he actually embarked on a much tougher mission: the former vice-president had absolutely no idea about the atomic bomb development or the difficult collaborations with Soviet Russia.
Shortly after being inaugurated as president, Truman declared that he felt like the moon, the stars, and all the planets had fallen on him.
Montana: Jeannette Rankin
Jeanette Rankin made history when she became the first woman elected to serve in Congress in 1921, shortly after the ratification of the 19th amendment which had enfranchised women across the country. She was elected even before women had won the right to vote, which was an outstanding achievement at the time.
Rankin is best known for dedicating her life and career to women's rights, as well as getting involved in anti-war and welfare organizations as a lobbyist.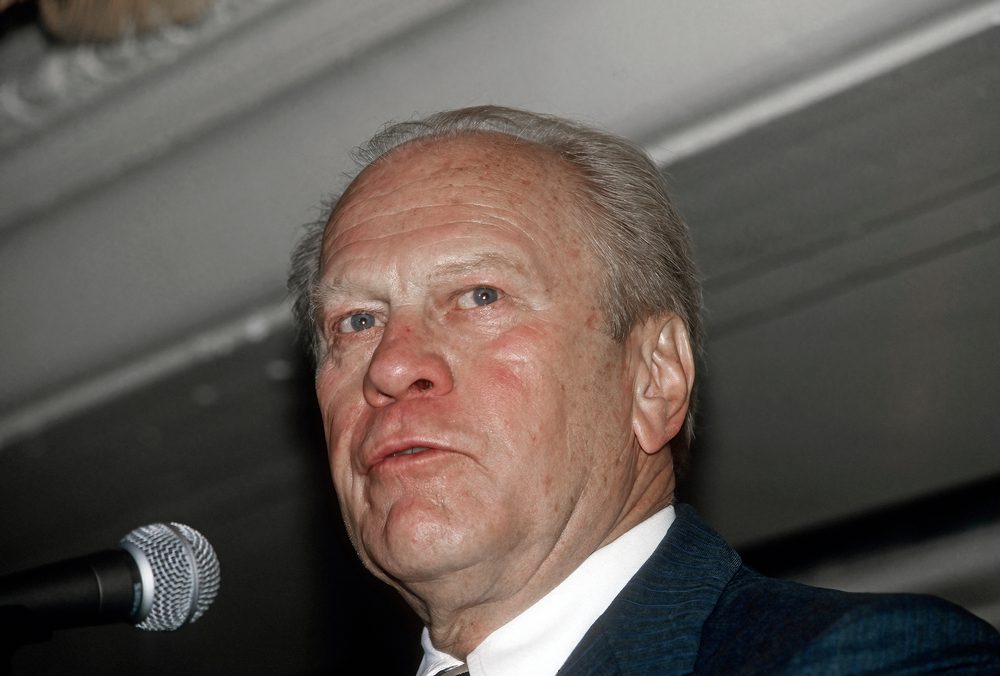 Nebraska: Gerald Ford
In 1974, Gerald Ford was elected as the 38th president of the United States after Richard Nixon's historical resignation from office. Ford has been very involved in World War II and his multiple acts of bravery became an inspiration to win his first term in Congress as a Republican in 1948.
Between January 1949 and December 1973, Ford won his reelection as a member of the U.S. House of Representatives 12 times with no less than 60% of the vote each time. He was describing himself as a moderate in domestic affairs, an internationalist in foreign affairs, and a conservative in fiscal policy.
Nevada: Harry Reid
Reid started his political career as a member of the House of Representatives and later advanced to the Senate. Although he retired in 2017, his decades of work involved serving as the Democratic party whip, minority leader, and then finally a majority leader.
Harry Reid has been a key part of developing the healthcare reform legislation that served as a starting point for the passage of the Affordable Care Act under the Obama administration.
New Hampshire: Daniel Webster
Webster has served as the secretary of state under three presidents: William Henry Harrison, John Tyler, and Millard Fillmore. He also served in the Senate and the House of Representatives for the state of Massachusetts.
Born and raised in Franklin, New Hampshire, Daniel Webster is best remembered for finding peaceful ways of negotiating the Webster-Ashburton Treaty with Britain in 1842. The former secretary of state opposed slavery, which was an unpopular opinion at the time.
New Jersey: Grover Cleveland
Grover Cleveland broke our country's political records when he became the first U.S. president to have served two non-consecutive terms in office. The first term was from 1885 to 1889 and the second one went from 1893 to 1897.
Born and raised in Caldwell, New Jersey, Cleveland hasn't always dreamed of becoming president and started his career as a teacher at the New York Institute for the Blind in Manhattan, where he found his calling.
New Mexico: Dennis Chavez
Dennis Chavez made history after becoming the first Hispanic citizen to serve in the Senate between 1935 and 1962. Originating from Los Chavez, New Mexico, he also worked in the House of Representatives between 1931 and 1935.
Chavez received the 35¢ Great Americans series (1980–2000) postage stamp from the United States Postal Service.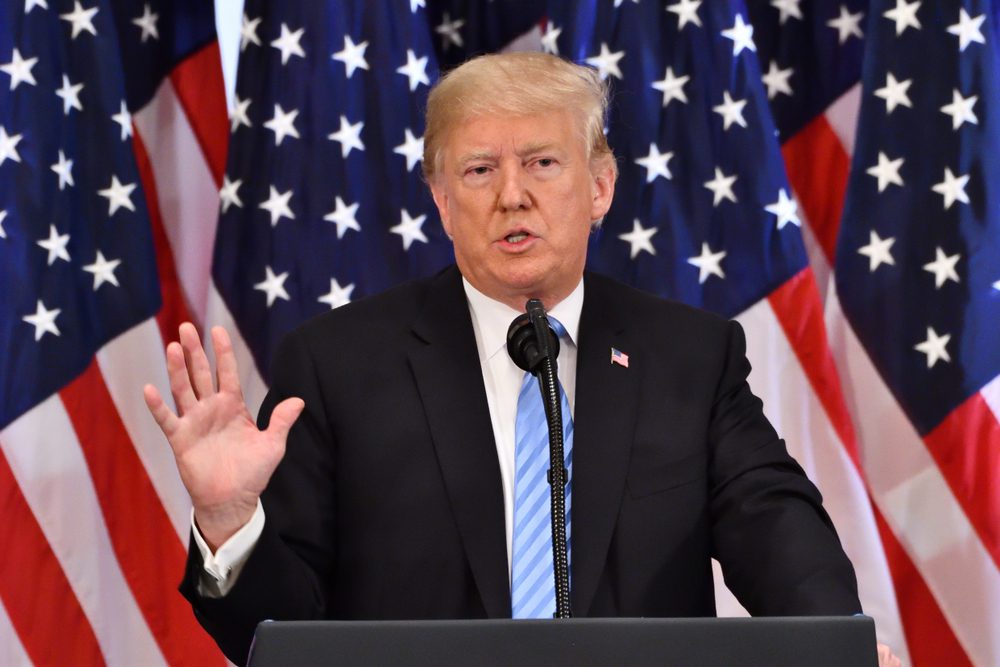 New York: Donald Trump
Not only is Donald Trump the most famous politician who originated in New York, but he's also probably one of the most famous presidents in our nation's history – often not for good reason.
The 45th president of the United States will most likely be remembered for his extreme remarks, racism, and poor political decisions.
North Carolina: James K. Polk
Few people might remember James K. Polk nowadays, but he was the one responsible for expanding the U.S. out west. Born and raised in Pineville, North Carolina, the 11th president of the United States started serving in the U.S. House of Representatives at just 29 years old.
Polk was quite unconventional for his time; two days a week, he had office hours at the White House, during which any American citizen could drop by and ask for a favor or fight for a cause. Polk was extremely dedicated and worked 12 hours a day every single day, taking only 27 days off throughout his Presidency.
North Dakota: Milton R. Young
By the time he retired as a president pro tempore, Milton R. Young was the most senior Republican member of the Senate in 1981.
While a member of the Senate, Young has been mostly involved in the Agriculture, Nutrition, and Forestry Committee as well as the Appropriations Committee. He voted in favor of the Voting Rights Act, as well as the Civil Right Act four times; however, he chose not to vote on the 24th Amendment of our Constitution.
Ohio: Kathleen Sebelius
Born in Cincinnati, Ohio, Sebelius became the first woman to get a second term under her position as a Kansas governor. Her career advanced under the Obama administration when she was elected as the secretary of Health and Human Services.
The Democrat resigned in June 2014 from her position as a secretary; before doing so, though, she fiercely supported the Affordable Care Act. While many Republicans were asking for her resignation at the time (including Ted Cruz), Sebelius declared that the majority of people calling for her to resign were people she didn't work for and who didn't want the program to work in the first place.
Sebelius is so-called staunchly pro-choice and abortions have declined 8.5% while she was a governor. Need to know more about politics? This book will be your favorite teacher, so check it out!
Didn't find your state on the list? Click here to check out more interesting political figures in the third part of our post: This Is the All-Time Most Famous Politician in Every State (Part. III)