These celebrities went above and beyond their careers to step up in politics 
Celebrities and politics have had a long history in 20th and 21st American society. You can go back as far as the 1920s to see the most famous people of the day putting their support behind politicians running for office. Al Jolson considered the world's greatest entertainer at the time, and the celebrated silent movie star Mary Pickford both lent their support and considerable reach and influence to get behind presidential candidate Warren G. Harding in the lead-up to the 1920 election.
With the rise in celebrity activism in the 1960s and 1970s and a distinct fall in trust for professional politicians, it wasn't long before the celebrities themselves began running for political office in the United States. Celebrities have a unique advantage by already being known faces, but famous people have taken the leap from the small screen or silver screen to the podium and the political scene. Here we look at some you know about and a few you might never have known had put their names on the ballot.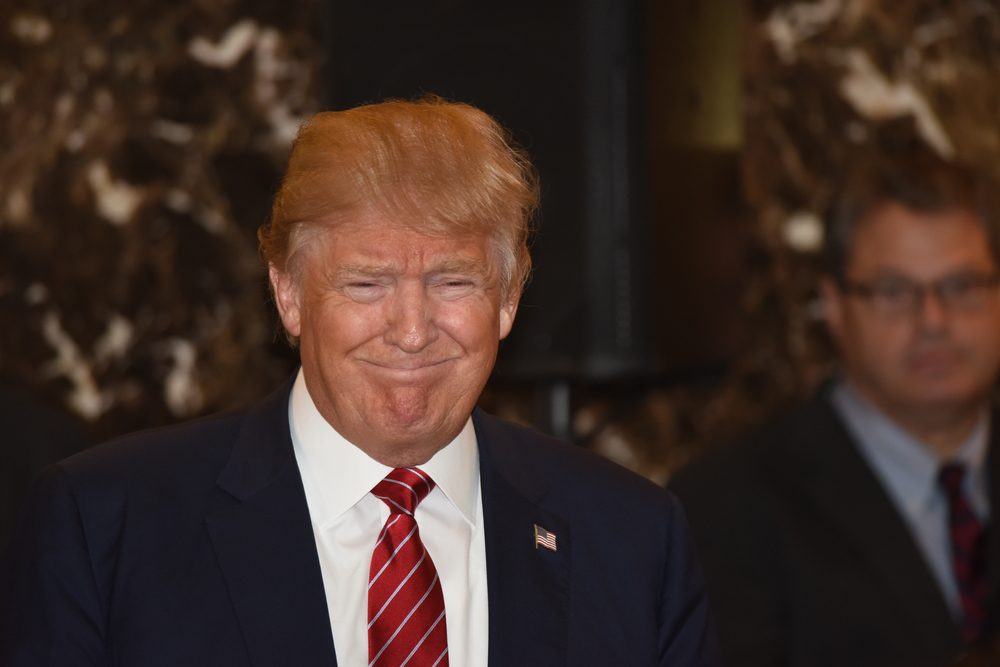 1. Donald J Trump
We'll start with the most recent and prominent celebrity to run for political office, in this case, winning the presidency in 2016 in one of the most divisive US presidential campaigns in modern history. Trump's dalliance with running for political office isn't exclusive to the 21st century as we can go back to 1980s when he first publicly suggested a run for president.
His political affiliation has switched many times since then as he initially registered as a Republican in 1987. He then became a member of the Independence Party, the New York state affiliate of the Reform Party, in 1999, before swiftly switching to becoming a Democrat in 2001.
He wasn't done there as he would again fly the Republican flag in 2009, become unaffiliated with any party in 2011 before yet again switching back to Republican in 2012 before storming to victory against Hilary Clinton to clinch the 2016 presidency.
2. Ronald Reagan
Another arguably more famous entertainer who would reach the zenith of American political life when he won the Republican nomination in the 1980 presidential election, going on to defeat the sitting president Jimmy Carter, Ronald Reagan. Unlike Trump, when Reagan did secure the highest office in the land, he was already an extremely seasoned politician.
Starting his entertainment life radio sports commentator in Iowa before moving to California to pursue a successful career as an actor, after just ten years in Hollywood he would become president of the Screen Actors Guild while America was gripped by the 'Red Scare,' the infiltration of Communists in America society. He would serve a second term between 1959 to 1960 before moving into the real world of politics when he was elected as governor of California in 1966.
Despite having two unsuccessful presidential bids in 1968 and 1976, his perseverance and dislike for federal government interference would hugely pay off as he won the US Republican nomination in the 1980 presidential election with ease and would parlay that success to win a decisive victory over Carter.
3. Kal Penn
Trump's predecessor Barrack Obama was never short of celebrity endorsements when he ran for office and served as the 44th USA president from 2009 to 2017. One of those celebrities would not only lend his support but would eventually go on to work for the Obama administration.
Kalpen Suresh Modi, known professionally as Kal Penn, would become a well-known face on both TV and film with roles in the medical drama series House, Kumar Patel in the Harold & Kumar film series, and ironically as White House staffer Seth Wright in the political drama series Designated Survivor. In 2009 he accepted a position as the Principal Associate Editor in the White House Office of Public Engagement.
4. Cynthia Nixon
NOT related to the infamous President Richard Nixon, Cynthia would begin her acting career at the age of 12 in the 1979 ABC Afterschool Special, The Seven Wishes of a Rich Kid, but she is best known to television viewers for her portrayal of Miranda Hobbes in the HBO series Sex and the City. Nixon has long been a political activist with an emphasis on advocating for public education and women's health issues.
In the 2013 New York City mayoral election, she would put her support behind the eventual victor, Democrat Bill de Blasio. De Blasio would later say Nixon's campaigning was fundamental in his becoming mayor.
She would take the next political step on March 19, 2018, by using her political skill to challenge the incumbent governor of New York, Andrew Cuomo with a run of her own. However, unable to secure the 25% state delegate threshold needed to appear on the ballot, she would drop out of the race on May 23, 2018.
5. Fred Thompson
Sporting his melodic Southern drawl, Thompson started his career as an attorney when he was admitted to the state bar of Tennessee in 1967 before moving into politics when he became the campaign manager for Republican U.S. Senator Howard Baker's re-election campaign in 1972.
He would become a television star, of sorts when he served as minority counsel to the televised Senate Watergate Committee investigating the crimes of Richard Nixon. Fred would enter the world of acting by playing himself in the 1985 biographical film, Marie, starring Sissy Spacek.
He would continue to act, usually in roles of authority figures, for the next four decades on both television and the big screen whilst simultaneously serving as the Senator from Tennessee from 1994 to 2003. Thompson would return to Republican Party presidential primaries for the 2008 United States presidential election, but his run would be unsuccessful.
6. Stacey Dash
Dash rose to international fame playing Dionne Marie Davenport in the 1995 feature film Clueless, a movie now considered to be one of the best teen films of all time, and spent a lot of the 1990s and 2000s appearing in several movies and popular television shows, even appearing in a few music videos.
Although initially a supporter of Barrack Obama in 2008, she would switch her party affiliation from Democratic to Republican in 2012. She would admit to having serious issues with drug addiction and had a few run-ins with the law and after switching parties, she would make several public statements expressing her more right-wing political opinions.
She would eventually run in California's 44th congressional district in the 2018 Congressional Election as a Republican but would withdraw from the race just a month later.
7. Clint Eastwood
The 'Man with No Name' would make quite a name for himself in the world of politics in his 80-year career as an actor, film director, producer, and composer. Rising to international fame in Sergio Leone's "Dollars Trilogy" of Spaghetti Westerns during the mid-1960s, Eastwood has long been interested in American politics and would run for and win the mayoral election in the small Californian city of Carmel-by-the-Sea, usually referred to as just Carmel, famously making ice cream legal to consume on city streets.
More infamously was what he did when he was supporting then-presidential hopeful Mitt Romney at the 2012 Republican National Convention. In his primetime address, he delivered his speech to an empty chair for President Barack Obama, garnering widespread mockery. He would later express his regret for this most surreal of speeches.
His political affiliation has never been entirely concrete as he has been a Republican who has sometimes supported Democrats. He is currently registered as a Libertarian but would back Michael Bloomberg in the 2020 presidential election.
8. Jesse Ventura
Jesse "The Body" Ventura (born James George Janos) has racked up quite a few job titles in his long and sometimes controversial career. U.S. Navy Underwater Demolition member, Mongols motorcycle club member, weightlifter, professional wrestler, commentator, and politician. Always outspoken, he entered the world of politics a lot earlier than expected when he became the of Brooklyn Park, Minnesota, in 1991.
He would hold that position until 1995. before claiming a shock victory as Reform Party candidate in the 1998 Minnesota gubernatorial election, defeating both the Democratic and Republican nominees.
He decided to serve a single term in office but was responsible for a few popular tax reforms. Since leaving office he has remained politically active and has on more than one occasion hinted that he may run for president of the United States as a third-party or independent candidate.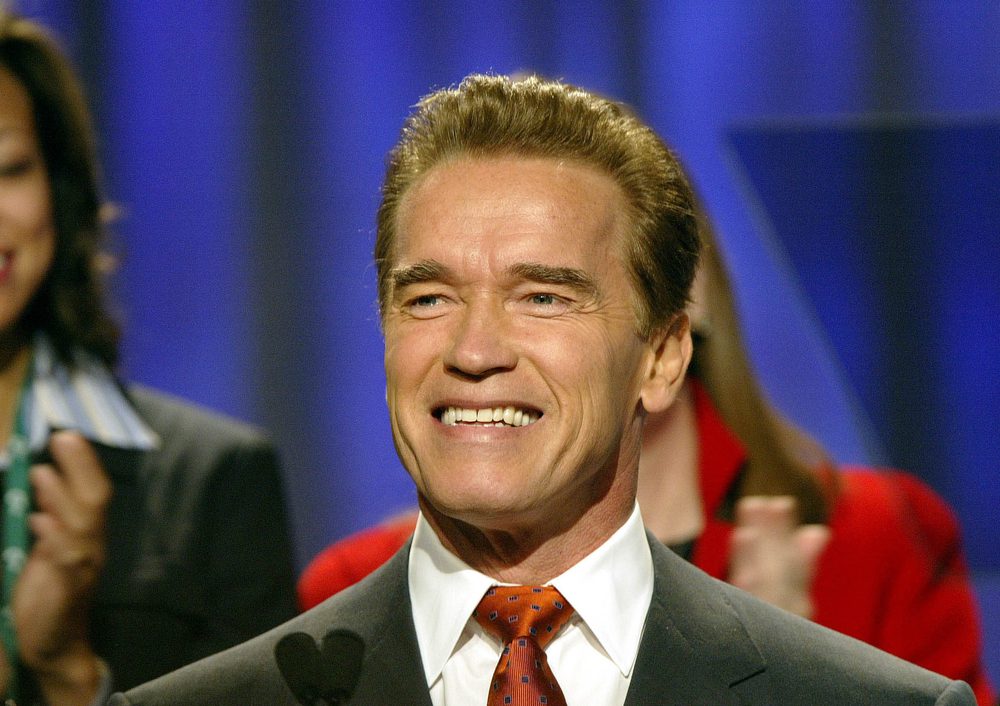 9. Arnold Schwarzenegger
Jesse Ventura's costar in both Predator and The Running Man, Arnold Schwarzenegger, would be another muscle-bound actor that would move from entertainment into politics. To say he is a winner is as massive an understatement as the size of his considerable frame.
First winning the Mr. Universe title at aged just 20, then going on to win the Mr. Olympia title seven times, Arnold always has a massive hunger for success and that desire and determination would be no different in his political career.
After becoming a naturalized U.S. citizen on September 17, 1983, and having arguably one of the most successful movie careers of all time, Schwarzenegger set his sights on becoming the Governor of California, earning himself the title the "Governator". He would go on to defeat Democrat Cruz Bustamante and fellow Republican Tom McClintock and served two terms in office.
10. Sonny Bono
Along with Cher, Sonny Bono found huge success as a singer throughout the 1960s and 1970s before turning his attention to acting where he would have another successful career on television. In the 1980s, he tried to open a restaurant but quickly became angry and frustrated with the local government bureaucracy in Palm Springs, so decided to run for mayor.
And in 1988, he would run and win the race to become the mayor of Palm Springs, serving a four-year term. After leaving office as mayor in 1992 he run for the US Senate, but would ultimately lose the nomination to the more conservative Bruce Herschensohn. After his defeat, the two men would become great friends.
He would eventually be elected to the United States House of Representatives in 1994 so he can represent California's 44th congressional district but would tragically be killed on January 5, 1998, after he struck a tree while skiing at Heavenly Mountain Resort in South Lake Tahoe.
While these politicians might not be celebrities, click —>HERE<— to see the ridiculous publicity stunts they tried to pull off.