Do you have a favorite female politician?
If you've read any of our articles, you already know that we've talked about a bunch of amazing female politicians who shaped our country and made it a better place to live. Their stories are motivating, interesting, and incredibly inspiring.
Many centuries ago, it was thought that politics was a domain in which only men were accepted, but women didn't give up; they fought for their rights, and they managed to obtain a place in this masculine field.
We can say that these female politicians broke the rules and succeeded in destroying the glass ceiling that was surrounding them. We wanted to know more about the women who changed the history and the rules in each state, so in today's article, we're going to discuss the most famous and appreciated female politician in America. Are you ready to receive some feminine energy? Let's begin!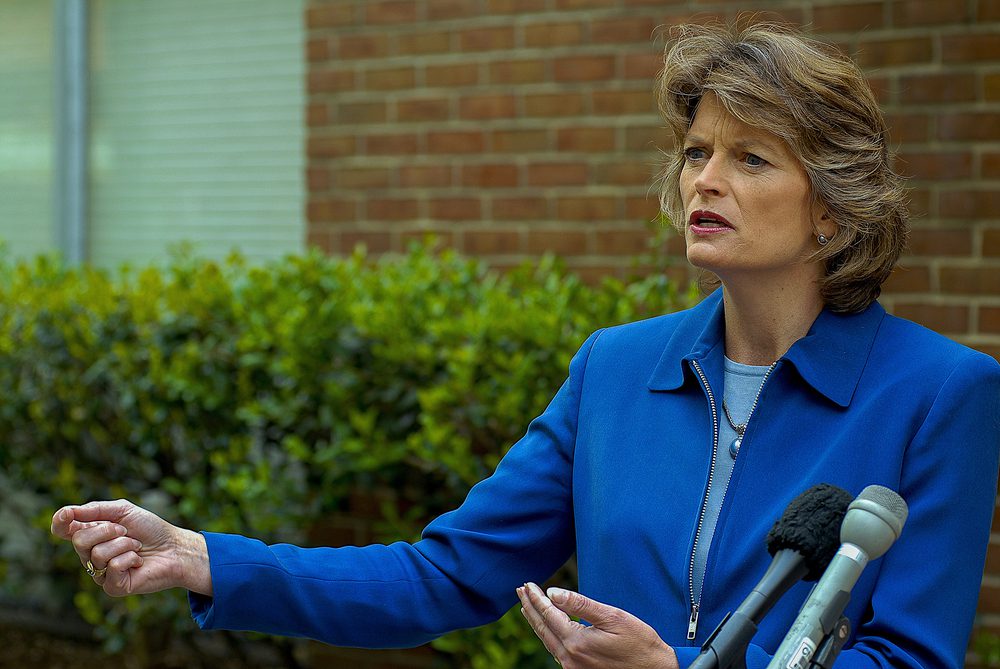 1. Alaska – Lisa Murkowski
The 1st female politician we're going to talk about in today's article is Lisa Murkowski, a fantastic person who was the 1st woman to be elected to the Senate. She's a proud and smart American attorney, but she also has a marvelous career in politics.
Mrs. Murkowski is also the second-senior Republican female politician in the Senate, and all people who support her know that she's a moderate Republican.
She was a strong believer in the prosperity of the country and one of the people who pushed most to open the Arctic National Wildlife Refuge to oil exploration and production, but she said goodbye to the Republican Party when she gave her vote to the "Don't Ask, Don't Tell" repeal.
What do you think about her political career?
2. Arkansas – Blanche Lincoln
Born in Helena, Arkansas, the inspiring female politician Blanche Lincoln is one of the most appreciated women involved in this powerful domain. She was a US representative from 1993 to 1997, and then she continued her political journey as a US senator from 1999 to 2011.
When she was elected to Congress, Mrs. Lincoln broke a couple of barriers with her beliefs and knowledge. She was the youngest woman ever in a position like this, and it happened when she was 38 years old.
Blanche Lincoln impressed the world with her political talent, being both the 1st Arkansas citizen and the 1st woman to serve as the chair of the country's Senate Committee on Agriculture, Nutrition, and Forestry. She did a pretty good job as a female politician, especially considering that she was also the Chair of Rural Outreach for the Senate Democratic Caucus.
3. Colorado – Marilyn Musgrave
Do you have a favorite female politician in Colorado? People say that Marilyn Musgrave was one of the best women in politics ever, and we can't disagree with them because she spent 6 years representing the state of Colorado in the US House of Representatives from 2003 to 2009.
Many people in the political world considered Mrs. Musgrave one of the most conservative members of the state legislature due to the fact that she kept battling with liberal and socially moderate legislators for the things she believed in. During the days that she served as a female politician, she spent most of her time focusing on social problems.
She wanted to leave her mark behind and help turn the world into something more enjoyable, so she was one of the most reliable advocates of the National Right to Work legislation. Besides that, Marilyn Musgrave was also a sponsor of the National Right to Work Act.
4. Delaware – Sarah McBride
If you're one of the people who support the LGBTQ+ movement and think that everyone should have the right to work, love, and live exactly as they want without having to put pressure on gender, race, nationality, and so many other things, you'll absolutely love the principles this female politician stands for.
Sarah McBride, the woman who's serving in the Delaware State Senate, is a proud LGBTQ+ activist, and she truly stands for what she believes in, especially since she's the first state senator to speak so openly about being transgender. This quality of hers makes Sarah McBride the most illustrious transgender elected official in our fantastic United States.
Her honest political journey began many years ago, and she was very appreciated for being sincere and standing up for both herself and other people.
In 2012, Mrs. McBride was the first candidly transgender individual to ever work at the White House, and after that, she became the first and also one of the most appreciated transgender speakers at an important political party's meeting.
She had the mic just for herself when she spoke at the 2016 Democratic National Convention and she surely made a couple of people proud. What can we say? We're happy to see and hear about people who're not afraid to be honest and authentically themselves!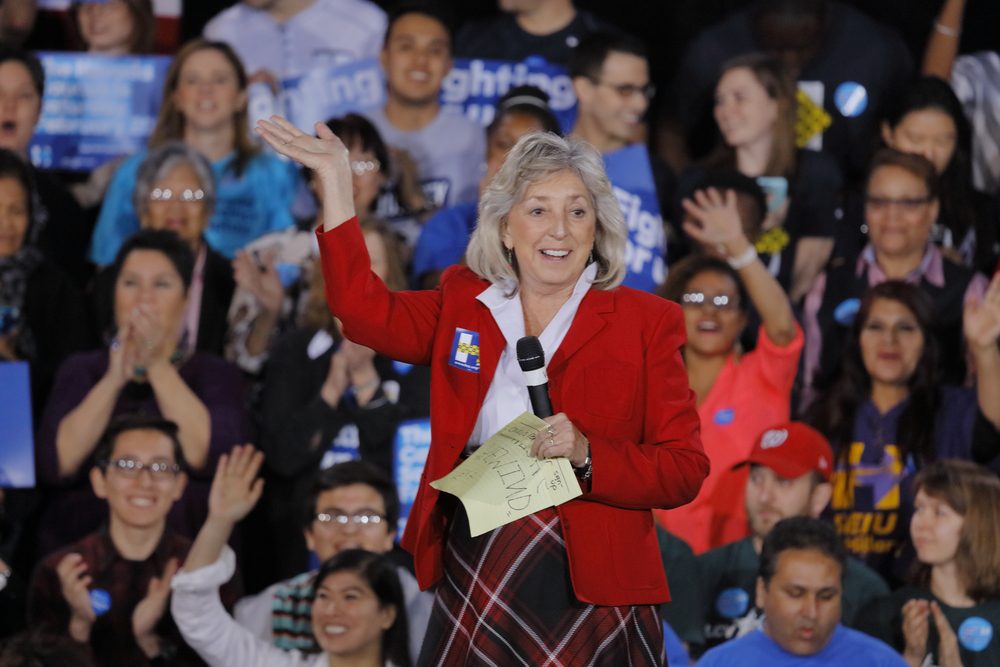 5. Georgia – Dina Titus
Are you ready to talk about a fantastic female politician who shaped the state of Georgia into something beautiful and appreciated by citizens? Then let's say a few words about the impressive woman Dina Titus.
Born in Thomasville, Georgia, Mrs. Titus spent her childhood years in Tifton, which shaped her into the politician she is today. She was Nevada's Senator from 1988 to 2008 and her political career took a fantastic turn in 2009, when she started to represent Nevada in Congress.
She was in position until 2011, due to the fact that she lost the midterm election in 2010. However, in 2013, she took her seat back, and many people said she was doing a good job.
She is now on the House Committees on Transportation and Infrastructure, Foreign Affairs, and Homeland Security. Do you like her as a female politician?
6. Idaho – Sarah Palin
Even though Sarah Palin was born in Sandpoint, Idaho, she made herself popular as the governor of Alaska. She had a flourishing political career, and she is the first and only female governor of Idaho to be in such a popular and important position.
She became John McCain's running mate in 2008, and that's when she received the vice presidential nomination in the Republican Party, becoming the first female politician to earn this. Besides that, she was also the second female to be nominated by such a significant political party, after Geraldine Ferraro in 1984.
7. Illinois – Hillary Rodham Clinton
Did you vote for Hillary Clinton in 2016? Do you wish she were president of the United States? It would've been interesting to have a female politician involved in such a powerful and demanding domain. Maybe she'll run again, and we could see her in a position like this.
This beautiful and smart woman was born in the fabulous city of Chicago, Illinois, and she entered the political world in 1993, when her husband, Bill Clinton, was elected president of the country. She was the first lady of America from 1993 to 2001, and we could say that these years influenced her political views as well as her desire to do something meaningful for the country that she loves.
So after she was done serving as the first lady, she became senator of New York and kept her position from 2001 to 2009, and then tried something new as secretary of state, a position which she held for 4 years, from 2009 to 2013.
In 2016, she decided to run for president, and she was the first female politician to be nominated for such a powerful and demanding job by an important political party in the country. Even though she lost the elections in favor of Donald Trump, she was the first woman to receive the popular vote, so that surely counts for something, right?
8. Kentucky – Martha Layne Collins
Do you know who was the highest-ranking female politician in the Democratic Party in 1983? Her name is Martha Layne Collins, and that happened when she was elected governor of Kentucky.
She was in this position for only 4 years, but she's still the only woman who was in such a powerful position in Kentucky, which is also the state she was born in.
This female politician was born on December 7th, 1936, and she also made a good impression in the business field. Given the fact that the political system didn't allow her to have consecutive terms, she became more interested in education, and she also took several courses at the university, teaching students everything she knew about businesses.
9. Alabama – Condoleezza Rice
The next female politician we're going to talk about in today's article is one that left a strong impression on the American political world, and her name is Condoleezza Rice. She was born in Birmingham, Alabama, and she made herself known during George W. Bush's presidency when she served as secretary of state. The most interesting fact about her is that she was the only black woman who had such a powerful job.
During the 2012 Republican National Convention, Mrs. Rice said that she thinks her beloved father thought that she'd someday become the president of the country, but she said that she thinks her dad would've been okay with her career as a secretary of state too.
We have no idea what her father would've thought about her political career, but many people were big fans of her views and the things she stood for while she was in her political position.
Another thing that people loved and felt inspired by when it came to this female politician is the fact that she was the first woman to work as a national security advisor, so that's something that really helped other women go through life and encouraged them to work towards their dreams.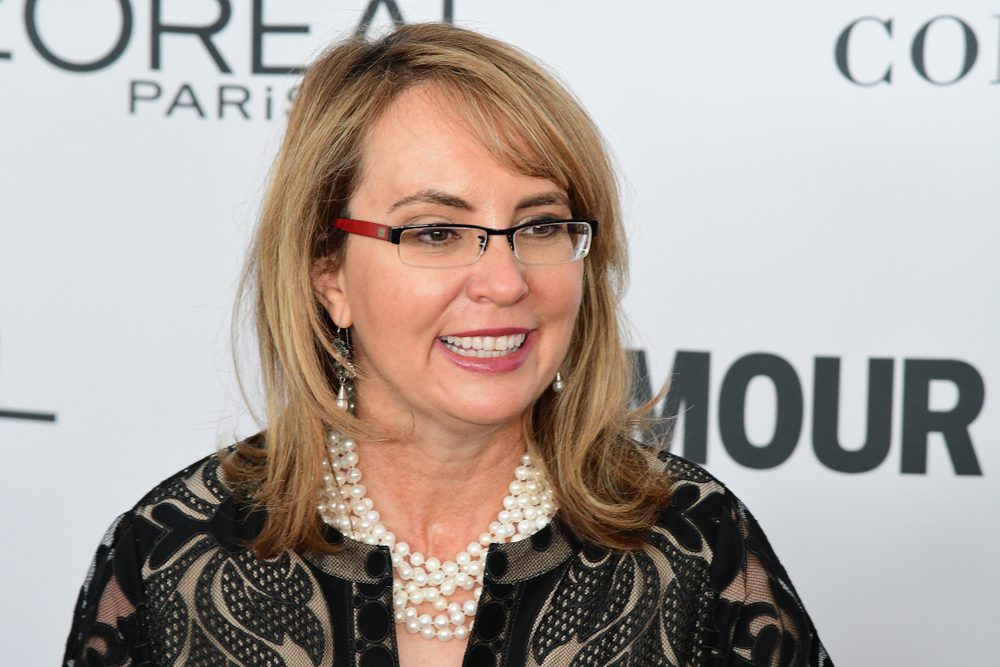 10. Arizona – Gabrielle Giffords
Now it's time to talk about a female politician who was punished for wanting to make her voice heard. Her name is Gabrielle Gifford, and she served in the US House of Representatives from 2007 to 2012. Even though she wasn't the first woman to represent the state in such an important matter, she was actually the third one in such a position, and she made a good impression.
Unfortunately, not everyone thought that she was a good fit for the role because, in 2011, she was shot in the head in an assassination attempt. It happened during her first ever "Congress on Your Corner" event, which took place in a Safeway parking lot.
When she was asked about her recovery process at the Democratic National Convention in 2020, she said that it's a constant battle, and every day she wakes up, there's a new survival battle going on.
11. California – Kamala Harris
Many people were happy when Mrs. Kamala Harris was elected vice president of the United States. Maybe the citizens didn't have a woman to become the leader of the country, but with the help of this female politician, they had the possibility to see a man and a woman team up for a flourishing situation within the nation. Were they a good team? Leave your thoughts down below, and let's discuss this together!
Kamala Harris is a proud California citizen, and she was born in Oakland. She spent 6 years working as the state's attorney general, from 2011 to 2017, and then she was elected to the American Senate in 2016.
Besides being the first female politician to be in such a prominent and important position within the national political system, she's also the first Asian-American and African-American vice president, so nice job, Mrs. Harris; you really proved to people that you deserve your position.
This female politician also served as the junior U.S. senator from California for a short period of 4 years, from 2017 to 2021, to be exact, and then in 2016, she won the election against Loretta Sanchez and became the second woman with such a rich national culture to serve in the country's senate.
12. Connecticut – Ella T. Grasso
If you're a Connecticut citizen, you already know how popular this female politician is! Ella T. Grasso is a politician born in Windsor Locks, Connecticut. She was the first woman to win the Democratic State Platform Committee and proudly served there for a couple of years, from 1956 to 1968.
But her involvement in the political world doesn't stop here, because she also has other things on her resume. For instance, she was a member of the Platform Drafting Committee for the 1960 Democratic National Convention, and she was also an important figure in the Resolutions Committee for the Democratic National Conventions of 1964 and 1968, serving as a co-chairman, or should we say, chairwoman?
Did you like her political views? Or do you think that she was a good fit for the job?
13. Florida – Janet Reno
Who doesn't love Florida? It's so warm and cozy; it makes you feel happy and relaxed and fills you with positivity each time you see a sunny day or a sunset. Well, this next female politician we're going to talk about is surely one who was crazy about Florida, and she was born in the beautiful city of Miami. Unfortunately, she died in 2016 because she was a victim of Parkinson's disease.
She was very involved in the political world, and she was a public official and lawyer who had a wonderful job as the 78th attorney general of the United States. She had her position for a couple of years, from 1993 to 2001, and that period actually made her the second-longest attorney general who served, behind William Wirt.
14. Hawaii – Patsy Mink
Another important woman who made a name for herself in the political world is Patsy Mink, a fantastic female politician who became the first woman of color ever elected to Congress.
She wanted to help people, especially students, find their voice and not be afraid to speak up and say things that they don't agree with, and that's why she co-authored and also sponsored Title IX, which helps protect students from being discriminated against by gender in programs that are federally funded.
Besides being the first Asian-American female politician who was ever elected to Congress, she's also popular for working on legislation that helped women and education, and she was undoubtedly a girls' girl.
15. Indiana – Maria Cantwell
Are you ready to discover more about a female politician who made Indiana a better place? Her name is Maria Cantwell, and she's a very popular US senator who represented Washington.
She was the first female politician, a Democrat, to be elected to the first congressional district in Washington in 40 years. Mrs. Cantwell served a good amount of time in the US House of Representatives, and she made a good impression on people when she spoke at the Democratic National Convention in 2016.
Did you follow her political journey? If you have any thoughts, comments, or opinions regarding this topic, feel free to share them with us in the comment section! And if you didn't find your state in this list, don't worry, because part. II of this article is coming soon, so stay tuned for that!
There are many female politicians whose speeches and efforts made the world a better place, but there are also many other women, from different domains, who did everything they could to inspire worldwide women to speak up, follow their dreams and passions, and succeed! We've come across a fantastic book that will inspire you and motivate you to be better every day, so check it out!
Until next time, here's a fabulous article for you: How Much Did US Presidents Earn by Being in Office?