Light On Politics Discovers The Scandalous Lives Of The Trump Kids!
You may know some aspects of Donald Trump's private life. And this includes the fact that he's been married to 3 different women…so far. But, you might not have been familiar with some of the nitty-gritty details of his family life.
While he's been in the public eye for what seems like forever, there's one thing we don't talk about often enough. If we scale back from the man behind the podium, that signature hair, and Twitter, of course, we get to see his family.
Donald Trump is the father of 5: Donald Jr, Ivanka, and Eric, who are all from his marriage with model and socialite Ivana Trump. Then you have Tiffany from his marriage to Marla Maples. And finally, we have the youngest, Barron, who's from his marriage to Melania.
Their ages all range, and while some Trump kids have been in the public eye, creating a name for themselves, there's still so much to learn about this allusive family. On that note, here are 7 facts you didn't know about the Trump children!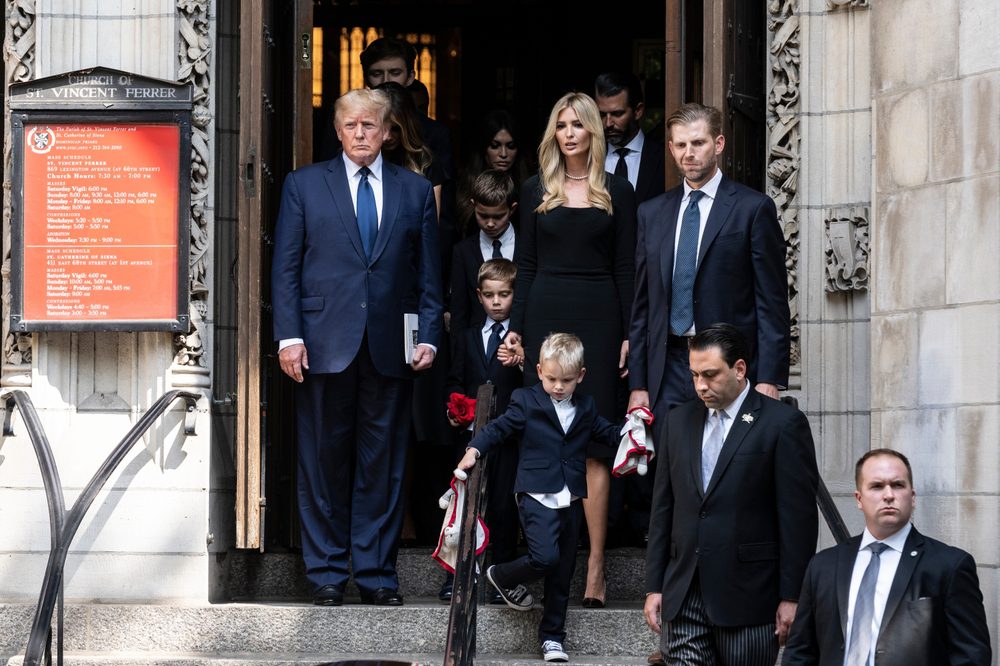 Ivanka and Eric Couldn't Vote?
In April 2016, just a week before the New York presidential primary voting began, it appeared that some of the Trump children couldn't vote. Why? Ivanka and Eric never registered! As one would imagine, this was an extremely embarrassing moment for the Trump family. So how did Donald react?
Well, he went on Fox and Friends and declared: "They had a long time to register, and they weren't aware of the rules. They feel very, very guilty, they feel very guilty, but it's fine, I understand that."
Yahoo News reported that they weren't registered Republicans, but at the time, Ivanka later assured voters that she and her brother Eric DID vote for their father that November.
Donald Trump Jr.
The elder of the Trump kids is the current Executive Vice-President of the Trump Organization, and it looks like Donald Jr. inherited more than just the name from his father. He also has the same number of children.
Trump Jr.'s father presented him to his first wife, Vanessa Haydon, in 2003 at a fashion show where she was modeling, and they have five kids together: Kai, Donald, Tristan, Spencer, and Chloe.
As far as his professional career goes, did you know that Donald Trump Jr. donated to Hillary Clinton's 2008 presidential campaign? CNN reported that this Trump kid donated $4,000 to Clinton's first presidential campaign. But that's not the only shocking thing he's done.
Back in 2001, Donald Jr. spent 11 hours in jail when he was arrested and charged with public drunkenness.
He later stated in his book "Triggered: How the Left Thrives on Hate and Wants to Silence Us.," that "Once I got going, it wasn't easy to stop me, which, when you're in college, isn't a huge problem, as long as you're getting your work done. But it was once I started thinking about a career and a life beyond school. Honestly, I didn't know how to drink in moderation."
Donald Jr. and Eric's Hunting Scandal
Since we're already on the topic of Donald Jr., he and his brother Eric came under mass scrutiny when the Trump kids happily posed with their big game hunting trip photos of a leopard. Trump Jr. also snapped some shots with the tail of an elephant.
If you didn't know, both animals are on the endangered species list. And even though he's not a hunter, Donald Sr. defended his sons by stating: "My sons love to hunt. They are proud members of the NRA. I am a big believer in the Second Amendment."
The matter was brought to the surface and thereafter blown up in the media with the hunting death of Cecil The Lion, who was killed similarly by a wealthy American dentist.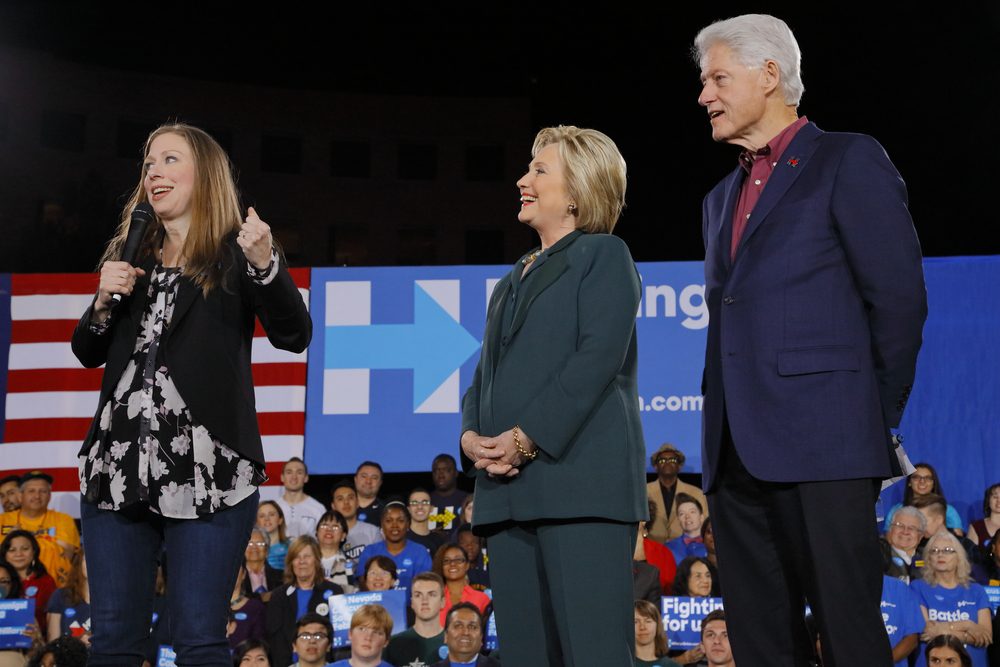 Ivanka and Chelsea Clinton Close Pals?
Shocking to say, but it's true. Ivanka and Chelsea became fast and close friends after being introduced by their husbands.
They share so much in common, like being in New York high society, wives and mothers, and both had fathers with widely publicized affairs, and now both have a parent who was president. However, the friendship has ended! Both were part of their parents' campaigns in 2016.
When asked, Clinton stated that she hadn't spoken to the Trump kid since 2016.
She also said that she didn't have any interest in being friends with a person who is complicit and actively taking part in an administration's everyday collision of cruelty and incompetence. Wow, tough crowd, right?
Tiffany's Failed Pop Career
If we were to go back to 2011, we would find Tiffany, who wanted to become a pop singer. Sadly, though, she recorded an easily forgettable and laboriously auto-tuned pop song called "Like a Bird."
On a 2011 segment of Oprah's show "Where Are They Now?" she talked about her entrance into the music scene. She said that she loves music, and it's always been her big passion.
She acknowledged that it was more of a hobby at the time, but that we should keep a look out for her over the next few years because she wanted to take it to a professional level. She argued that focusing on school and getting into a good college was her priority.
Well, that sounds admirable. But while she managed to graduate college, she couldn't seem to get her music career off the ground.
Fun Fact: All the Trump kids got into the University of Pennsylvania…except for Eric. It's the same university Donald Trump graduated from. We're waiting to see if Barron will follow this tradition.
The Trump Children Have Dated Celebrities
The New York Times reported that Donald Jr.'s wife and former model, Vanessa, dated Leonardo DiCaprio at one point in her life. But she isn't the only Trump family member to date someone in Hollywood.
This Trump kid has also been romantically linked to stars, including actor/producer Bingo Gubelmann, That 70's Show's Topher Grace, and racing cyclist Lance Armstrong. Furthermore, Eric Trump is presently married to Inside Edition producer Lara Yunaska.
Shocking Fact You Didn't Know: Melania is the only first lady in history to pose nude in a magazine. In 1996, Melania bared it all for French photographer Basseville of Ale for Max's no longer-existing men's magazine.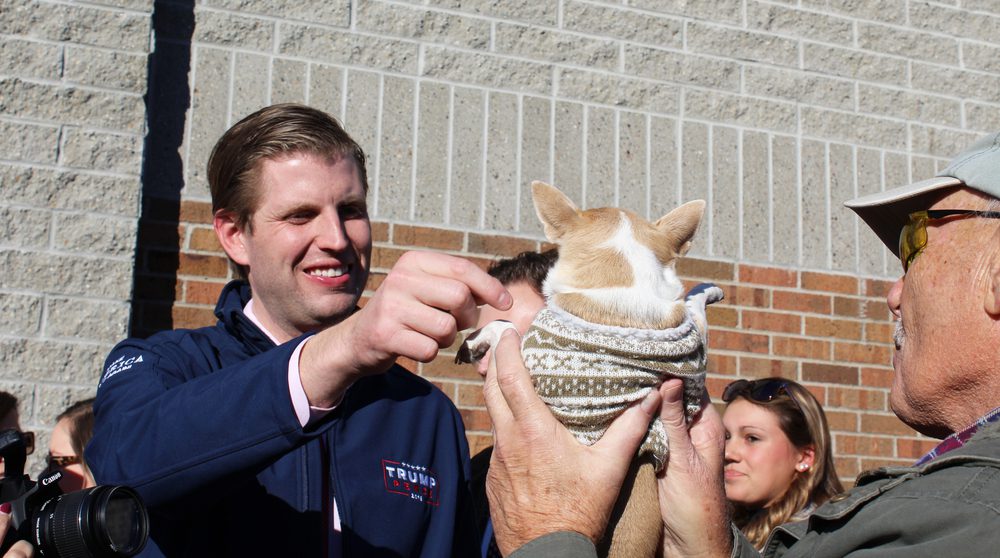 Eric Trump… The Least High Profile Trump Kid
Eric Trump is the youngest son of Ivanka and Donald and has mostly kept out of the spotlight. We already mentioned that he's married to Lara Yunaska. But what you may not know is that he's the EVP of Trump's management company.
And if you remember from back in the day, he was also a judge on "The Apprentice," just like his sister Ivanka. On another note, Eric owns his own winery. Apparently, he loves wine so much that he actually built himself a winery in Virginia. And he also loves to give back.
In 2006, this Trump kid founded The Eric Trump Foundation, which has donated more than $28 million to St. Jude Children's Research Hospital. But is he as squeaky clean as he'd like you to think? Not on Light On Politics' watch!
We found out that Eric broke the law during the official presidential election. He could have faced up to a year in prison and a $1,000 fine for publishing his completed ballot on Twitter while in the voting booth. He deleted the tweet immediately afterward.
For more interesting insights into the Trump family, we highly recommend watching: Biography: The Trump Dynasty
Be sure to share your thoughts with us in the comments, and let us know if you knew about any of the Trump kid facts we threw at you. And if you find this family as fascinating as we do, we also recommend reading: 4 Myths About Trump's Mar-a-Lago Investigation