Over the course of our nation's history, we've seen many leaders come and go. Some names and faces temporarily get stuck in our minds for the good (or bad) things we associate them with, and we'll always remember them.
However, few politicians can stand the test of time and only the greatest (or worst) of them are remembered for what they've done.
Today, we'll embark on a great adventure through time and location as we remember the most famous politician in every single state. I have to warn you that this journey may turn into an emotional rollercoaster that includes nostalgia, frustration, pride, and joy.
If there's one thing we can learn from it, though, is that our country can get through anything victoriously – a reminder we truly need these days.
Ready? Let's begin!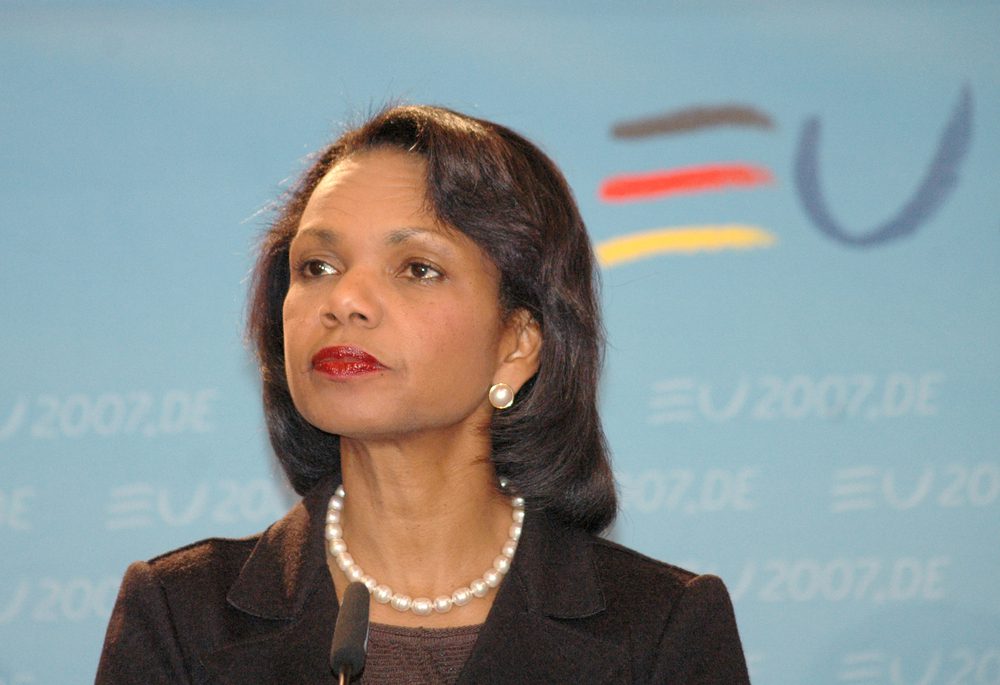 Alabama: Condoleezza Rice
It might not be the most famous name on our list. However, Condoleezza Rice made history when she became the first woman of color to have served as the secretary of state, a position she had during George W. Bush's presidency.
During her speech at the 2012 Republican National Convention, she confessed that her father thought she could achieve anything – even become the president of the United States. However, she went on to say that as her father is watching her from above, he's probably very proud to see her political achievements.
Alaska: Lisa Murkowski
Born and raised in Ketchikan, Alaska, Murkowski is the first Alaskan woman to have ever been elected to the Senate. She has been extremely involved in the Arctic National Wildlife Refuge's opening to oil production.
Although she's been a convinced Republican for years, Murkowski has been the second most senior Republican woman in the Senate; however, she has parted ways with her colleagues after she voted to repeal Don't Ask, Don't Tell, a policy that was banning the LGBT community from entering military service.
Arizona: Barry Goldwater
Born in Phoenix, Barry Goldwater served five terms as the state's senator between 1953 and 1987. In 1964, he has also been the Republican Party nominee for U.S. president, a move that sparked a revolution inside the Republican party. Even though he lost the race to his Democrat opponent Lyndon B. Johnson.
Goldwater is often labeled as a champion of conservatism and his activity during the '70s and '80s has become a major influence to modern Republican thinking. During his presidential campaign, the Democrats have been criticizing him for being a right-wing extremist leader, often promoting acts of racism against minorities.
Arkansas: Bill Clinton
As the 42nd president of our country, Bill Clinton is actually the first member of the baby-boomer generation to have been elected as president.
His presidency is often considered to have been a successful one, as the country has witnessed several years of peace and economic prosperity not seen before. Years after his presidency, he re-entered the spotlight as his wife Hilary Clinton became a main candidate in the 2016 presidential race.
However, Clinton is also a controversial figure due to his association with figures such as Jeffrey Epstein, a mogul known for human trafficking and other illegal activities.
California: Richard Nixon
Even though California has had many popular political figures over the years, none beats the 37th president of the United States. Born and raised in Yorba Linda, Nixon has been serving in the White House between 1969 and 1974.
He is positively remembered for ending the American war in Vietnam, as well as working to improve the relationship between our country and China, as well as the USSR. However, the famous Watergate scandal convinced him to end his career at the White House.
So far, Richard Nixon is the only U.S. President to have ever resigned from office.
Colorado: John Kerry
Kerry has served as the Massachusetts senator between 1985 and 2013. His popularity skyrocketed after the Democratic Party selected him as a nominee for the presidential race in the 2004 election; however, he lost to his opponent George W. Bush.
However, Kerry's political career was far from being over. After Barack Obama became President, Kerry returned to the White House serving as the secretary of state.
And since we've mentioned George W. Bush…
Connecticut: George W. Bush
We now remember Bush as being the 43rd President of our country, but he first became popular when he got elected as the governor of Texas.
Even though not nearly as controversial as the 2020 elections, Bush didn't have an easy time becoming president either; his victory against Democratic opponent Al Gore in 2000 has been debated for quite a long time, although it's been labeled as legit in the end.
Bush also had to lead the country's response to one of the most tragic events in our recent history: the 9/11 attack. This terrorist attack was also one of the main reasons behind the 2003 Iraq War.
Delaware: Beau Biden
I'm pretty sure that you've heard the name Beau Biden much more often due to Joe Biden's election as the 46th U.S. President.
Born and raised in Wilmington, Delaware, Beau Biden was an Iraq War veteran and he served as the 44th attorney general of Delaware. He was first known as Joe Biden's son; Beau passed away in 2015 after battling brain cancer for quite a while. He was only 46 years old.
In an interview for the Morning Joe show, President Joe Biden said Beau should've been the one running for president, not him.
Florida: Janet Reno
Janet Reno entered history when she became the first woman elected as a U.S. attorney general. She has also broken records by becoming the second longest-serving attorney general with a career between 1993 and 2001.
She was born and raised in Miami, Florida, and passed away in 2016 from Parkinson's disease. Reno has been deeply involved in reducing crime and violence during Clinton's presidency in 1993, as well as promoting initiatives to protect children from drugs and street violence.
Georgia: Jimmy Carter
The 39th president of our country received the Nobel Peace Prize in 2002 for having solved international conflicts in such a diplomatic way. He continued his work even after his presidency and in 1982 he founded the Carter Center, an initiative that had a positive influence on disease prevention and human rights on a global scale.
Carter was an active supporter of civil rights although this practice wasn't beneficial for his political career in Georgia at first. Another notable fact is that the former president gave up on his military career to save the family's peanut farm and get involved in children's education.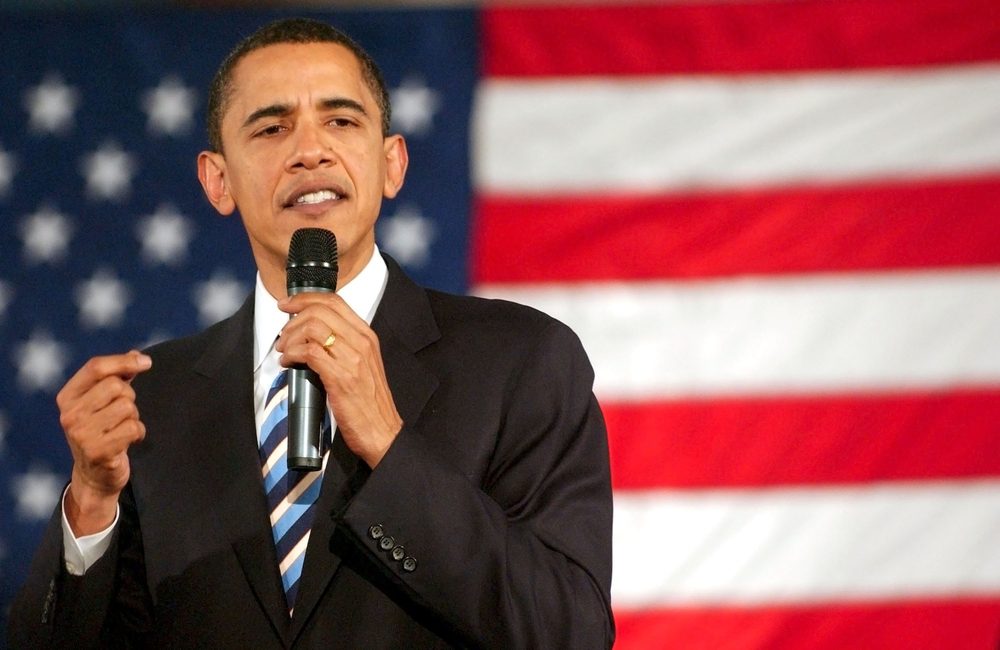 Hawaii: Barack Obama
Few people know that Barack Obama is a Hawaiian when he was first elected as a senator for Illinois. Born in Honolulu, the 44th President of our country broke all political boundaries when he became the first person of color to be elected as president.
Over his two terms of presidency, Obama developed the Affordable Care Act and other programs aiming to offer health insurance for every American citizen. Back in 2009, he was also awarded the Nobel Peace Prize, although many of his political moves regarding the Syrian war have been (and still are) criticized.
Idaho: Sarah Palin
Born and raised in Sandpoint, Idaho, Sarah Palin first became known on the political scene after being elected as the governor of Alaska in 2006.
As another political record-breaker, Palin is the first woman to have been elected as governor and the first woman to have been nominated for the position of vice president in the Republican Party.
Although she supported Donald Trump during his campaign for the presidency, Sarah Palin has recently criticized many of the former president's actions.
Illinois: Hillary Rodham Clinton
As we reach the state of Illinois, we return to the Clinton family – this time for Chicago-born Hillary Clinton. She first became known as the first lady between 1993 and 2001, but her political career has only truly begun after her husband's presidency ended.
In 2001, Hillary Clinton became New York's U.S. Senator and in 2009 she started serving as the secretary of state. She entered history when she became the first woman nominated for the presidency by the Democratic party, as well as the first woman to win the popular vote in the presidential race (although she ultimately lost).
Indiana: Mike Pence
This is a name we've probably heard a million times in recent months. Mike Pence's popularity skyrocketed after becoming Donald Trump's running mate in the 2016 Presidential elections.
He has been widely criticized for supporting Trump's questionable decisions over his four-year term, although the beginning of 2021 made him acknowledge that he wasn't comfortable in that position at all. On January 6th, Mike Pence refused to support Donald Trump's claims of re-election voting fraud – a move that was applauded by many.
Iowa: Herbert Hoover
Born in 1874 in West Branch, Iowa, Herbert Hoover was the 31st president of our country. Often nicknamed The Great Humanitarian, Hoover is still remembered for his widely-applauded gesture of sending food to Europe as it was desperately trying to recover from World War I.
A fun fact that's still little known is that Hoover starred in the first television broadcast in our history on April 7th, 1927. Even Franklin D. Roosevelt declared publicly that he wishes Hoover would become president after his post-war humanitarian work.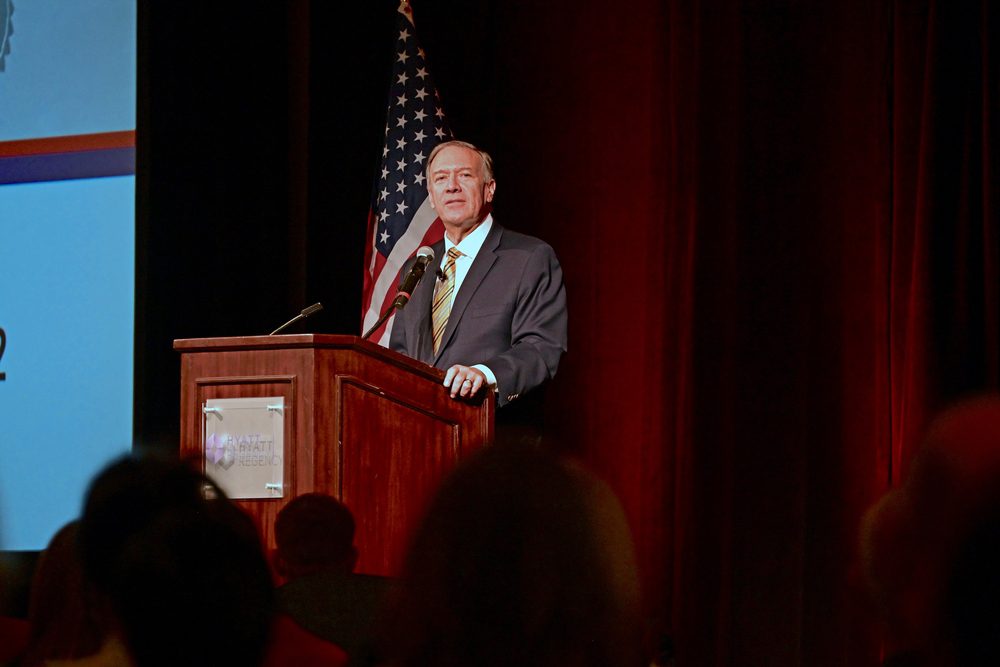 Kansas: Bob Dole
Bob Dole's political career involves serving in the White House, as well as the Senate in his native state of Kansas. During the 1975 election, Dole became Gerald Ford's running mate, although the duo lost the elections to Jimmy Carter and his mate Walter Mondale.
This experience sparked Dole's ambition to become president and he ran for the position three times: in 1980, 1988, and 1996.
Kentucky: Abraham Lincoln
There's no question about it: the 16th President of our country is the most famous politician from Kentucky, as well as one of the most famous presidents in our national history – and for good reason.
Born in 1809 in Hodgenville, Kentucky, Lincoln is best known for issuing the Emancipation Proclamation – a move that changed our nation's history forever. The proclamation freed all slaves in the Confederacy.
After he dedicated the Gettysburg Cemetery in memory of military members, he famously declared that the efforts of all the people who fought for the country shouldn't be in vain.
Louisiana: John Bel Edwards
In 2016, John Bel Edwards became the 56th governor of the state under the Obama administration. Previously, he served for eight years in the U.S. Army and another eight years in the Louisiana House of Representatives.
In 2016, he was the only statewide elected member of the Democratic Party in his native state of Louisiana.
Maine: Margaret Chase Smith
Born and raised in Skowhegan, Maine, Smith entered history when she became the first woman to be elected to the Senate and the House.
She is now mostly known for denouncing McCarythism – a move against communists. Her initiatives and declarations from the time were very brave acts since most politicians were afraid to speak up.
Didn't find your state on the list? Check out the part. II of our series by clicking right here! And if you need a good ebook for your Kindle, that will also teach you everything you need to know about politics, this one's amazing for you!