Did you know why these corrupt politicians were arrested?
We would be kidding ourselves if we thought that everyone who decides to run for public office in the United States only has the public interest as their reason to serve. We all know that there is a dark side to politics, with corruption and outright criminality always lurking in the shadows. The current events surrounding former President Trump and his mishandling of classified documents, an investigation that could lead to the former commander-in-chief being charged with a crime, is a stark reminder that no politician should be above the law.
There are plenty of politicians in modern memory who have felt the long arm of the law grab their collar when they had convinced themselves that they were above the law. With some being arrested after a criminal investigation, and others actually being charged, convicted, and sentenced to time behind bars. Here we take a look at 7 infamous arrested politicians and the crimes they committed.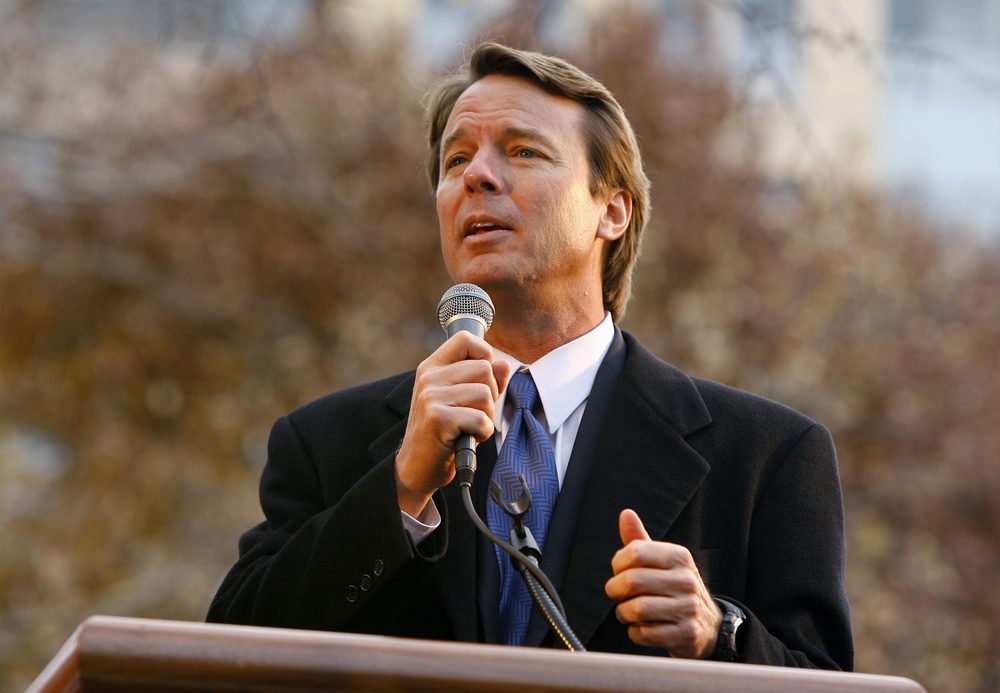 1. John Edwards
Edwards served as a U.S. senator from North Carolina between 1999 and 2005 before becoming the Democratic nominee for vice president in 2004 alongside John Kerry and standing as a candidate for the Democratic presidential nomination in 2004 and 2008. It would be his 2008 presidential campaign that would raise a few eyebrows. Edwards was accused of taking illegal campaign contributions, however, the reason for committing this crime raised eyebrows even further.
On June 3, 2011, Edwards was indicted by a federal grand jury and faced six felony charges of violating multiple federal campaign contribution laws to cover up an extramarital affair he was having with Rielle Hunter, a filmmaker hired to work for his 2008 presidential campaign, with a child being produced from their union. All of this was going on while his wife, Elizabeth, was dying of cancer.
As with any cornered politician, Edward's strategy was to deny, deny, deny. He would eventually admit to having the affair and fathering a child. However, when it came to the charges, he would eventually be found not guilty on one count, and the judge declared a mistrial on the remaining five charges, as the jury was unable to come to an agreement.
2. Tom DeLay
During his time as a representative from Texas in the U.S. House of Representatives between 1985 and 2006, Tom DeLay also served as majority whip (1995–2003) and majority leader (2003–06) where he would earn the nickname "The Hammer" for his ability to bring fellow Republicans into line through the use of threats. Unfortunately for DeLay, the only hammer he would end up with would be the hammer of justice.
Although there have been questions from House Democrats about DeLay's conflicts of interest involving campaign fund-raising and his close relationship with lobbyists since the mid-1990s, it wouldn't be until 2005 that the hammer would fall on his political career. A Texas grand jury would indict Delay on charges of conspiracy to violate state election laws in a 2002 campaign fund-raising scheme, with charges of money laundering being added the following week.
The conspiracy charges were dropped but the money-laundering charges were not, so DeLay, despite claiming he had done nothing wrong and this was just a political hit job, was forced to resign from his post as majority leader in January 2006. A few months later in June, he would also resign from the House.
It wouldn't be until 2010 that his case would come to trial and after three weeks he was found guilty of money laundering and conspiracy to commit money laundering and sentenced to three years in prison. However, he would never see the inside of a jail cell as after appealing, his conviction was eventually overturned by a Texas court in 2003, with him ultimately being acquitted of all charges.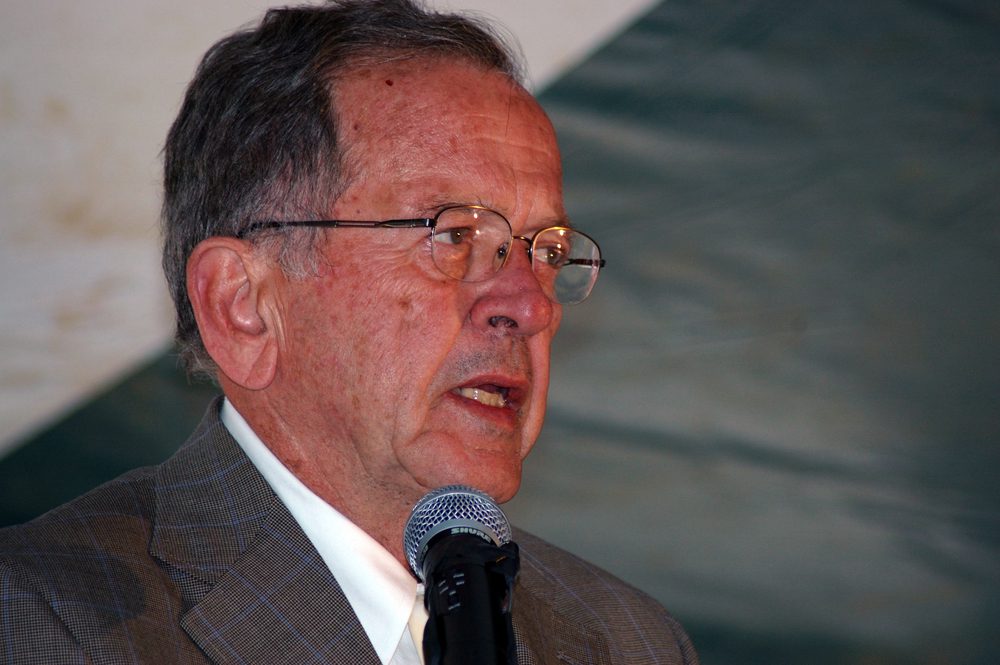 3. Ted Stevens
At the time he served as a U.S. Senator from Alaska from 1968 to 2009, Ted Stevens had the illustrious title of being the longest-serving Republican Senator in history. Although he would lose that title in January 2017 to Utah Senator Orrin Hatch, on July 29, 2008, he would lose so much more when he was embroiled in a federal corruption trial as he ran for re-election to the Senate.
The charges stem from an investigation by both the FBI and IRS into Stevens's extensive remodeling project done at his "chalet" in the small town of Girdwood, Alaska. It was discovered that he had excepted gifts from VECO Corporation, a major player in the Alaskan oil industries' support, claimed to be worth more than $250,000 and failed to declare them. Which is a felony.
He was initially found guilty of all seven counts of making false statements and faced a maximum penalty of five years per charge. Politicians from both sides of the aisle, including both presidential candidates at the time, Barack Obama and John McCain, were quick to call for Stevens to stand down despite Stevens continually claiming his innocence. Stevens ended up losing his Senate race to Democrat Mark Begich, and on November 20, 2008, gave his last speech to the Senate.
The story didn't end there though. Stevens was indeed prosecuted and convicted by a jury of all seven felonies against him on October 27, 2008. Fortunately, Stevens was exonerated just under a year later after a whistleblower revealed that prosecutors withheld critical evidence of the Senator's innocence in violation of his constitutional rights. Tragically, on August 9, 2010, Stevens would be killed in a plane crash about 17 miles north of Dillingham, Alaska.
4. Rod Blagojevich
Blagojevich, also known by his nicknames "Blago" or "B-Rod", began his political life serving as an Illinois state representative from 1993 to 1997, before going on to be the U.S. representative from Illinois's 5th district from 1997 to 2003 and eventually being elected as the 40th Governor of Illinois in 2003. It would be after his 2006 re-election and his second term, that Blagojevich would make some questionable decisions that would eventually see him behind bars.
In December 2008, a federal investigation and trial found he was guilty of public corruption after attempting to solicit bribes to occupy the U.S. Senate seat vacated by Barack Obama upon his election to the presidency. Blagojevich was subsequently impeached, convicted, and removed from office in 2009 by the Illinois General Assembly as well as being barred by the Illinois Senate from holding public office within the state ever again.
Although Blagojevich was sentenced to 14 years in federal prison for his role in the corruption scandal, he would only end up serving eight years as President Donald Trump formally commuted his sentence in 2020. Blagojevich is still very much in the public conscience as he was featured in a recent four-part documentary on Hulu and currently has a politics-themed podcast called "The Lightning Rod" on WLS-AM 890.
Find out more about how politicians manage to be so persuasive in their speech and how you can do the same, by reading about it in this book!
5. George Ryan
While serving as the 39th governor of Illinois from 1999 until 2003, George Ryan would garner international acclaim for overhauling Illinois' problem-plagued criminal justice system and especially for declaring a moratorium on executions in Illinois in 1999 and commuting more than 160 death sentences to life sentences in 2003. So, it would be a little ironic that a man so lauded for reforming the justice system would end up as a convicted felon.
Though Ryan began his one term as governor triumphantly, with Ray Charles playing at his inaugural bash, the stench of corruption would soon emanate from his office. What started as a federal investigation into a deadly crash in Wisconsin that claimed the lives of six children and severely injured their parents, quickly revealed a scheme where truck drivers were paying bribes to Ryan's office to obtain a license.
The investigation soon ballooned into a full-scale corruption case that discovered nearly a decade of illegal practices. Under Ryan, the state of Illinois was basically for sale as he steered lucrative state government contracts and leases to friends and government insiders who gave him and his family vacations, gifts, and cash. In December 2003, Ryan and lobbyist Lawrence Warner were named in a 22-count federal indictment.
On September 19, 2005, the case went to trial with Ryan and Warner facing charges of racketeering, bribery, extortion, money laundering, and tax fraud. On April 17, 2006, the jury found both men guilty on all counts. Although a judge would later dismiss two counts against Ryan for lack of proof, he was sentenced to six and a half years in prison and released in 2013.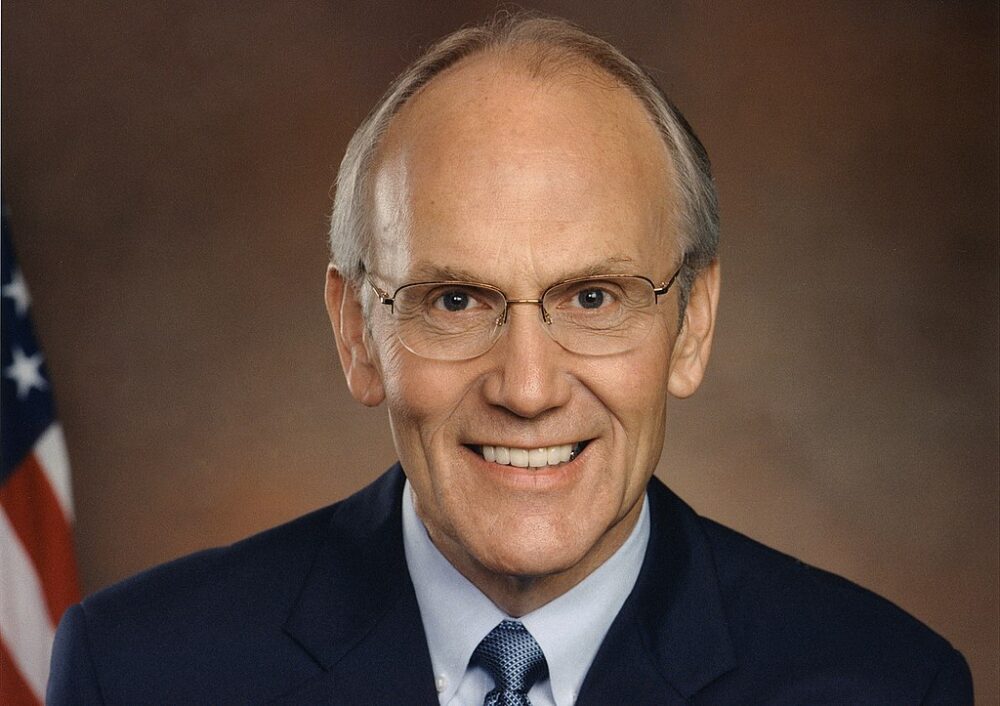 6. Larry Craig
On the surface, it would seem that Larry Craig, a Republican senator from the state of Idaho, had a long and illustrious career in politics as his 28 years in Congress rank as the second-longest in Idaho history after William Borah, who served over 32 years in the Senate. However, questions about his questionable conduct go as far back as his time at the University of Idaho, where he was student body president and a member of the Delta Chi fraternity.
It wouldn't be until June 11, 2007, when a sex scandal would see the senator arrested for lewd conduct in a men's restroom at the Minneapolis–St. Paul International Airport, effectively ending his political career. An undercover operation that was investigating complaints of sexual activity in the restroom of the airport was already underway when Craig was caught soliciting a male undercover police officer for sexual activity.
Despite pleading his innocence, Craig was charged with interference with privacy, a gross misdemeanor offense, and a disorderly conduct misdemeanor. He would plead guilty to the misdemeanor charge of disorderly conduct on August 8, 2007, but would soon hold a press conference stating that he regretted filing the guilty plea. Craig made numerous efforts to withdraw his guilty plea but to no avail.
On September 1, 2007, Craig announced that he would resign from the Senate, effective September 30, 2007, but like with his guilty plea, he quickly changed his mind. His political career may have been over but his legal troubles were not as in 2014 he was ordered to pay the Treasury $242,535 after being found guilty by the Federal Election Commission of improperly paying his attorneys in this matter from his campaign funds.
7. Dan Rostenkowski
Serving for 36 years, from 1959 to 1995 as a United States Representative from Chicago, Dan Rostenkowski was once considered one of the most powerful legislators in Congress, especially in matters of taxation. However, his actions between 1991 and 1995 would see him lose that power and end up behind bars in what would come to be known as the Congressional Post Office scandal.
It all began when the United States Capitol Police opened an investigation into a single embezzlement charge against a single Congressional Post Office employee. The evidence pointed to more and more employees being involved in a conspiracy to launder Post Office money through stamps and postal vouchers, with House Ways and Means Committee chairman Dan Rostenkowski being heavily involved.
The initial investigation was shut down by top Democrats in the House of Representatives despite protests from the chief of the Capitol Police, Frank Kerrigan. The United States Postal Service and the United States House Committee on House Administration would start investigations of their own but it would be the Justice Department and future U.S. Attorney General Eric Holder, that would bring charges against Rostenkowski.
He would be charged with a whole laundry list of crimes including using Congressional funds to buy gifts, paying employees that didn't exist, and tampering with a Grand Jury witness, to name a few. He would eventually plead guilty to reduced charges of mail fraud in 1996 and was sentenced to 17 months in prison, of which he served 15 at the Oxford Federal Correctional Institution in Wisconsin and the remaining two in a halfway house. In December 2000, Rostenkowski was pardoned by President Clinton.
If you want a break from reading all about how corrupt these politicians can truly be, read some interesting facts about everyone's "favorite" billionaire Elon Musk!