Our 35th president of the United States and the tragic events that took place on Friday, November 22, 1963, at 12:30 pm while riding in a presidential motorcade through Dealey Plaza in Dallas, Texas, have left an indelible mark on the psyche of the American people. When that assassin's bullet tore through the young president from Brookline, Massachusetts, the eyes of the world looked on in horror before shutting in despair.
This moment has come to define the life and legacy of John Fitzgerald Kennedy and made it hard for people to think about anything else when his name is evoked. However, in his short 46 years on this good earth, he led a charismatic, colorful, and sometimes controversial life. He brought youth and vibrancy to the office of the president, never seen before on the American political stage.
But what were the key moments in JFK's early life that shifted and shaped a man that, even today, is still remembered, revered, and relevant in popular culture? Here we look at the defining moments of a life that, although cut short, was lived to its fullest long before he sat behind the Resolute desk.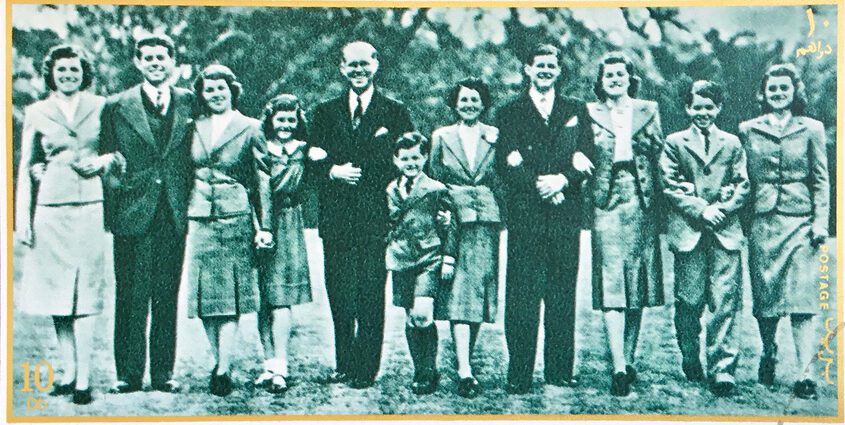 1937 – His Father Is Appointed Ambassador To The United Kingdom
After enrolling in Harvard in 1936 to attain his Bachelor of Arts in government, concentrating on international affairs, almost a year later, his father, Joseph P. Kennedy Sr., would be appointed by President Roosevelt as the United States ambassador to the Court of St. James's (Great Britain). This gave the then 20 year old Kennedy the chance to tour Europe, the Balkans, the Middle East, and most importantly, the Soviet Union extensively.
Although this trip was undertaken in preparation for his Harvard senior honors thesis, it would give him valuable experience in international politics. On the final leg of his tour, he visited Berlin, where a U.S. diplomatic representative would give him a secret message for his father, informing him that war was on the horizon.
Kennedy would first go on to Czechoslovakia before returning to London on September 1, 1939. The day that Germany invaded Poland. Two days later, along with the rest of his family, he was in attendance at the House of Commons to witness the United Kingdom's declaration of war on Germany.
1940 — Kennedy Writes A Controversial Book
As war tore through Europe and beyond, Kennedy returned to the United States to complete his studies at Harvard. In 1940, he completed his final year thesis by writing about British negotiations during the Munich Agreement, which would be titled "Appeasement in Munich."
However, rather than just focusing on criticizing the appeasement policy that the British government then pursued, he instead examined the failures of the British government to take steps to prevent World War II and argued that if they had taken the threat Hitler and the Nazi's posed earlier, the war could have been entirely prevented.
Although initially intended as just a thesis, Kennedy's father, keen to elevate his son's reputation, encouraged him to turn it into a book even though his son's views in the thesis directly opposed his father's support for appeasement. Continuing support which would prove disastrous for Joseph P. Kennedy's own political aspirations as he was soon removed as the Ambassador.
The book would become a bestseller under the new title of "Why England Slept." And while it would go on to sell 80,000 copies in the United Kingdom and the United States, many criticized the work arguing that if it hadn't been written by the son of such a rich and influential man, it would have never been published.
1941 — JFK Joins The U.S. Navy
After the war broke out, Kennedy's plans to enroll at Yale University were scrapped, so instead, he tried to enlist in the U.S. Army, and despite months of training in order to enter the army's Officer Candidate School, he was medically disqualified due to his chronic lower back problems. However, his contribution to the war would instead come with the help of his father.
The then director of the Office of Naval Intelligence, Alan Kirk, who had formerly been a naval attaché to Kennedy's father, intervened to get him accepted JFK into the U.S. Navy. He initially served as an ensign in the Secretary of the Navy's Office until the 'day that would live in infamy,' the bombing of Pearl Harbor by the Imperial Japanese Navy.
Exactly one year later to the day, JFK would be given his first command, the patrol torpedo boat PT-101. However, on April 24, 1943, when he took command of PT-109, just over three months later on the moonlit evening of August 1, he and his crew would suffer a massive catastrophe. While trying to attack the Japanese destroyer Amagiri, it would ram his boat, cutting it in half and killing two of his crew.
The crewmen swam towards Plum Pudding Island 3.5 miles (5.6 km) southwest of where their boat had just been destroyed. Despite his chronic back pain being made worse by the collision, Kennedy clenched the life jacket strap of a badly burned crew member in his teeth and towed him to shore.
Three days later, he would do the exact same thing in order to save another badly burned crewman, motor machinist "Pappy" MacMahon, towing him to the shore of Olasana Island. They would be rescued on August 8, 1943. For his outstanding bravery, Kennedy would earn the Navy and Marine Corps Medal.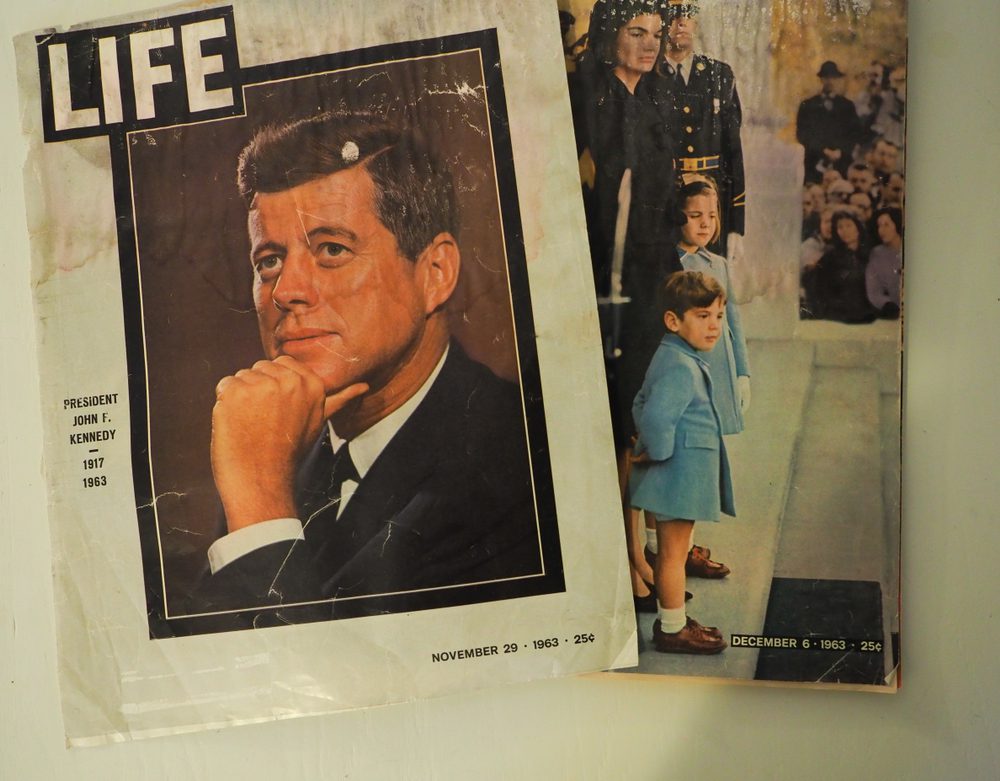 1944 — Kennedy's Older Brother Dies
Although JFK had spent a lot of time under his father's influence being groomed for political office one day, his older brother, Joseph Kennedy Jr., was the one that Joseph Kennedy Snr. saw as the one who would make it all the way to the White House one day. He had been planning on a future run for the Massachusetts 11th District seat, but sadly he would never make it.
On August 12, 1944, Kennedy Jr. and his co-pilot Lieutenants Wilford John Willy flew a BQ-8 "robot" aircraft (a converted B-24 Liberator) packed with explosives and intended to be remotely piloted into German gun positions in northern France. The two men had to get the plane into the air before they were set to bail out. Unfortunately, the aircraft exploded prematurely, instantly killing both men. Both men were posthumously awarded the Navy Cross, the Air Medal, and the Purple Heart Medal.
The loss was devastating for the Kennedy family as Joseph Jr. was destined to have a bright political future ahead of him. With the tragic death of his eldest son, Joseph Kennedy Snr. turned his political hopes towards JFK and landed him a job as a special reporter for Hearst Newspapers after he was discharged from the Navy in March 1945.
After his exploits and the bravery he showed during the PT-109 incident, JFK was already seen as a war hero in the eyes of the public. His father intended for this position to help JFK gain even more international political experience, he would go on to cover such events as the Potsdam conference and parlay that into a future run for the same Massachusetts 11th District seat that he had hoped his eldest son would take.
A run that would ultimately be successful as JFK won the Democratic primary with 42 percent of the vote, defeating ten other candidates. He then went on to defeat his Republican opponent in the 1946 general election taking 73 percent of the vote and taking the place of his brother in Congress.
1952 — Kennedy Becomes a United States Senator
The seed for JFK's intentions to run for the Senate in 1952 was planted as early as 1949, just three years into the eventual six years he would serve in the House of Representatives. And he would face not just a formidable opponent in Republican three-term incumbent Henry Cabot Lodge Jr. but a man who came from a political dynasty of his own as he could trace his ancestry back to the very first Puritans to settle in New England.
Lodge had been a senator since 1936 and was hugely popular not just because of the strength of his name, reputation, and the years of respect he commanded, but also the fact that he was the first senator since the Civil War to resign his seat to serve in the military.
However, this would not stop JFK, with the help of his younger brother Robert as campaign manager, from defeating Lodge by 70,000 votes. This victory would not only replace the 52 year old Republican senator but replace his political dynasty with his own. He was just 35 years old when he won this historic victory.
1953 — JFK Marries Jacqueline Bouvier
Although now remembered as one of the most iconic couples in history, the truth of their relationship can be as troublesome and tragic as it was inspiring and glamorous. On the behest of Joseph Kennedy Snr. journalist and future Pulitzer Prize winner Charles L. Bartlett was asked to introduce JFK to prospective brides to assist the aspiring politician's image and career. And although JFK and Jacqueline Lee "Jackie" Bouvier had previously met at several high society events in New England, they were formally introduced at a dinner party in May 1952.
In their initial courtship, JFK was too busy with his run for the Senate in 1952. However, once he had secured victory, the couple would increasingly spend more time together, and just over a year after that fateful dinner, the two would announce their engagement on June 25, 1953. They would marry later that same year on the morning of September 12, in St. Mary's Roman Catholic Church in Newport, Rhode Island.
Sadly, their union would be quickly blighted by tragedy after tragedy, with Jackie suffering a miscarriage and then a stillbirth (their daughter Arabella) in just the first two years of their marriage. Thankfully, in 1957, they would welcome their first child, their daughter Caroline, followed by John Fitzgerald Kennedy Jr., nicknamed "John-John" by the press as a child, three years later. The couple would suffer a further family tragedy when, just months before JFK's assassination, Jackie would give birth to another son, Patrick. However, he died after just 2 days due to complications from childbirth.
Unfortunately, it wouldn't just be nature that would devastate the young family, as rumors of JFK's 'nature' would undoubtedly cause major problems behind closed doors. The Swedish aristocrat Gunilla von Post, who JFK had an affair with while serving as a senator, once claimed that he wanted to end his marriage to Jackie before they had any children together, but his father promptly stopped this as he feared it would destroy his son's reputation and any hope of reaching the White House.
If you were to believe the rumors about JFK's reputation for being a womanizer, the list of potential paramours is a long one. The most notable ones are Mafia moll Judith Campbell Exner, painter Mary Pinchot Meyer, intern in the White House press office Mimi Alford, German actress Marlene Dietrich and most famously of all, the "blonde bombshell" Marilyn Monroe. Even today, Monroe's death at age 36 from an overdose of barbiturates has conjured up conspiracy theories involving both JFK and RFK in her alleged 'murder.'
…To learn more about the interesting life of Jackie Kennedy, we highly recommend reading this biography!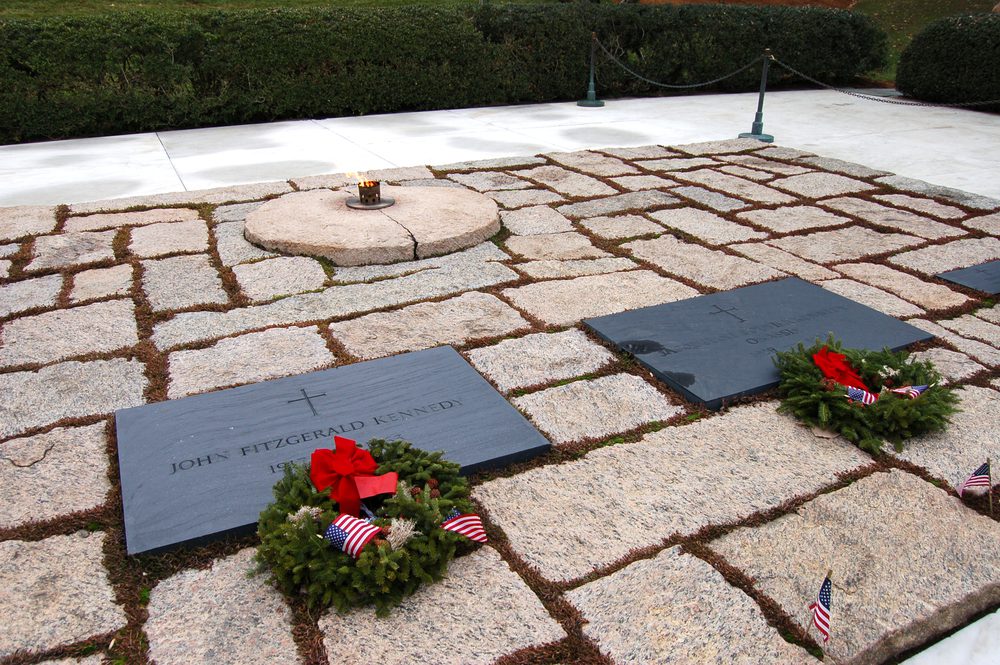 JFK's Legacy
There has been a retrospective view of the Kennedy administration and the charisma and confidence of a man many believed would usher in a new, more forward thinking era not just for American politics but the world as a whole. A new Camelot. JFK was the first president to use the power of television to get his own vision across with iconic speeches.
His inaugural address would give the people of America a taste of what kind of president JFK would be when he famously said, 'And so my fellow American's, ask NOT what your country can do for you. Ask what YOU can do for your country.' In that same address, he spoke to the world by saying, 'My fellow citizens of the world: ask not what America will do for you, but what together we can do for the freedom of man.'
Although JFK had his fair share of controversial moments in his almost three years in office, most notably the Bay of Pigs invasion, his list of achievements in a time when the world was standing on a knife's edge cannot be understated. Despite the disastrous relations with Cuba and the threat posed by the Cuban Missile Crisis, JFK was always an advocate of helping Third World and developing countries, as such, he created the Peace Corps.
He may not be remembered for his part in the civil rights movement, it wasn't until LBJ became president that true civil rights reform took place. However, a few months before his assassination, he would deliver a speech that embraced the cause of civil rights and called it a "moral crisis" for America.
His last and most famous legacy is his turning his eyes to the heavens, and just over five years after his death on July 20, 1969, two American astronauts landed on the moon and became the first humans to walk on the lunar surface.
Related Post: 10 Fascinating Facts Few People Know About John F. Kennedy