20 Interesting Facts About Vice-President Kamala Harris:
She has been in the public eye for two decades. Over the years, she broke several political records as the first Black woman to be elected district attorney in California, first Indian American senator, and the first woman to become California's attorney general.
In 2020, she became the first Black woman and the first Asian American chosen as vice presidential running mate – and she won.
It would take weeks to list every hardship and success Kamala Harris has gone through as a political figure. Regardless of your free time, though, there are some facts we, as American citizens, should know about our vice president-elect.
We're starting our Fast-Fact Tuesday with a person who's currently making history with us as her witnesses: Kamala Harris.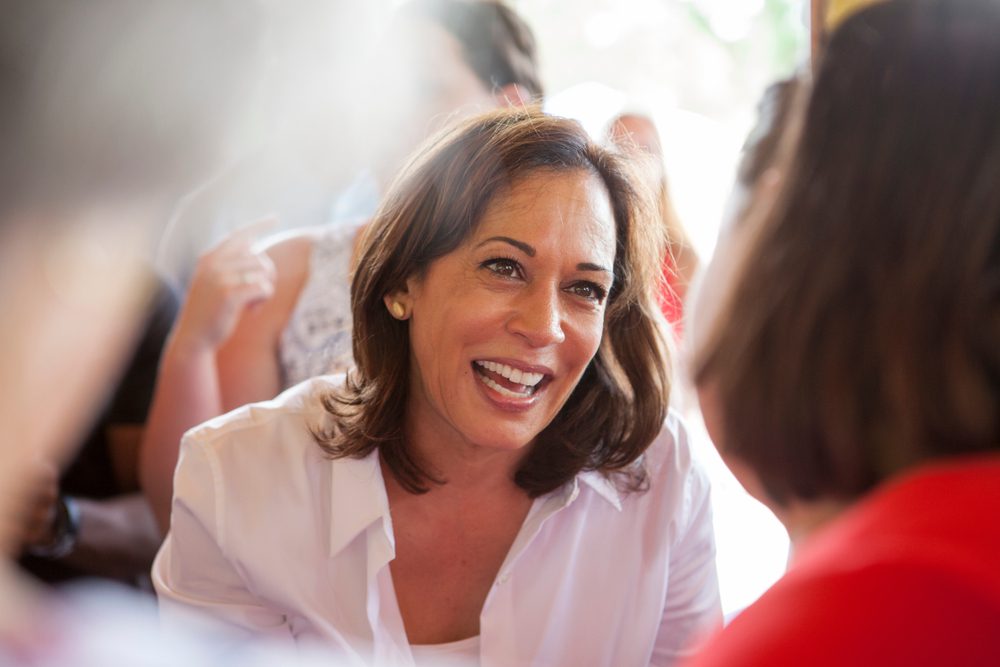 No. 1: Kamala Devi Harris was born in Oakland, California. She is the daughter of Shymala Gopalan, an Indian cancer researcher and Donald Harris, a Jamaican economist. Her parents had been sharing a passion for the civil rights movement and they used to attend protests with baby Kamala in a stroller.
The two divorced when Kamala was 7; her mother went on to raise her in Berkel.
No. 2: Her first name, 'Kamala,' symbolizes Harris' Indian roots. Her mother chose this name because Kamala means 'lotus' and is also an alternative name for the Hindu goddess Lakshmi.
No. 3: Harris spent part of her childhood in India with her grandparents, whom she was heavily influenced by. As a high-ranking government official, her grandfather fought for Indian independence while her grandmother, a convinced activist, traveled the country to educate women on birth control.
Witnessing these acts of courage inspired Harris to pursue a similar path; when she was just 13, Harris led a demonstration in front of their home against a policy that banned children from playing on lawns.
Joining US politics
No. 4: After graduating from law school in San Francisco, Harris worked as an assistant district attorney for the Alameda County prosecutor's office in Oakland. Despite her family's disapproval of her career choice, Harris' goal was to change the prosecution system from the inside.
No. 5: Back in 1994, Harris started dating Willie Brown, speaker of the state assembly in California; he was 30 years older than Harris. Brown appointed Harris to the Medical Assistance Commission and California Unemployment Insurance Appeals Board.
After Brown was elected as San Francisco mayor in 1995, the two parted ways because 'there was no permanency' in their relationship.
No. 6: Several years after courting influential friends in San Francisco, Harris obtained the financial backup she would need for her first campaign as the city's district attorney. She won with 56.5% of votes over her former boss, Terence Hallinian, thus becoming the first Black woman to be elected as district attorney in California.
No. 7: In 2004, Harris made one of the most debatable decisions of her career. She refused to opt for the death penalty against a man who had murdered Isaac Espinoza, a San Francisco police officer.
Senator Dianne Feinstein was so affected by Harris' call that she criticized her choice at Espinoza's funeral, while she was in the audience. This event made police unions avoid any contact with Harris over the next decade.
Becoming California's attorney general
No. 8: Fast-forward to 2010, Harris ran for California attorney general, even if few thought that Harris could win especially since she was running against Steve Cooley, a well-known Republican who had previously served Los Angeles' DA.
The race was extremely tight; Cooley actually held a victory speech right on Election night, while most of the media declared him as the winner too. Three weeks later, when all the votes have been counted, Harris became the official winner by 0.8% points.
No. 9: One of Harris' most notable projects as attorney general was Open Justice – a virtual platform where everyone can access criminal justice data. This new database turned out to be very effective in collecting information on deaths and injuries of those in police custody, thus improving police accountability.
No. 10: Some activists and advocates claim that Harris didn't address police brutality enough during her time as attorney general. In 2014 and 2015 she declined to investigate police shootings of two Black citizens twice.
Furthermore, in 2015 she also showed no support for a state assembly bill that could've required the attorney general to appoint a prosecutor specialized in police use of deadly force.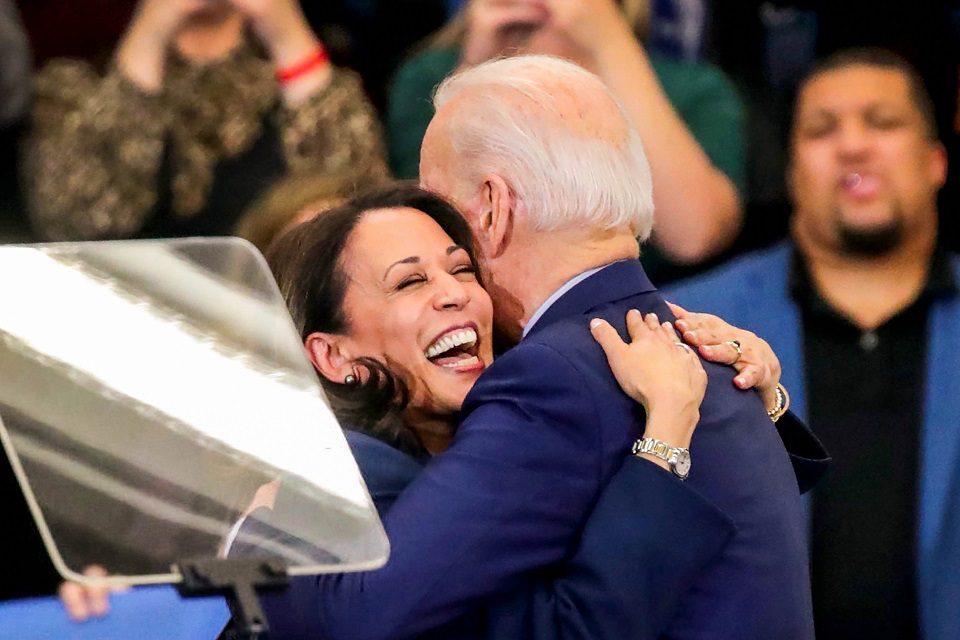 Marrying Doug Emhoff
No. 11: In 2014, Harris married Los Angeles-based corporate lawyer Doug Emhoff. He has two children from a previous marriage, who now call Harris 'Momala.'
No. 12: In 2017, she questioned Jeff Sessions, who was then Attorney General, which made her viral in the political and public world. Her questioning was so sharp that only three minutes later Sessions gave in saying 'I'm not able to be rushed this fast! It makes me nervous.'
No. 13: However, her most viral discussion took place during a Democratic Debate where she (now ironically) confronted Joe Biden who disagreed with cross-district busing during the 1970s. At one point, she told Mr. Biden: 'There was a little girl in California who was part of the second class to integrate her public schools. And she was bused to school every day. And that little girl was me.'
No. 14: Harris has been criticized for her inconsistent take on health care. Initially, she expressed her support for the abolition of private health care but later denied her statement claiming that she 'misheard' the interviewer's question. However, she released a health care plan which also included private health insurance following this declaration.
Supporting Joe Biden
No. 15: Although she delayed her endorsement for President-elect Joe Biden until March 8th, she showed her support when his nomination was undeniable. More precisely, six days after the California primary, Harris declared she thinks Biden could 'unify the people.'
No. 16: One of her main hobbies is cooking and she usually bookmarks New York Times' cooking section recipes. Furthermore, Harris reportedly tried almost every recipe from The Art of Simple Food by Alice Waters.
No. 17: While many of her fans (self-entitled the KHive) and some media members call Harris 'the female Obama,' she doesn't like the nickname. At one point, a reporter asked how she felt about carrying Obama's legacy to which she replied 'I have my own legacy.'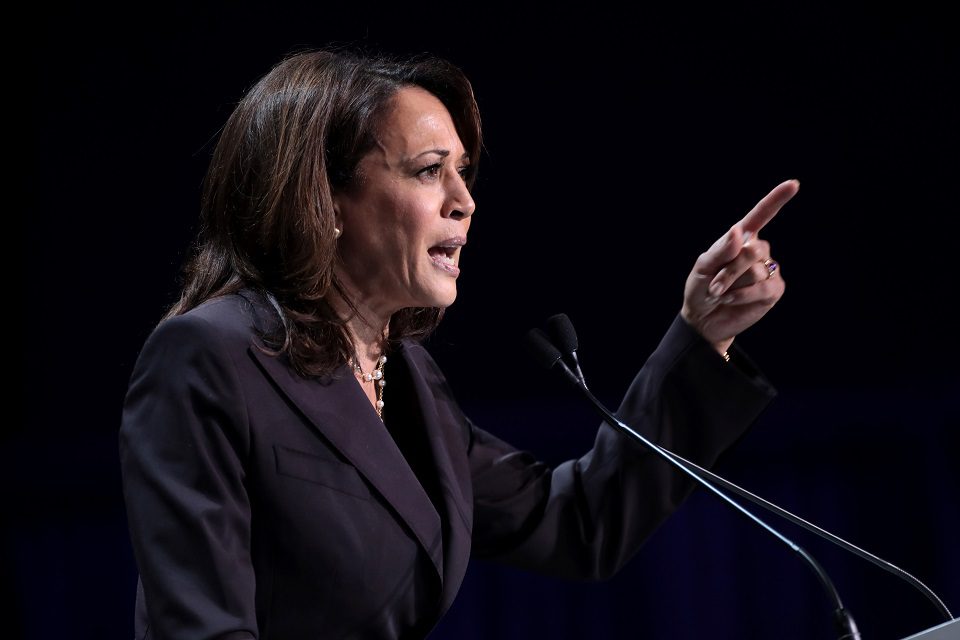 No. 18: Did you know that her official Wikipedia page was edited 408 times over three weeks by the same author? This is several times more often than any other candidate on the shortlist and many people took it as a sign of her nomination for running mate in the Presidential race.
That's because, in 2016, Tim Kaine (Hillary Clinton's running mate) had considerably more changes in his Wikipedia page than any other candidate. In Harris' case, most of the edits involved removing controversial information and events, such as the 'tough-on-crime' record.
No. 19: Harris describes herself as a tough boss on herself. She wakes up daily at 6 a.m. and spends at least 30 minutes exercising on the elliptical. Then, she enjoys a breakfast made of Raisin Bran with almond milk along with tea with honey and lemon.
#20: Her motto is the same as her mother's: 'You may be the first, but make sure you're not the last.'
If you're curious to read more about President Joe Biden and his administration, here's what we recommend: 7 Weirdest Things Joe Biden Does at the White House