Do you know any female politicians who shaped America's future?
The political world seems like it's run by men, and if you'd look at what happened in the past, you'll notice that women weren't considered equal to them. They didn't have the right to vote, but that didn't hold them back.
Long before being able to vote, women tried to make their voices heard. They went out, expressed their feelings, participated in protests, and even tried to run for office and come up with their own political discourse.
Their efforts weren't simple, and many were the people who tried to hold them down, but they succeeded, and in the end, there are many female politicians who saved the future of the country.
Speaking of these strong female politicians, each one of them had a word to say, was blessed with a strong vision, and helped make the world a better place.
We thought it would be fun to take some time and talk about the female politicians who had a great impact on the history of our beautiful country, so let's begin! Their stories are impressive and inspiring, and I'm pretty sure you're going to like them!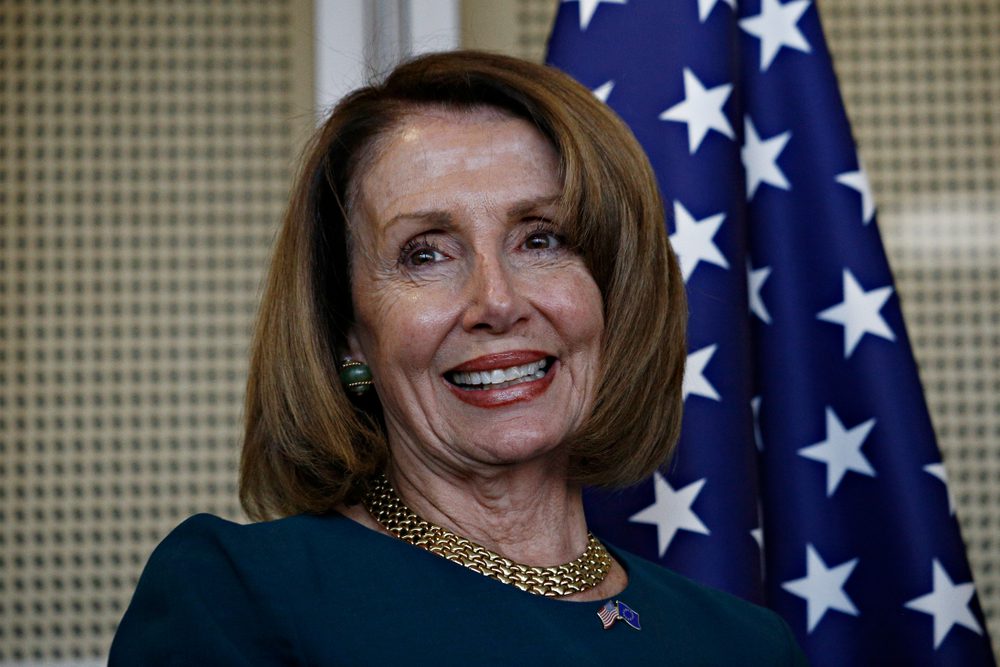 1. Nancy Pelosi
Nancy Pelosi is one of the greatest female politicians in the country, and many people consider her the leading architect of legislation that shaped a generation. She managed to do all those things under 2 democratic administrations, which included the American Rescue Plan and the Affordable Care Act.
This female politician seems like a woman who really cares about the people because she's working on lowering costs and coming up with different jobs for American families, all of this while working on increasing paychecks.
However, when the economy wasn't exactly at its best, she wasn't as popular as she used to be in the political world. During the 2010 midterm elections, for instance, she was the victim of many attacks from the Republican Party.
Besides that, she was also the target of a rallying point due to Tea Partiers, who were impatient to transform the elections into a referendum on the Democratic schedule.
But in November 2010, the Democrats ended up losing control of the White House, and we can't say that they were happy about it. People still appreciated the way the female politician handled the situation, and she was elected minority leader in the following Congress.
So, what do you think about Nancy Pelosi's career? Do you like her as a female politician?
2. Madeleine Albright
Even though she's no longer with us, Madeleine Albright was the 1st female politician to be Secretary of State in 1997. She knew how important it was to work hard and try to make the world a better place, so she was also the highest-ranking woman that ever existed in the American government.
When her dear Czech parents escaped Germany, which was conducted by the Nazis in 1939, Miss Albright had to adapt to her new life while she was a college student.
She tried her best during her political career, and she was a strong advocate for human rights, as she wanted everyone to be happy, healthy, and safe. In 1999, she pushed NATO to take a stand in Kosovo and then tried to make things right between China, Vietnam, and the United States.
Madeleine Albright was a smart woman and an exceptional female politician, which is exactly why she had such a flourishing career. She was the 1st secretary of state to travel to an exotic country such as North Korea, and she always used fashion, particularly brooches, to communicate about how things were going.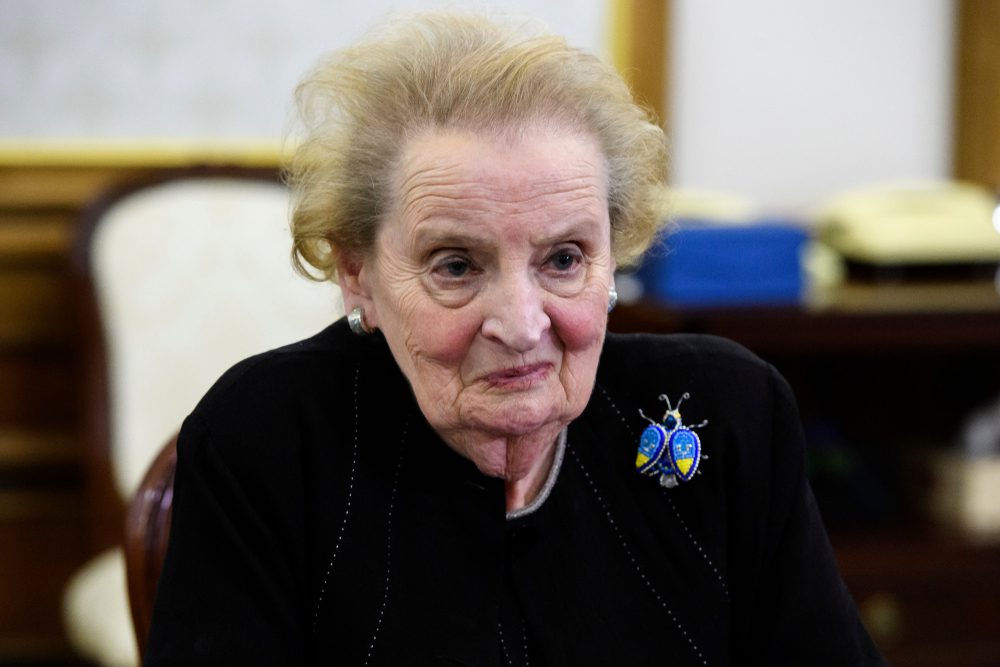 Brooches and politics
During an interview, the female politician mentioned that she had an antique snake pin in her jewelry box and that she wore it when she had political deals with Iraq and wanted to send a tough message.
Another brooch she was using when she was trying to send a message was in the shape of a turtle, and she used it when she wanted to suggest that things weren't going fast.
Due to the fact that a lot of people were curious about the next brooches Madeleine Albright was about to wear on her political affairs, in 2009, she launched a book called "Read My Pins: Stories from a Diplomat's Jewel Box". If you're curious to know all the secrets that the female politician hid with the help of her brooches, you should definitely read this book!
3. Tammy Baldwin
The next female politician we're going to talk about in today's article is Tammy Baldwin, who's a junior senator from the state of Cheese, which is our dear Wisconsin. What's interesting about her story is that she's the 1st publicly gay woman to be elected as a senator in the United States.
The forward-thinking Democratic congresswoman, who also became the 1st female politician in the state's senate, had also made impressive work in the House of Representatives for no less than 14 years, from 1999 to 2013.
During her time in office, she was a strong advocate for reforms regarding healthcare, and she sponsored multiple actions that were meant to support women's rights, like the National Breast Cervical Cancer Early Detection Program Reauthorization Act of 2007.
But her political career doesn't end here, as she also serves on multiple subcommittees for the Senate Committee on Appropriations, which includes working for 2 of the most important departments in the US, which are the Department of Homeland Security and the Department of Defense.
4. Barbara Boxer
Barbara Boxer is living proof that height and good looks can't stand in the way of a female politician who's determined to change the world for the better. She served as California's junior senator from 1993 to 2017, when she decided to put a stop to her political career and retire.
During those 24 years that she was in the office, she tried her best to improve healthcare as well as medical research. This female politician supported and sponsored the legislation that was responsible for protecting the environment, and in 2004, she wrote the Freedom of Choice Act, which would have restricted the government from getting involved with women's rights regarding abortion.
During her political career, she focused a lot on the environment, which is why she was the champion member of the Environment and Public Works Committee. Was Barbara Boxer one of your favorite female politicians?
5. Shirley Chisholm
The last female politician on our list is Shirley Chisholm, a woman who had a great impact on the political world during her time. She was a very smart woman with a fantastic vision, and she had a Master's in early childhood education from Columbia University.
This female politician was passionate about liberal causes and helping people all over the country, and her campaign motto was definitely a strong one, saying that she can't be unbossed or unbought.
This female politician made her dream come true and was elected as the 1st African-American woman to Congress. Besides that, she was also the founder of the Congressional Black Caucus.
A couple of months after her election, she ran a campaign for the Presidential appointment, saying that she wants to run because someone is responsible for doing it 1st.
This female politician knew that women needed a voice in the world, especially when it comes to important matters such as politics, and she was a big help in creating the Congressional Women's Caucus in 1977.
While she was part of Congress, she was a powerful and very important advocate for the many interests of the district, from daycare financing to minimum salaries for domestic employees. She wanted to make her voice heard and she wasn't afraid to critique the Congress for being conducted by a tiny group of old men.
What do you think about these female politicians that shaped the politics of America? Did you like their stories? You won't believe what you'll find on our website, so check it out! If you're looking for another article to read, here's one for you: 10 Strange Florida Laws Not Even Locals Know About!