What's YOUR go-to reliable news source?
It almost feels like we are living in a post-truth world. Reliable news sources seem to be a thing of the past as we now live in a world where 'fake news,' 'conspiracy theories' and the tactic of new political administrations to happily go on television and tout their 'alternative facts.'
With the specter of war looming large across the continent of Europe, and indeed the rest of the world, once more, being party to reliable information is as crucial as it ever was.
And while no reliable news outlets can be completely unbiased, it's just not in our nature as we all lean politically one way or the other, some of these providers of vital information have a history of being far more reliable than others.
But where can you find some truth in our media today? Which publications or programmers take the time to check their facts instead of checking their clicks?
Here we look at 10 journalistic brands, while not perfect, have built up decades and decades of goodwill with their readership due to the integrity and honesty of (most) of their journalists, and are lauded by other journalists and journalistic academia.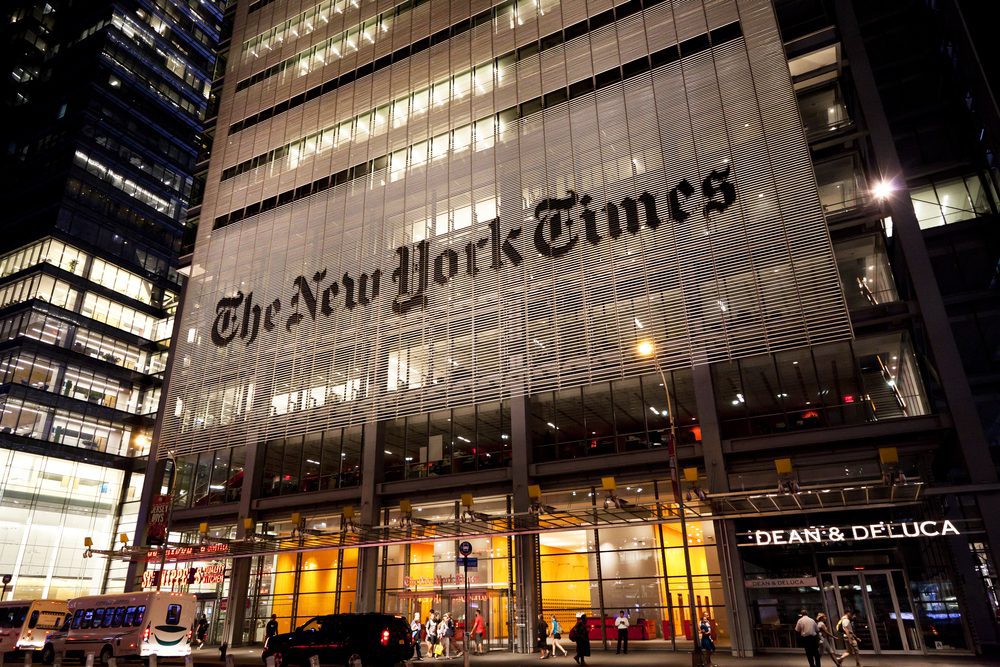 1. The New York Times
Founded in 1851, by journalist and politician Henry Jarvis Raymond and former banker and journalist George Jones, this New York City based reliable newspaper has grown to garner a worldwide readership and collect a record breaking 132 Pulitzer Prizes, the coveted prize awarded for excellence in journalism.
The Trump administration, most notably Trump himself, referred to them as the 'failing New York Times,' and while their readership has gone down in the 21st century due to more and more people turning to the Internet, it still has a national and international reputation for ethical standards of reporting, reliable and accurate facts put in a meaningful context.
2. The Wall Street Journal
Another New York City based publication, the Wall Street Journal, has been in continuous print since it's inception on July 8, 1889, by journalists Charles Dow and Charles Bergstresser. And statistician and journalist Edward Jones.
Published six days a week, this reliable newspaper is the largest in the United States by circulation, with over 2 million copies sold every week.
While the New York Times is seen as a rather left leaning paper, the Wall Street Journal can be seen as standing on the other side of the news aisle. It pioneered new types of feature writing in American journalism and is popular among Republicans.
Although it has moved to more general news after being purchased in 2007 by Australian media mogul Rupert Murdoch, it has maintained its reputation for fact based reporting and editorials and columns that have a clear point to make.
3. The Washington Post
Although it was founded by newspaper reporter and publisher Stilson Hutchins in 1877, the paper struggled both financially and editorially, finding itself bought and sold many times in its early years.
After almost falling to bankruptcy in 1933, financier Eugene Meyer stepped in to save not only the paper but to rebuild its reputation.
That reputation would go into overdrive when Meyer's daughter and son-in-law, Katharine and Phil Graham, took the reigns and lead the way in the opposition to the Vietnam War, and their reporters Bob Woodward and Carl Bernstein brought down Richard Nixon.
When in October 2013, the Graham family sold the reliable newspaper to Jeff Bezo owned company Nash Holdings, the Post hugely increased national and international reach, especially in the digital realm.
Woodward and Bernstein might be their most famous reporting duo, but the paper has had a long reputation for hiring the best and brightest reporters.
4. BBC
As the national broadcaster of the United Kingdom, the British Broadcasting Corporation or BBC has garnered a high reputation for its journalistic integrity and standards since its creation was established under a royal charter and they went live for the first time from the factory of Marconi's Wireless Telegraph Company in Chelmsford, England, in June 1920.
Over the intervening years, the BBC has been widely seen as the global standard bearer for excellence in broadcast radio and TV journalism.
It has grown into the largest reliable news gathering operation in the world with 50 foreign reliable news bureaus with more than 250 correspondents around the world.
Although it is required by the royal charter that created it to be free from both political and commercial influence, many American viewers see it as left-leaning.
However, since the BBC News department was founded 99 years ago on 14 November 1922, it has had its lofty reputation for a good reason.
5. The Economist
Known for its coverage of current affairs, international business, politics, technology, and culture, this reliable news source has built up a good reputation for its more centrist view of the world since it was founded by Scottish businessman, economist, and Liberal politician James Wilson 178 years ago in September 1843.
Originally conceived to muster support against harsh tariffs and other trade restrictions on imported food and corn, it has grown into a publication that boasts a high intellect.
Despite greatly expanding its layout and format, it has maintained a long-standing tradition of having its articles written anonymously, with no byline. Even the editor is not named. However, you can find their names on its digital platform nowadays.
This policy has always allowed the paper to seem like it is speaking in one voice and gained a reputation for having very little reporting bias, exercising rigorous fact-checking, and strict copyediting.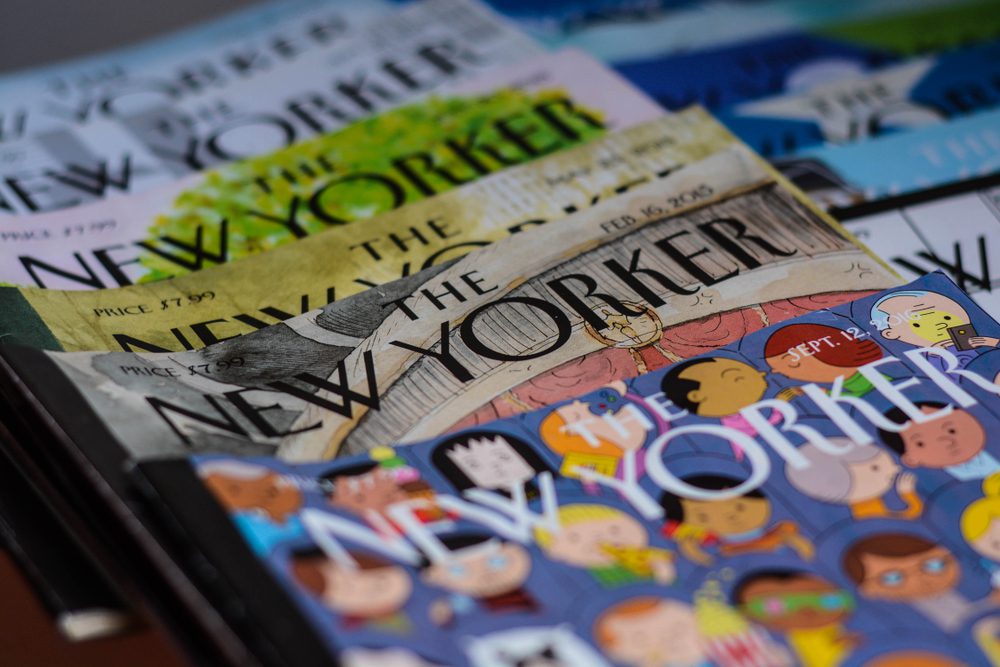 6. The New Yorker
Founded as a weekly in 1925 by journalist couple Harold Ross and Jane Grant as a sophisticated humor magazine, like The Economist, The New Yorker has grown into a must read reliable news source for academics, intellects, and through the witty and insightful cartoons peppered throughout its pages, people who want a view of the world sprinkled with a little humor.
The magazine initially focused mainly on the cultural life of New York City, it has expanded to rigorously fact checked articles about not only the cultural, social, and political life of the United States but the world at large.
Don't expect the 'breaking news' style journalism of recent years as many of the articles you'll find in The New Yorker have been researched and written over months, providing the reader with deep analysis that has been thoroughly and comprehensively written.
7. The Wire Services
While you can't rush out and buy your subscriptions to wire services such as The Associated Press, Reuters, or Bloomberg News, these reliable news agencies have long been a vital part of the dissemination of breaking news, hard-hitting on the ground journalism and photography to many of the news media outlets we read or listen to on a daily basis.
They have provided a constant flow of reliable news and information about politics and the economy with little to no editing which has given them a long reputation for providing factual and accurate reporting.
Despite not being able to subscribe to them, with the advent of social media, many of the wire services now have websites and mobile apps that allow you to get your reliable news, in most cases, straight from the horse's mouth.
8. Foreign Affairs
When it comes to reliable news about foreign affairs, few are more influential than the magazine of international relations and U.S. foreign policy published by the Council on Foreign Relations. Its articles on statecraft, finance, industry, education, and science have been penned by some of the most important thinkers of the 20th and 21st century since it was first published over 100 years ago on September 15, 1922.
Published bi-monthly by the Council on Foreign Relations, the magazine Foreign Affairs has gained a well deserved reputation for being a window into the minds of academics and policymakers on the international stage and their thoughts on global events, national security, and international relations.
9. Politico
The newest kid on the reporting block is the political journalism company based, Politico. Based in Arlington County, Virginia, it was founded in 2007 to focus on politics in the internet age by political journalist John F. Harris and journalist and businessman Jim VandeHei, with the financial backing of the owner and founder of Capitol News Company, Robert Allbritton.
From day one, the journalists who were covering political campaigns carried a video camera to each assignment.
It has quickly gained a reputation for covering politics and policy in the United States and internationally, most notably with articles focusing on the U.S. Congress, lobbying, the media, and the presidency.
In August 2021, this reliable news source was purchased by German publisher, Axel Springer SE, who plans to expand its scope and operations.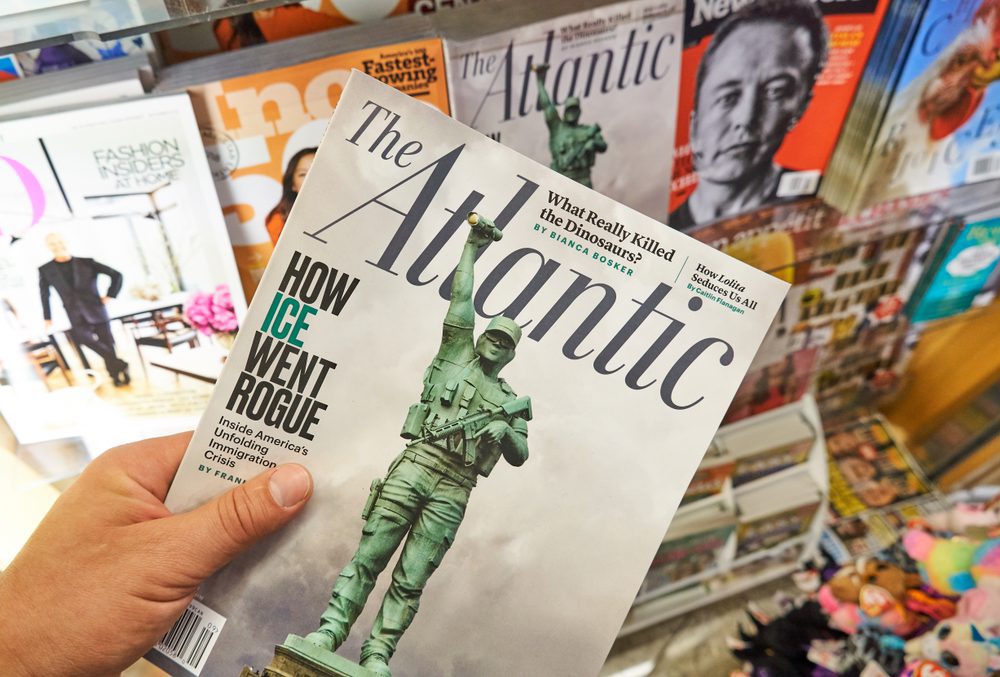 10. The Atlantic
Founded in Boston in 1857 as The Atlantic Monthly by writer and editor Francis H. Underwood as well as a whole host of prominent writers of the day. It started life as a commentary on education, the abolition of slavery, and other major political issues of that time.
Much like The Washington Post, it would have some financially turbulent early years, undergoing several ownership changes.
The form we see this reliable news source in today only happened in 1999 when businessman David G. Bradley purchased the magazine and changed its format to a more general editorial magazine aimed at publishing well researched, lengthy articles that presents a view of the nation and world from Washington D.C.
Since then it has attracted some of the leading journalists in the world to its pages and subscribed to American journalism principles of fact-based reporting.
If you aren't familiar with this reliable news source, we suggest buying an issue from Amazon to check it out!
If you liked our article on reliable news sources, we recommend you also read: Nancy Pelosi: 5 Cold Hard Facts About Her You NEED to Know