In our previous post, we've seen some of Donald Trump's most outraging lies as former U.S. President. If those didn't stir your anger enough, I would welcome you to the second part of our 14 Trump lies marathon.
If you haven't checked out part I yet, click here to read it all!
'I don't know about Stormy Daniels' payment
Just in case you haven't heard of (or forgot about) Stormy Daniels, she is a po*nographic actor, director and author of an autobiography which surprisingly – or not – also includes Donald Trump. In the book, Daniels describes a night she spent with Donald Trump which she resumed to 'the worst 90 seconds of my life.'
Back in 2018, he told Air Force One reporters that he had absolutely no idea about his $130,000 payment to Daniels. He also mentioned that he couldn't explained where his attorney at the time, Michael Cohen, got the money from.
We may not know where Cohen got the money from, but we do know that Trump reimbursed the full sum of money to his former attorney. However, we must admit that this is one of the most justified lies he's ever told, as he was trying to avoid a tawdry scandal.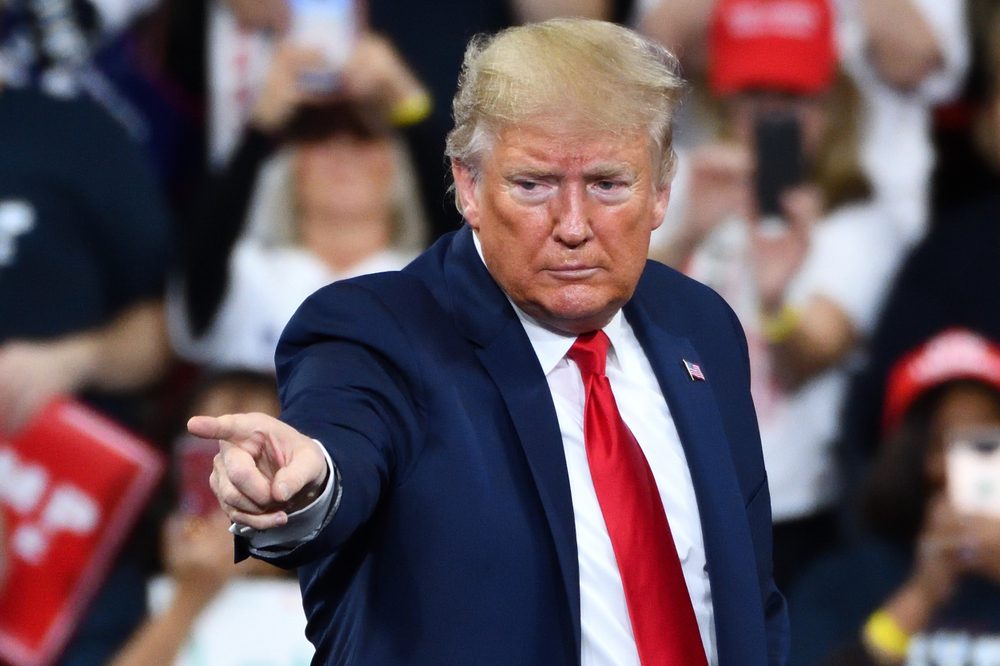 'Rep. Ilhan Omar is an al Qaeda supporter'
Now back to the pointless lies: during a 2019 event at the White House, Trump told his guests how Rep. Ilhan Omar once expressed her support for the well-known terrorist group al Qaeda.
Not only is this lie embarrassing for anyone involved, but it could also have led to life-threatening situations for the Minnesota Democratic. Omar arrived in the U.S. as a Somalian refugee and she had been receiving life threats ever since he entered the political world.
At some point, Omar explained how it's hard for people to condemn their own leaders' atrocities because they fear it might seem unpatriotic.
'The plan is coming in two weeks'
If you're patient enough to look at Trump's plan announcements over the years (although I don't know who has that type of patience right now), you'll quickly notice a pattern: every big health care plan or major announcement seems to have been coming in 'two weeks.'
Did these promises ever turn into reality? No, but Trump really seemed to dig the 'two weeks' statements since he declared them so often. Most of the times, he got away simply by delaying everything until people and even the media forgot about the plans.
'Windmill noise gives you cancer'
We know all too well that Donald Trump isn't exactly best friends with science nor public healthcare officials. We also know he's always blaming the media for their alleged baseless accusations, which lack evidence.
So what did he do? Well, obviously, talk about how the noise from windmills causes cancer on national television. His sources were very solid too, insisting that 'people' say it's all true.
In fact, the wind itself seems to be some sort of a public enemy, as Trump continuously claimed that he 'never understood wind.'
The Boy Scouts praise
In 2017, Donald Trump made yet another strange political address, this time to the Scouts' National Jamboree. Once again, his speech was pretty much empty and ended with a shallow 'thank you for making scouting possible.'
Later on, Trump said that 'the head of the Boy Scouts' called him to say that the Scouts' National Jamboree was 'the greatest speech that was ever made to him.' The media was quick to double-check this information and, after many failed attempts, a CNN reporter got to speak to a senior Scouts source.
The phone call Trump was bragging about had never happened.
Sharpiegate
In 2019, Donald Trump posted a tweet claiming that Alabama will be at a greater risk from Hurricane Dorian than it had been initially thought.
As soon as the tweet alarmed Alabama residents, the federal weather office in Birmingham has also tweeted that Alabama would actually not be affected by the hurricane.
However, much like any other mistake, Trump couldn't admit to this one either. That's exactly why he went on with his theory by posting a hurricane map which was literally altered with a Sharpie.
Most of us would never thought that this day might come, but somehow, it did. In the upcoming elections, we will expect the former President of U.S., Donald Trump, to run again for presidency. Third time's a charm, right? At least that's what he thinks. Well, we should make a quick re-cap of all the "good things" that happened to him since he left the White House. As you well remember, last year, Donad Trump officially launched a campaign for presidency in 2024. He filed the papers with the FEC, declaring himself a candidate for the upcoming elections, but also establishing a campaign committee.
Even if this will be his third time running for president, it will also be his first one trying to win any votes since his refusal to take his 2020 election loss, which lead to the fatal attack on the U.S. Capitol. Also, he should receive a prize for the best timing ever, given the fact that his announcement arrived weeks after Republicans lost key midterm races, which prompted some members of the party to blame Trump.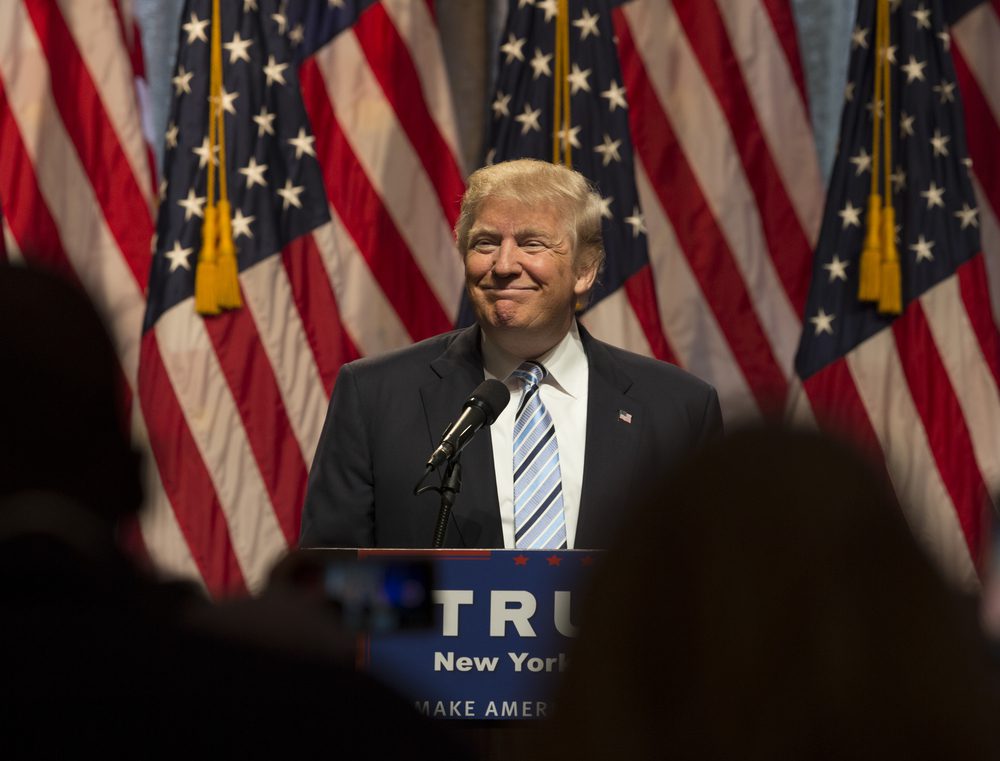 Haunted by legal issues
Ever since he left the Oval Office, he was unable to avoid legal troubles. Or better yet, he CAN'T avoid legal troubles anymore. In August 2022, the FBI had a search warrant in Mar-a-Lago, to seize all classified documents that had been taken from the White House, allegedly violating the Presidential Records Act, which clearly stated that presidential records are solely the property of the federal government.
Last year in September, the Attorney General of the State of New York decided to file a lawsuit against him formally, but also his children: Donald Jr., Ivanka, and Eric Trump, but also other executives of the Trump organization.
They were all charged with business fraud for purposely lying about the value of different properties to deceive banks, insurance companies, but also state and federal tax agencies. Moreover, he was indicted because of his payments made to Ms Daniels.
He's also under investigation in relation to all the pay-offs he made to a former Playboy model to silence her about all the alleged se*ual encounters between them. While it's not illegal to pay someone compensation for a non-disclose agreement, prosecutors tried to focus on how Mr. Cohen's reimbursement got recorded in Mr. Trump's accounts. He was accused of falsifying his business records, stating that the payment was made for legal fees.
These lies and events have triggered a series of devastating, often irreparable events. Halfway through President Joe Biden's administration, we're fearfully waiting to see what our future holds for us politically, economically and socially.
However, Joe Biden is facing more challenges than any of the recent presidents of our country – all of that in front of a severely divided nation filled with anger, frustration and grief. Will he be able to overcome these challenges and lead us to a better, safer world, in the little time he has left as an incumbent President? Here's what we recommend you read: These US Elections Were Even Stranger Than Trump's