Have you heard about these mysterious and suspicious deaths before?
Russia is no stranger to political assassinations, as was apparent when opposition leader Boris Nemtsov was gunned down within sight of the Kremlin on February 27, 2015. Vladimir Putin was quick to not only deny any involvement but also took "personal control" of the investigation into Nemtsov's murder, however, the killer remains at large.
Since taking power in March 2000, there have been a lot of critics of Putin who have mysteriously met a grizzly end. Whether you're a journalist (it's estimated that 28 journalists have been suspiciously killed since he came to power), a political opponent (Nemtsov is far from the only opponent who has died under mysterious circumstances), and as 2022 is showing, being an oligarch in Russia (Putin has allegedly been linked to the deaths of 38 oligarchs) comes with a hefty price tag, your life.
Since the outbreak of the conflict in Ukraine, a whole laundry list of Russia's political and business elite have met their end in very suspicious circumstances. Many international observers and investigators believe the 8 mysterious deaths on this list have been staged suicides or assassinations due to their stance on the Kremlin's aggression against Ukraine or their links to corruption in the Russian gas company Gazprom.
1. Leonid Shulman
As the head of Gazprom's Invest transport service, which handles investment projects for the gas giant, Leonid Shulman was in a position of considerable power and wealth. However, at the time of his death, he was under investigation for fraud. Living in a high-end real estate development north of Saint Petersburg in the Vyborgsky district, the 60-year-old was found dead in his bathroom on January 30.
Aside from the fraud investigation, he had been on sick leave after he had recently suffered a mysterious accident that broke his leg. The cause of death was ruled a suicide, with Shulman apparently slitting his wrists. However, it has been reported that he in fact had stab wounds on his wrists, not cuts. A suicide note was also allegedly found at the scene, it is claimed that the note found beside his body stated that (due to his leg injury) he did not want to be a disabled person or a burden to his family.
2. Alexander Tyulakov
Just over one month later on February 25, the day after the invasion of Ukraine, another top executive at Gazprom, Alexander Tyulakov, was also found dead in the same high-end real estate development as Leonid Shulman. The 61-year-old Tyulakov served as the deputy general director of Gazprom's Unified Regulatory Center (UCC) for corporate security, was found hanged in his apartment's garage by his wife.
Suspicions arose when the local police investigating the death were removed from the scene by members of the Gazprom security service. Witnesses have claimed that the day before his apparent suicide, Tyulakov looked like he had been severely beaten. A piece of paper was found on the floor of the garage which is allegedly his suicide note, but its contents have yet to be publicly revealed.
3. Mikhail Watford
Three days later on February 28, Ukraine-born Mikhail Watford was also found hanged in the garage of his home by his gardener, but this time it was not in an affluent part of Russia, but an affluent part of the United Kingdom. Watford, born Mikhail Tolstosheya and known by his friends as Misha, made his fortune in oil and gas after the demise of the Soviet Union and anglicized his surname after moving to the UK in the early 2000s with his Estonian wife Jane..
Although the UK police are treating the father of three's death as "unexplained" and have stressed that they are not treating it as suspicious at this stage, Watford's neighbor would seem to suggest otherwise. The as-yet-unnamed female neighbor claimed that Watford had been worried for two years that Russian President Vladimir Putin had put him on a hit list due to his close ties to Russian billionaire Boris Berezovsky.
Berezovsky was also found hanged at his home in Ascot, Berkshire, in 2013, after self-exiling to the UK after falling out with Putin. He vowed to bring down the president.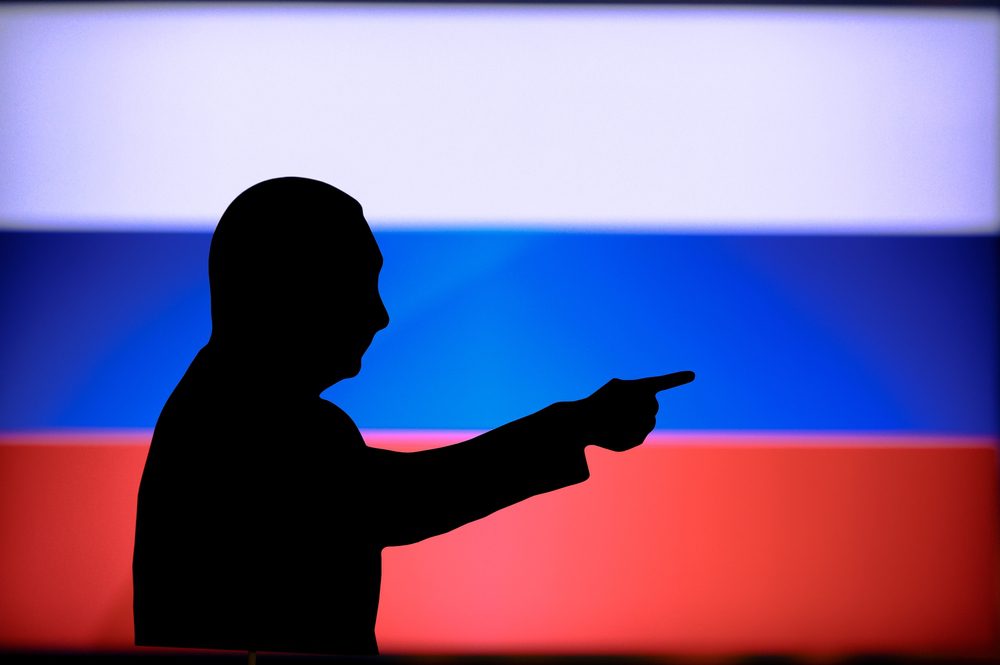 4. Vasily Melnikov
On March 23 in a luxury apartment in Nizhny Novgorod, a large city on the Volga River in western Russia, a truly horrifying discovery was made. Russian businessman, Vasily Melnikov, was found dead alongside his wife Galina, 41, and their two children aged four and 10. They were all found stabbed to death in an apparent murder-suicide with reports saying the murder weapon was found at the scene of the crime.
The 43-year-old Melnikov owned the Medical equipment supply company MedStom, and Ukrainian outlet Glavred, and made his fortune working for one of the medical companies affected by Western sanctions. Investigators claim that he was on the verge of bankruptcy due to the sanctions imposed in retaliation for the war in Ukraine and this was the reason he murdered his family and took his own life but few people close to the family believe this.
Sadly, Melnikov was only the first of a few more apparent murders/suicides in the Russian business community.
5. Vladislav Avayev
This troubling trend would continue as on April 18, former Kremlin official and Vice President for Gazprombank Vladislav Avayev, 51, would also die in an apparent murder/suicide by shooting dead his wife Yelena, 47, and their daughter Maria, 13, with some reports suggesting his wife was pregnant, but that hasn't been confirmed. The grim discovery was made by the couple's eldest daughter Anastasia, 26 when she became concerned that she could not contact her family.
Avayev had previously served as Vice President for Gazprombank, a privately-owned subsidiary of Russian energy giant Gazprom and Russia's third-largest bank before he suddenly resigned prompting speculation that this may have something to do with that. However, others suggest that his wife had been having an affair with their driver, but again, this is just speculation.
A female neighbor suggested his business could have been under financial stress as a result of Western sanctions imposed against Russia over the war in Ukraine, the same story told about Melnikov. However, another neighbor completely refutes any theories that suggest Mr. Avayev was capable of murder.
6. Sergey Protosenya
The very next day on April 19 in a rented luxury villa in Lloret de Mar, Spain, yet another Russian billionaire would apparently take his own life and that of his wife and daughter. Sergei Protosenya, 55, a former director for Russian natural gas company Novatek, was found hanged in the courtyard of the luxury Spanish villa with the bodies of his wife, Natalya, and teenage daughter, Maria, found hacked to death inside.
Protosenya's body was reportedly found with a bloodied knife and an ax nearby, However, suspicions arose when it was discovered that there were no bloodstains on his person, highly unlikely that he was responsible for this gruesome crime. It was also noted that no suicide note was found at the scene.
Their son Fedor, who had called the Spanish authorities when he could not contact his family, completely rejected the murder-suicide theory. In addition to his doubts, Protosenya's former company Novatek released a statement suggesting that the idea that its former employee could be responsible for the deaths bears "no relation to reality."
A lot of people speculate that Putin's people have something to do with these mysterious deaths. If you are curious about more things about the Russian president's right-hand people, we recommend you to read this book!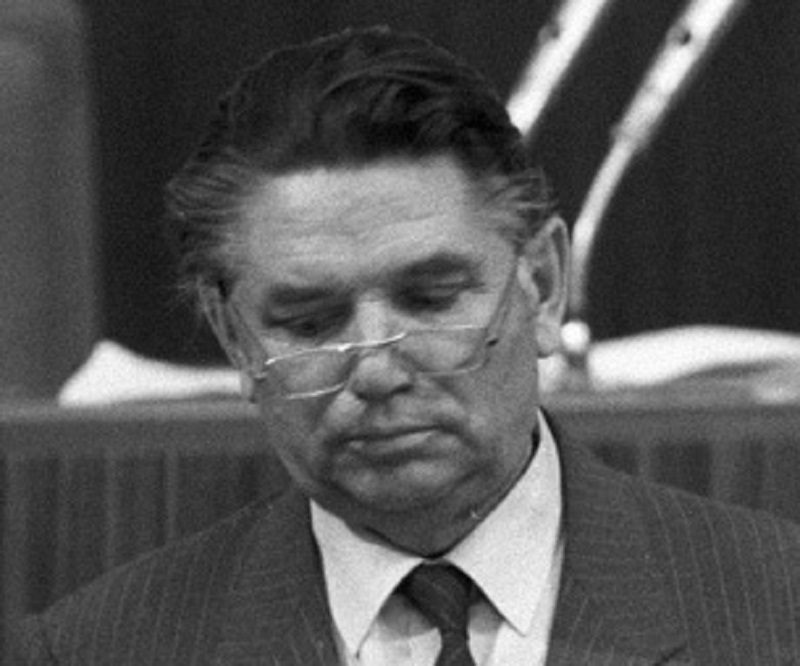 7. Alexander Subbotin
One of the more bizarre deaths on this list is that of a former top executive of Russian oil company Lukoil, the country's second-largest oil producer, Alexander Subbotin, who was found dead in a basement used for "Jamaican voodoo rituals" in a house in the town of Mytishchi near the Russian capital on May 8. Reports said the house belonged to a self-styled healer, Shaman Magua (real name Aleksei Pindurin) who practiced purification rites, who Subbotin was apparently visiting to receive a healing ritual for hangover symptoms.
The apparent hangover cure involved the venom of a poisonous toad which caused Subbotin, who was reportedly highly intoxicated when he showed up at the house, to go into cardiac arrest and die. Although this bizarre cause of death has been reported, many have cast doubt on this by suggesting that because he was a former top manager of Russian energy company Lukoil, who called for a quick end to the war between Russia and Ukraine, he was marked for assassination.
8. Yuri Voronov
Another apparent suicide of a businessman connected to the energy giant Gazprom is 61-year-old Yuri Voronov, who was found with a gunshot wound to the head floating in his swimming pool at his home in the ultra-wealthy Vyborgsky district of the Leningrad region on July 4. Voronov, who was the founder and general director of the Astra-Shipping transport and logistics company (who works closely with Gazprom) shot himself at point-blank range with a pistol being discovered nearby and casings at the bottom of the pool.
Voronov's wife had stated that he believed he was being swindled out of a lot of money by 'dishonorable' contractors and partners. Russian authorities have attributed his suicide to this dispute with his business partners but many believe this dispute could have compelled Voronov to publicly expose corruption, so he had to be taken out.
9. Ravil Maganov
Our final and most recent suspicious death is that of the chairman of the national oil company Lukoil, Ravil Maganov, and one that comes with a bit of a twist at the end. Maganov had been admitted to the Moscow Central Clinical Hospital after reportedly suffering a heart attack but on September 1, died after apparently falling from a sixth-floor window.
Many have speculated, as with the death of Alexander Subbotin, that he had been assassinated for his company's public condemnation of the invasion of Ukraine. Maganov was also an outspoken critic of Vladimir Putin. Although Russian news agencies are reporting that this was a suicide, many people close to Maganov say this is highly unlikely. Others suggested that he may have fallen from a balcony while smoking. Something that is fueling the suspicions is the fact that CCTV footage was not available because cameras had been "turned off for repairs."
And that twist at the end? It just so happens that on the day Maganov fell from that window, Putin had visited the hospital to pay his respects to Mikhail Gorbachev who had died at the hospital two days earlier.
Since we have been talking about controversial moments, let's also look into one of the most controversial American billionaires! Read all you never knew about Elon Musk here!