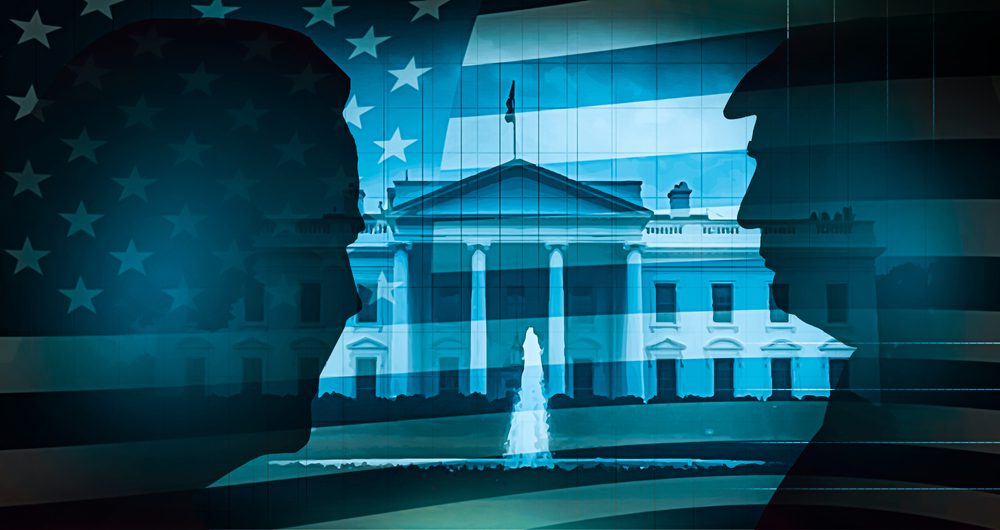 We have some news on the Biden vs. Trump hot topic! Learn more here!
With exactly one year out from the 2024 US election, Democratic President Joe Biden trails Republican frontrunner Donald Trump in states likely to choose the new chief of state.
A new string of polls show that, in five of the six most important battleground states, the current president stands to lose due to enormous doubts about this age and profound dissatisfaction over his way of dealing with the economy, as well as a host of other issues.
According to the survey conducted by the New York Times and Silena College, Biden trails Trump. But that's not all. There's also a grim picture for the current chief of state. Trump is now leading the field for his party's 2024 presidential nomination, seeking to win the electoral battlefield.
What many people thought was unthinkable is closer to becoming a reality. The idea that the GOP front-runner would boycott the first televised debate between cadnidates and then the following day turn himself to authorities over his fourth criminal indictment would have been unimaginable at any previous moment in history.
But here we are. An unprecedented presidential election unfolds under the shadow of the ex-chief of state's criminal peril—and his impressive strength in the Republican primary that, at least for the moment, allows him to disregard all the normal rules of campaigning. Today's reality: Biden trails Trump.