How much money does a president earn while they are in office? Did this question ever cross your mind? Probably a lot. But how much exactly? Well, we're right here to give you the answer.
Today, the salary of the president of the United States is $400,000, and the compensation of the vice president is $230,700 per year. But if you think this is the only way presidents make money, you need to know that things might be a little different.
Most politicians who spent time at the White House took advantage of this position and found many other ways to make revenue. Paid appearances on TV, book deals, consulting gigs- you name it – helped our former presidents make millions during their service.
Read on and find out how much money the former heads of state earned and what their methods were. Some of them might surprise you.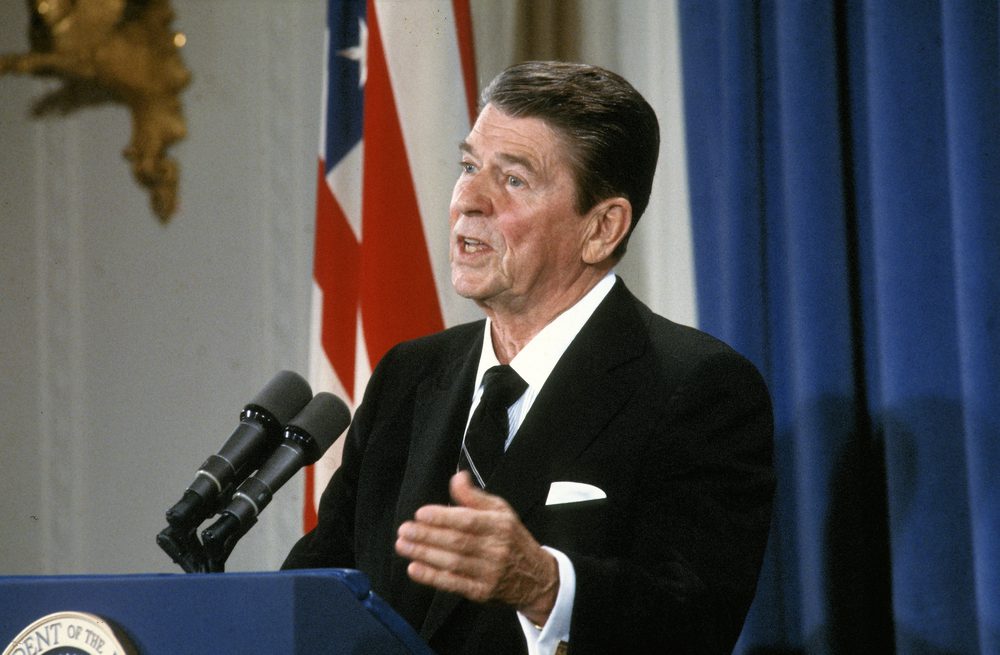 1. Ronald Reagan
He was the 40th USA President and served between 1981 and 1889. Reagan was a very committed conservative who was appreciated for his charisma and his leadership skills.
His journey is an extremely interesting one. At first, he was an actor in Hollywood, and then he became a politician. After this, he reshaped American politics as one of the most well-known presidents.
His acting career helped Reagan gain considerable wealth even before entering the White House. A report by American University states that he had a net worth of $10.6 million before he became president.
On November 11, 1983, Ronald Reagan delivered a speech to the Japanese Parliament. This speech was known from then on as the Diet, and Reagan was actually the first American president ever to address the Japanese, a generation after their nation was bombed.
The main theme of the speech was the elimination of nuclear weapons. The things he said drew ovations from his audience, and this became one of the most memorable speeches in history. But this is not all of it. Everything was sponsored by Fujisankei Communications Group, the main Japanese media conglomerate, and Ronald Reagan was paid $2 million for the speech.
Later, in 1989, he signed a $5 million deal with Simon & Schuster, one of the most important publishing houses in the world. He wrote two books, which are still popular today: "Speaking My Mind" and "An American Life." But this is not all; he also wrote two more books, "The Notes: Ronald Reagan's Private Collection of Stories and Wisdom" and "The Reagan Diaries," which were published by HarperCollins.
2. Joe Biden
Biden, the current president of our country and the 46th US President, is a real role model of resilience and determination. At the age of 29, in 1972, he became the youngest candidate to be elected as a senator. Following that, he served as the state of Delaware's attorney general and subsequently as vice president during Barack Obama's administration. Quite an impressive career, if you ask us.
He was vice president for eight years, from 2009 to 2017, and this helped him earn some money, more specifically $2.5 million. But this is closely related to his federal pension and his Delaware home.
Four years before becoming president, Biden earned $17.3 million, according to Forbes. In the first year, he and his wife made $11.1 million. Then, they earned $4.6 million in the second year, $1 million in the third year, and $630,000 in the fourth year, 2020. The majority of the revenue came from an $8 million deal. This deal revolved around three books about the Biden family. And then another $1.8 million came from book tour events, according to Forbes.
Another thing that helped Biden get some money was the speaking fees he received for different public appearances. Two years after his turn as vice president ended, Biden had 19 separate agreements that helped him earn $2.4 million. All of them were speaking fees, and he received an average of $126,000 per speech.
Did you know that Joe Biden was also an Ivy League professor? Biden was designated the Benjamin Franklin Presidential Practice Professor. This all happened in 2017 at the University of Pennsylvania, where Biden had to direct the Penn Biden Center for Diplomacy and Global Engagement. All of this earned him $775,000, according to Forbes.
3. George W. Bush
The Bush family has a history of playing a big part in American politics. After George H. W. Bush, his son George W. Bush followed in his father's footsteps, becoming the 43rd President of the United States. He was in the office from 2001 to 2009 and was there during the September 11, 2001, terrorist attacks.
When he became president, George W. Bush had a net worth of $20 million. But after he left office, he managed to double that. Bush retired to Texas and took up painting, but this is not his main source of income.
He made a lot of money from speeches. For many, Bush was the no. 1 man they would call to have a speech, and he was paid anywhere between $100,000 and $175,000 per speech. This helped him earn millions of dollars in the years following his departure from the White House.
Other than this, books were a great source of income. He is the author of four books: "Out of Many, One: Portraits of America's Immigrants", "41: A Portrait of My Father", "Decision Points", and "Portraits of Courage: A Commander in Chief's Tribute to America's Warriors".
As you would expect, all of them were best sellers, which means they brought Bush a lot of money. The deal for his first book alone, "Decision Points," in 2010 was $7 million.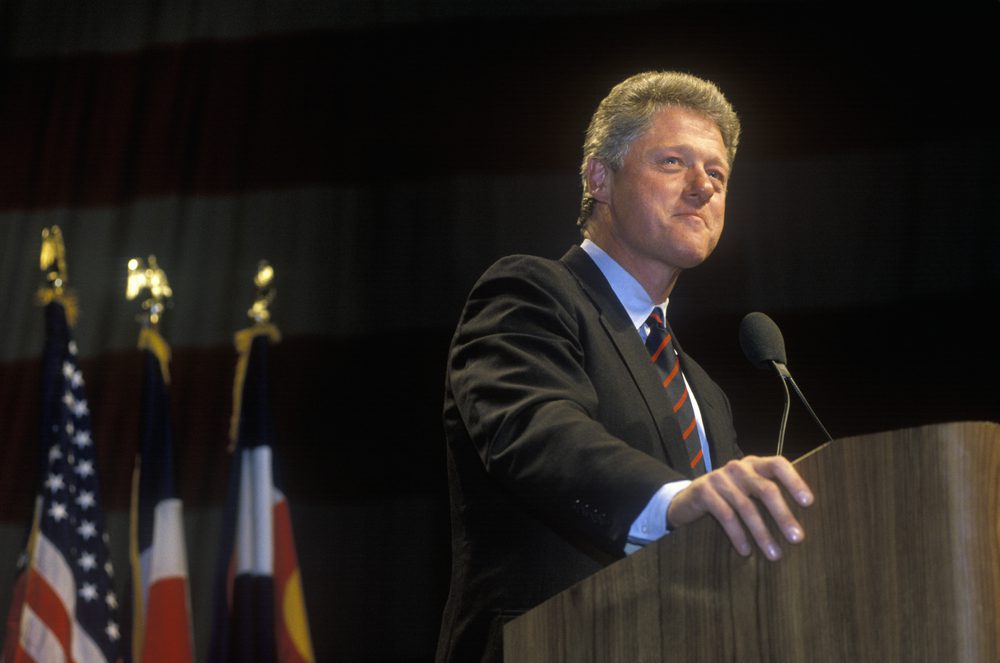 4. Bill Clinton
Our 42nd president took office at the end of the Cold War, making him the first president of the baby boomer generation. He was president between 1993 and 2001. If we look at his net worth, we can notice that he entered the office with just $1.2 million.
The New York Times reports that Bill and Hillary Clinton owed more than $5 million in legal fees and needed an acquaintance to personally arrange the loan on the $1.7 million property in New York, where they planned to live after leaving the White House.
But we are sure the loan has been paid. Forbes published an article in 2016 about how the Clintons earned $240 million after the presidency of Bill Clinton ended. But how did they manage to get all of the money?
First of all, a big part of their income came from public speeches. Bill Clinton and his wife, Hilary Clinton, made 729 speeches from 2001 to 2015, and they earned $210,795 per speech. Do the math, and you will get more than $153 million just from these speeches.
He also wrote two books: his autobiography, "My Life," and one more book called "Giving." If we sum up the earnings of these two books, we get a total of $29.6 million.
More than that, after he ended his presidency, Clinton began a partnership with Ronald Burkle, a wealthy investor. In this way, he offered advice and consulting work for Burkle's business. Reports from the New York Times tell us that Clinton earned more than $14 million from all of this consulting work at Burkle's Yucaipa Companies.
If you want to find out more about the politicians in our country, you can also read: 8 Political Deaths America Still Can't Get Over