Did you know about these elected officials? 
It is an unfortunate and always tragic fact of American political history that attacks on elected officials are not a new phenomenon, gaining more and more mainstream acceptance. This is by no means a purely right-wing issue as many crazed supporters on the left have taken their anger and subsequent actions to such a level that regardless of your political affiliation, it should leave you in utter disgust.
The assault on U.S. businessman Paul Pelosi and the potential assassination attempt on U.S. House of Representatives Speaker Nancy Pelosi in their San Francisco home is a stark and brutal reminder of the laundry list of such incidents that even the best washing powder could not wash away the stain it has left of the body politics of the United States.
Let's remember the previous attempts to either injure or kill political figures who were elected to serve their country, not die for it.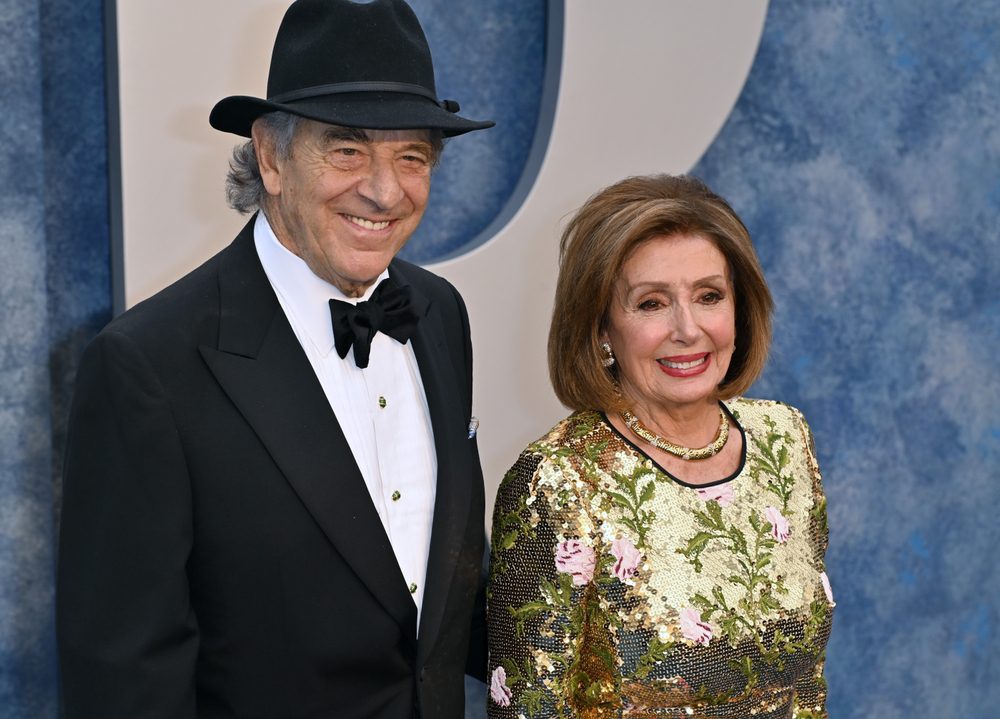 1. Paul Pelosi
This is of course a still developing story, but here's what we know so far. In the early morning of Oct. 28, 2022, House of Representatives Speaker Nancy Pelosi's 82-year-old husband Paul was attacked after a man broke into their San Francisco home wielding a hammer with which he struck the businessman who owns and operates Financial Leasing Services, Inc, in the head, fracturing his skull and hospitalizing him.
Thankfully he is currently recovering in hospital after having surgery to repair a skull fracture and several injuries to his right arm and hands sustained in the altercation. His attacker, who has now been named as David DePape, 42, grew up in Powell River, British Columbia, and according to relatives, left Canada about 20 years ago to end up in California.
The US attorney's office and San Francisco district attorney announced that the suspect has now been charged with crimes like assault, attempted murder, and attempted kidnapping. The attempted kidnapping alone carries a maximum of 20 years in prison. Thankfully, Mr. Pelosi should make a full recovery, although it is likely to be a lengthy one.
While many US politicians were quick to condemn this senseless attack, some on the right have decided in their infinite and compassionate wisdom, to go in the opposite direction. That being, straight into the sewer. Most notably, the son of former president Donald Trump Jnr posted a picture on social media of a hammer and a pair of underwear with the caption "Got my Paul Pelosi Halloween costume ready."
This was in response to right-wing conspiracy theories and Qanon supporters suggesting before any real evidence had been put forward of what transpired, that this was the result of some gay lover's tiff. Another reminder of how Trump's Snr's rhetoric did indeed 'drain the swamp' and replaced it with a cesspool of division, hatred, and lies so egregious that if they came out of your own child's mouth, you'd be seeking serious psychological attention.
2. Steve Scalise
The then House of Representatives Minority Whip and representative for Louisiana's 1st congressional district, Steve Scalise, was attending a practice session for the annual Congressional Baseball Game for Charity in Alexandria, Virginia, on June 14, 2017, when several shots rang out. Armed with a Century Arms International SKS semiautomatic rifle and a 9mm Smith & Wesson handgun, the 66-year-old left-wing political activist from Belleville, Illinois, James Hodgkinson, fired off 60 rounds into the unsuspecting elected officials.
Scalise, who was shot in the hip and suffered from critical wounds was one of six people injured in the senseless attack. Hodgkinson, who was virulently anti-Republican and anti-Trump, engaged in a ten-minute shootout with officers from the Capitol and Alexandria Police before being struck in the chest and hip. He was immediately taken to the hospital and would later die from his injuries.
3. Gabby Giffords
Scalise was the first Congress member to have been shot since the tragic events that took place on January 8, 2011, when U.S. Representative Gabby Giffords and others were wounded. Giffords was hosting a constituent meeting in the parking lot of a Safeway store in Casas Adobes, Arizona, in the Tucson metropolitan area, when an individual approached her and shot through the head at point-blank range.
The perpetrator, Jared Loughner, a 22-year-old Tucson man who it was later discovered was fixated on Giffords, then opened fire on the crowd killing six people and injuring thirteen before he was subdued and arrested at the scene. Among the dead were federal District Court Chief Judge John Roll, Gabe Zimmerman, one of Giffords's staffers, and 9-year-old Christina-Taylor Green. Giffords has since recovered much of her motor skills, while Loughner was sentenced to life imprisonment.
4. Eric Swalwell
Thankfully this incident involving the U.S. representative for California's 15th congressional district Eric Swalwell was stopped at the verbal threat stage, but it is again a stark reminder of how these events begin. According to the Justice Department, Joshua Hall, 22, of Mechanicsburg, Pennsylvania, admitted to calling Swalwell's West Coast office from Yonkers on August 29, 2022, threatening violence on the Congressman, claiming he had 'several AR-15s.'
Hall, who could face up to five years in prison for the charge of making interstate communications with a threat to injure, was already facing serious charges. He pleaded guilty to wire fraud as he was caught trying to pretend to be a member of the Trump family on social media to raise money for a non-existent political organization. Funds he would pocket himself. That charge could see him face a maximum sentence of 20 years in jail.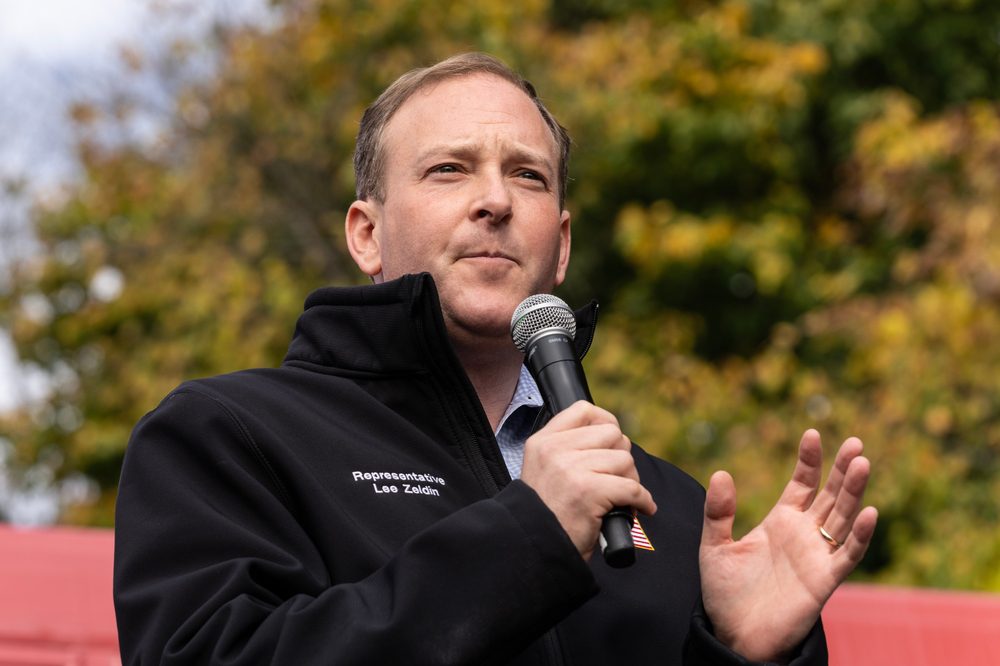 5. Lee Zeldin
On July 21, 2022, Republican U.S. Representative Lee Zeldin, a New York gubernatorial candidate, was giving a campaign speech at an event in Perinton, New York, when a man climbed on stage and attempted to stab him with a pointed plastic key chain intended to be used for self-defense. Thankfully for Mr. Zeldin, Joe Chenelly, the national director of American Veterans (AMVETS), intervened and stopped the attack.
The perpetrator was later named as David Jakubonis, 43, of Fairport, New York. The Army veteran, who was a Bronze Star recipient for his service in Iraq, was hit with a federal charge for attacking a sitting congressman. Jakubonis later said that he had been drinking on that specific day and "did not know who" Zeldin was. He is currently been placed on home detention with GPS monitoring after his release from the alcohol treatment program pending trial.
6. Tom Daschle & Patrick Leahy
Over several weeks after September 18, 2001, letters with spores were sent to several news media offices and the offices of then-United States senator from South Dakota Tom Daschle and then-United States senator from Vermont Patrick Leahy in what would be known as the 2001 anthrax attacks, also known as Amerithrax.
Although both Daschle and Leahy were unharmed, the same could not be said for the 17 people injured or Bob Stevens, Thomas Morris Jr., Joseph Curseen, Kathy Nguyen, or Ottilie Lundgren, who would all tragically died over the next two months after inhaling the anthrax spores. The initial investigation was focused on bioweapons expert Steven Hatfill, who was eventually exonerated, before the FBI turned their attention to Bruce Edwards Ivins, a scientist at the government's biodefense labs at Fort Detrick in Frederick, Maryland.
Ivins would commit suicide on July 29, 2008, of an overdose of acetaminophen after learning that charges were likely to be brought against him. The FBI contended that Ivins motivation for the attack was due to him dedicating 20 years of his life to an anthrax vaccine program, and when that program began to fail, he decided to perpetrate the attack to rejuvenate it by bringing the need for a vaccine back to prominence. Which is exactly what happened.
However, despite the FBI naming him as the likely culprit and releasing a 92-page summary of evidence against him, many people, including senior microbiologists, challenged these conclusions. To this day, no formal charges whatsoever were ever filed against Ivins for the crime.
7. The Whole of Congress
The events of January 6, 2021, will live long in the memory of the American people and the wider world at large. Following then-U.S. President Donald Trump's defeat in the US 2020 elections, a crowd gathered to hear Trump declaring that he would "never concede" the election and demanding that his vice president Mike Pence overturn the election results, something outside Pence's constitutional power.
Although Trump did not overtly call on his supporters to use violence or enter the Capitol, many consider his inflammatory rhetoric to be the lighting of the touch paper that would result in a mob of his supporters attacking the Capitol Building, leaving American democracy in flames. With the mob actively searching for U.S. House of Representatives Speaker Nancy Pelosi and other Democratic legislators with the intention of what can only be assumed as doing them direct harm, thankfully no members of Congress would feel their rage and wrath.
Vice President Mike Pence also has to be whisked away as the mob erected a gallows west of the Capitol building and began chanting 'Hang Mike Pence. No members of Congress were injured and killed, however, many people were injured, including 138 police officers and five people died either shortly before, during, or following the event.
Since the events of that day, at least 928 people have been charged in the Capitol insurrection so far. Many members of the Republican party continue to claim the 'Big Lie' that the 2020 presidential election was stolen and that Biden is an illegitimate president despite numerous court cases being thrown out and no evidence surfacing that this is the case. It has also come to light recently that Trump both knew and admitted that his claims of voter fraud were false, even though he continues to claim otherwise, as he continues to peddle these baseless conspiracy theories on his social media site Truth Social.
Whatever side of the political aisle you sit on, the events of that day, and the subsequent threats of violence against politicians who refuse to believe that the election was stolen, are a clear threat to the future of Democracy in the United States. With the midterms just around the corner and the political divide as fractious and dangerous, as it has ever been in modern American politics, we will soon see just how broken these so-called 'United' States have become.
Check out: Presidents' Secrets: 8 Politicians Who Lived Wild Lives Before the White House.