The idea of a dynastic power structure in US politics is something most Americans would see as tantamount to having an American royal family, the Founding Fathers certainly seemed to think so.
They wholeheartedly rejected the idea that power should come from one's blood and not the ballot box, clearly stating in the Constitution that "no title of nobility shall be granted by the United States."
One such dynasty, the Kennedys, went to great lengths to distance themselves from the idea of the political family by instead suggesting their New England clan was a sort of idyllic Arthurian Camelot instead of a lineage that rose to power based on the clout of their name alone.
No sooner was the Declaration of Independence signed than the family business of American politics reared its head, with more than 16% of congressional seats being filled by men whose relatives had sat there before them in the year 1848 alone.
Little has changed in the 21st century, as a study conducted in 2006 would highlight. It revealed that members of Congress who serve more than one term have a 40% chance of having a member of their family also gain a Congressional seat at some point in the future.
The age of nepotism is something that has not been consigned to the pages of history, as dynastic political families still wield an incredible amount of power and influence in today's politics. So, here we look at the families who have gripped the reigns of power in American history and steered the country in the direction that best benefits them and their ilk.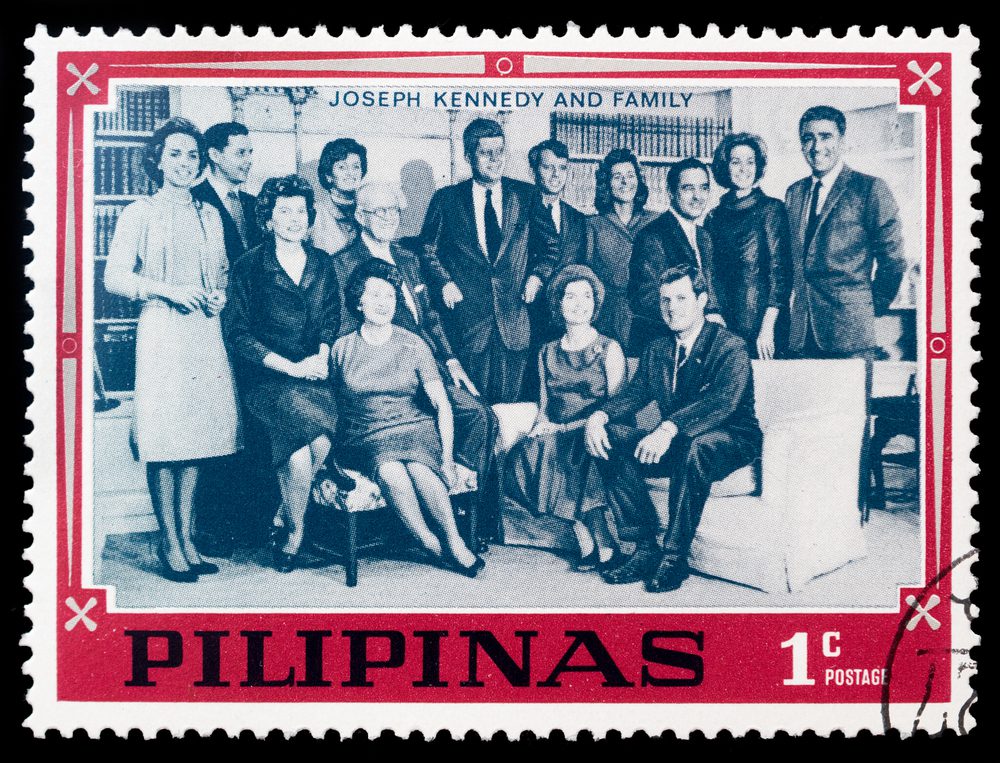 The Kennedy Family
As I have already mentioned, let's start with arguably the most famous political dynasty in American history, the Kennedys, whose patriarch Joseph P. Kennedy, having already been deeply submerged in political waters himself, would lay the foundation stone of what he hoped would be a political dynasty to rival all that had come before it.
It's important to remind ourselves that John F. Kennedy was not the son who was earmarked for greatness by his father; it was his oldest son, Joe Jr., who seniors saw as destined to become the commander and chief. His plans to bankroll his eldest progeny's rise to the highest office in the land were to go down in flames, quite literally.
Joe Jr. had been a delegate to the 1940 Democratic National Convention, the one that resulted in the nomination of Franklin D. Roosevelt for an unprecedented third term as president, and had planned to run for a seat in the United States House of Representatives after he had completed his military service.
Sadly for all concerned, especially Joe Snr., this was not to be, as while flying a converted B-24 Liberator on a mission to destroy a massive underground military complex called the Fortress of Mimoyecques, the Torpex explosive they were carrying exploded prematurely over the English Channel due to an electrical fault, killing Kennedy and his co-pilot on August 12, 1944.
With the death of his eldest son, Joe Sr. turned his sights towards his next-oldest son, John. With the help of the fortune, he had amassed it as a stock market and commodity investor, a real estate investor, and, some would argue, a bootlegger with the Mafia.
With the help of that vast fortune, his youngest son Edward would gain a Massachusetts Senate seat, Robert would rise to the office of U.S. Attorney General, and of course, JFK would attain the highest office his big brother was born to sit in.
Those political ambitions would also tragically end for more of Joe Kennedy's children, as both John and Robert died at the hands of an assassin, or assassins if you believe the countless conspiracy theories.
Edward Kennedy would continue the legacy of trying to get the top job when he challenged Jimmy Carter for the Democratic ticket in 1980 but would fail in his endeavor. Instead of spending the rest of his career in the U.S. Senate, 1962–2009, as an influential and respected legislator.
When Edward Kennedy's son, Patrick, stepped down as a U.S. Representative from Rhode Island, it was the end of an era, as for the first time since 1947, no Kennedy was working in the U.S. Capitol.
If you want to learn more about this family, this book might be a good start.
The Roosevelt Family
Although the idea of a political dynasty conjures up an image of the political torch being passed from father to son to grandson, the Roosevelts' history of governance cuts a more meandering path through the landscape of American politics.
The progeny of a mid-17th-century Dutch immigrant to New Amsterdam, the seed from which all others would grow, would truly begin in 1900 when Theodore 'Teddy' Roosevelt was appointed William McKinley's vice president.
Theodore had already made a name for himself on the political scene, first becoming the leader of the reform faction of Republicans in New York's state legislature before being appointed as the Assistant Secretary of the Navy under President William McKinley.
He would resign his position just a year later and take up the reigns as the leader of the 1st United States Volunteer Cavalry, otherwise known as the Rough Riders. It would be on the battlefields of the Spanish-American War where his name would be cemented as a war hero, and his return to politics as governor of New York in 1898 would see him on his path to standing atop the political mountain; however, it wouldn't be the blood on the field that saw him get there, but his predecessors.
When then-Vice President Garret Hobart died due to a serious heart condition in 1899, Roosevelt replaced him as VP. Little did he know that just over one year later, McKinley would also die, but this time at the barrel of an assassin's gun, the anarchist Leon Czolgosz, regarding McKinley's symbol of oppression.
Roosevelt would ascend to the office of president at just 42; he still remains the youngest man to hold the office.
After completing his second term, he would be succeeded by his close friend William Howard Taft, but he would soon become frustrated with his brand of conservatism and try to step back into the political arena once more by trying to run for president again in 1912, but he would fail.
While in office as president, his niece Eleanor would, in 1905, marry his fifth cousin, Franklin D. Roosevelt.
FDR would take office during the Great Depression, the worst economic crisis in American history, but this event would only strengthen his resolve to make sweeping changes to federal legislation by implementing several programs designed to produce relief, recovery, and reform.
Such was his popularity that he would become the only president to return to office three more times. Not long into his fourth term and having helped stand up against fascism and the rise of imperial Japan, FDR would pass away on April 12, 1945, aged just 63, a few months before the Allies would be victorious.
Although Theodore Roosevelt's face is immortalized in stone on Mount Rushmore, many would argue that FDR set in stone the foundations of modern America.
After the passing of FDR, many believed that another Roosevelt would step into the breach: his first lady, Eleanor. Although she would decline the Democratic nomination for Senate, she did much to change America herself by advocating for expanded roles for women in the workplace, civil rights for African and Asian Americans, and support for World War II refugees.
She would also reshape the role of the First Lady in American politics with her outspokenness and public announcements and appearances. FDR's predecessor, Harry Truman, would call her the "First Lady of the World", and she would remaine active in politics following her husband's passing for the remaining 17 years of her life.
Two of the couple's sons, James and Frank, would try and keep the family in the political spotlight by being successfully elected to Congress, representing California and New York, respectively, however, their political aspirations would never progress higher than the House of Representatives.
The Rockefeller Family
Regarded as one of the richest and most powerful families in the world, the Rockefellers would make the fortune that would bankroll the political aspirations of future family members during the late 19th and early 20th centuries, primarily through their early dominance and subsequent monopolization of the petroleum industry with their company Standard Oil, founded by brothers John D. and William Rockefeller.
Although William would go on to establish the National City Bank of New York (which would become Citigroup), it was his elder brother John D. Rockefeller who would end up with the title of 'the wealthiest American of all time'.
Unlike our previous patriarchs, John D. had no political aspirations for either himself or his only son (his other four children were girls), John D. Jr., but preferred to use his power, influence, and wealth behind the scenes.
Despite John D. Jr. not being considered a political power player but more of a financier and philanthropist, his marriage to Abigail Aldrich, the daughter of the powerful Rhode Island senator and leader of the Republican Party in the Senate, Nelson W. Aldrich, was seen by many as exactly that, a power play and the perfect marriage of capitalism and politics.
It would be the third branch of the Rockefeller family tree that would finally enter stage left in the theater of American politics: John D. Jr. and Abby's second son, Nelson Rockefeller. Nelson would catch the political bug when he worked with the Creole Petroleum Corporation, a Venezuelan subsidiary of the family business.
This led to a deep love of Latin America and would spur him to approach then-president Franklin D. Roosevelt with his concerns over the Nazis' increasing influence in Latin America. In 1940, Roosevelt would create the position of Coordinator of Inter-American Affairs (CIAA) so that Nelson could improve U.S. Latin-American relations.
This first step into politics would see Nelson hold many political positions, such as Assistant Secretary of State for American Republic Affairs, Chairman of the International Development Advisory Board, and Special Assistant to the President for Foreign Affairs, before resigning from federal politics in 1956 to concentrate on New York State and national politics.
By 1959, with a characteristically well-funded campaign, he was elected Republican governor of New York, winning by an overwhelming majority of over 570,000 votes. Despite his obvious wealth, influence, and bids in 1960, 1964, and 1968, he would never attain the position he truly wanted, the office of President of the United States.
In the aftermath of the Watergate scandal and the subsequent resignation of Richard Nixon, the newly appointed Gerald Ford would select Nelson as his vice president.
Unfortunately for Nelson, after Ford was nominated at the 1976 Republican National Convention, many prominent conservative Republicans stated they would only lend their support if Ford chose another running mate. Seeing the writing on the wall, Nelson withdrew and would concentrate on his philanthropy instead.
The last of the Rockefeller clan to hold public office would be the great-grandson of John D. Rockefeller, Jay Rockefeller, who would serve two terms as governor of West Virginia before being elected to the U.S. Senate.
By 2012, he had been reelected four times, and just two years later, he would not seek reelection. The final political player in the Rockefeller dynasty had the distinction of being the only member who held office as a Democrat in a predominately Republican family.
The Taft Family
One of the only patriarchs to not have amassed his fortune and position through arguably questionable means, by all accounts Alphonso Taft actually served his country with distinction, integrity, and character.
After forming a law firm with Thomas Marshall Key and William M. Dickson in April 1854, he would, two years later, make an unsuccessful bid for the House of Representatives.
He would eventually find political success when the then Secretary of War under President Ulysses S. Grant, William W. Belknap, resigned after it was revealed he received profit money from the Fort Sill Indian tradership, and Taft was to be his replacement.
Taft's appointment would be well received by both the press and the public, as he would do much to restore the War Department's reputation by reversing unpopular policies and reducing military expenditures.
However, when Grant appointed Taft as U.S. Attorney General, he would really cement his reputation as a progressive leader when he strongly advocated that African Americans must not be denied the right to vote through intimidation and violence, highlighting the many atrocities committed against blacks in the South.
In 1879, he would unsuccessfully run for governor of Ohio and never sought to put his hat into any presidential race, that would be for the next generation of the Taft family.
Alphonso's son, William Howard Taft, would follow in the early steps of his father by becoming a lawyer, but his rise would be much more monumental. Still, in his early twenties, he would be appointed as a judge.
Not long after, he would be named Solicitor General and a judge of the Sixth Circuit Court of Appeals.
His rise would continue as successive presidents would appoint him to prominent positions; President McKinley made him civilian governor of the Philippines, and his successor, Theodore Roosevelt, appointed him Secretary of War with an eye on grooming him as his successor.
And indeed, he did succeed Roosevelt, although reluctantly, by easily defeating William Jennings Bryan for the presidency.
He would later describe his 1908 run for the presidency as "one of the most uncomfortable four months of my life". It wouldn't get much better in office, his relationship with Roosevelt would soon sour as the two men found themselves on opposite sides of the Republican political spectrum.
When running for re-election against Woodrow Wilson in 1912, the schism created within the Republican Party and the fact that Roosevelt was now running as a third-party candidate would spell defeat for Taft.
He would be appointed the tenth Chief Justice of the United States in 1921 by President Warren G. Harding and would hold that position until a month before his death on March 30, 1930. He remains the only man to have held both the offices of president and chief justice.
His son, Robert A. Taft, did not share his father's reluctance to attain the highest office and actively pursued the Republican nomination for president on three separate occasions but would be unsuccessful each time.
He did serve in both the Ohio House of Representatives and the Ohio Senate and had a brief stint as the Senate Majority Leader in 1953, but he would sadly die of pancreatic cancer later that year.
Despite never reaching the Oval Office, he was named one of America's five greatest senators by a 1957 Senate committee. His son would be the next Taft to take up the political mantle.
Robert Taft Jr. would also serve as a Republican Congressman for Ohio between 1963 and 1965, and then again between 1967 and 1971, before becoming a senator after he finished his second congressional term in 1971.
Despite the integrity shown by the last three generations of the Tafts, the great-grandson of William Howard and son of Robert Taft Jr., Ohio Governor Bob Taft, would somewhat tarnish the family name and legacy.
In 2005, criminal charges were brought against him for failing to report gifts and paid outings he received, making him the first Ohio governor to be charged with a crime while in office.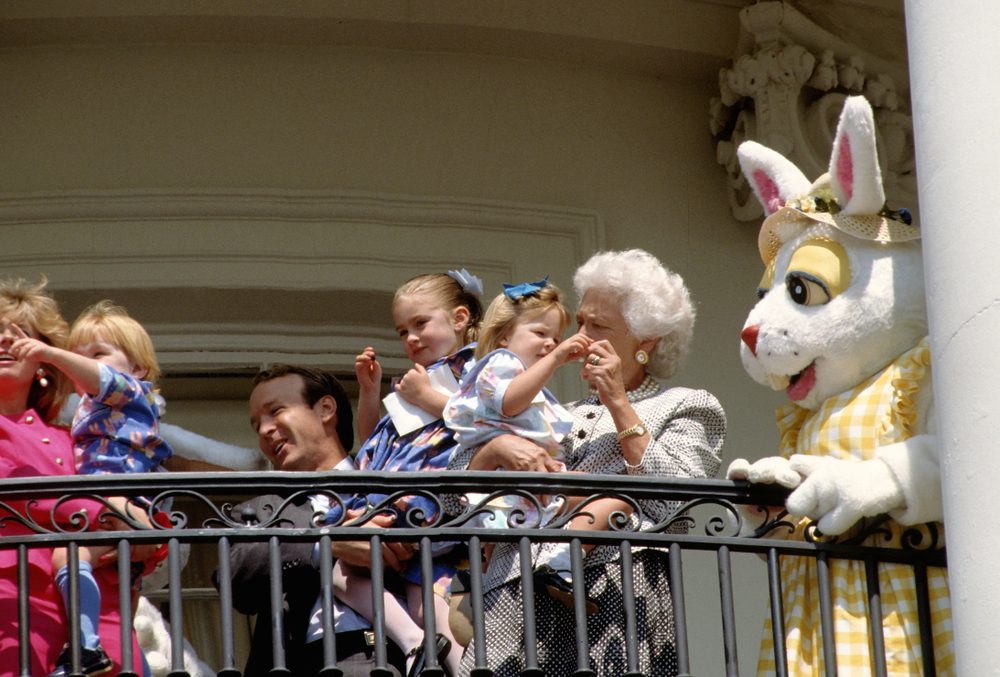 The Bush Family
While certainly not mentioned with the same reverent tone as the Kennedys, the Bushes can undoubtedly be seen as the other family in American politics that has wielded an equal amount of power and influence in the 20th century, if not arguably more.
Much like Joseph Kennedy Sr., the patriarch of the Bush family, Prescott Bush, had similarly grand ambitions for his offspring and shared the same rather questionable rise to power as his Kennedy counterpart.
Before being voted in as the senator representing Connecticut in 1952, Prescott had made his money first as a partner of Brown Brothers Harriman & Co., one of the oldest and largest banks in the United States, before becoming one of the seven founding directors of the Union Banking Corporation.
This is where the questionable nature of how he made his money would come into play, if some researchers and historians are to be believed.
The bank had strong ties to German steel magnate Fritz Thyssen, a man who did not hide his association with and admiration for Hitler and the Nazis.
In July 1942, Bush's Union Bank was suspected of holding gold on behalf of Nazi leaders, and by October of that same year, the bank was seized and its assets were held under the Trading with the Enemy Act. Although documents proved that Bush had been heavily involved in business deals with Thyssen, the extent of his involvement with the Nazis was never fully proven.
Prescott's son, George H.W. Bush, would be cut from the same ambitious cloth as his father; however, it wouldn't be in banking but oil where he would make his fortune, starting his career as an oil field equipment salesman for Dresser Industries.
In the same year that his father was elected to represent Connecticut, Bush Jr. would volunteer and campaign for Republican candidate Dwight D. Eisenhower in his ultimately successful bid to become the 34th president of the United States.
By 1953, he had co-founded the Zapata Petroleum Corporation and was named president of the subsidiary Zapata Offshore Company just a year later.
He would soon follow in his father's political footsteps when he would run for and win a seat in the United States House of Representatives in Texas's 7th congressional district in 1966, despite initially trailing in the polls.
By 1968, while most Republicans were lending their support to the rising star of Ronald Reagan, Bush would support the eventual winner, Richard Nixon. This move would pay considerable dividends when, in 1971, with the support of now-President Nixon and after failing to get a seat in the Senate, he would be appointed as U.S. Ambassador to the United Nations.
In January 1976, Bush would enhance his reputation and secure a base of power and influence when President Ford appointed him director of the CIA. After the fiascos of both the Watergate scandal and the Vietnam War, Bush helped restore some of the agency's morale and public reputation.
When Reagan became president in 1980, Bush's popularity with Republicans made him the only choice Reagan could make as his vice president. At the end of the two Reagan terms, Bush would again emerge as the only candidate for the 1988 presidential elections and would subsequently win, but not be able to parlay that support into a second term.
Finally, enter Prescott's grandsons, George W. and Jeb, both of whom had made a name for themselves by becoming governors of Texas and Florida, respectively. When George W. Bush secured his place as the 43rd president of the United States, the Bush family legacy would be assured.
When George W. Bush's tenure was completed in 2008, he and his father had occupied the first or second most powerful positions in the U.S. government for 20 out of the previous 28 years. His brother Jeb would try to continue the Bush dominance of the US political landscape in 2016 but would fall at the first hurdle.
You should also read: Nancy Pelosi: 5 Cold Hard Facts About Her You NEED to Know