Will Trump have a chance at the elections?
Former president Donald Trump has hardly gained a reputation for honesty. The Washington Post Fact Checker team estimated that while in office he made 30,573 false or misleading claims over 4 years, but then, The Donald has been a man of his word when he stood behind the podium and announced his third-straight presidential bid.
The 45th president of the United States eyes being the 47th, believing that his winning strategy and his path to victory is to approach the election in 2024 in the same way he did in 2016 when he descended that golden escalator. Once again claiming to be a political outsider who will shake up the political establishment on the left and right, as both sides of the aisle now largely view him as a danger to democracy.
The catastrophic results for the Republican party in the mid-terms certainly show that the electorate largely agrees with that assessment of Trump and his losing acolytes. So while Trump might think he has enough momentum and supporters to carry him back to the White House in 2024, some things are going to make it harder for that to be a reality again for Mr. Trump. Here we'll look at 6 ways Trump could find his race being an uphill one.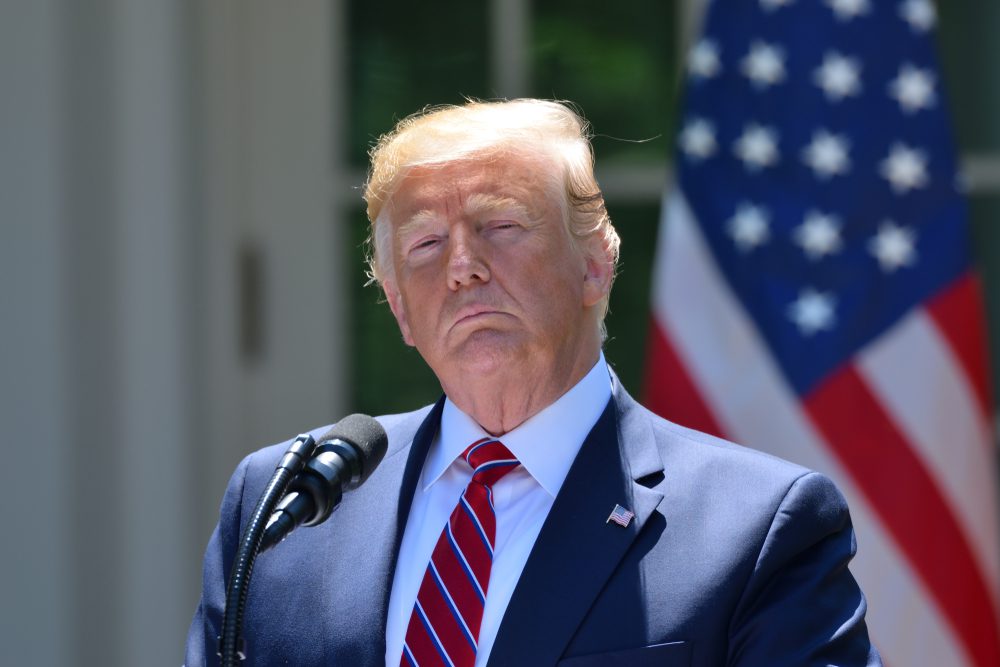 1. He Has a Record Now
Although Trump has switched parties over the years like he was speed dating, and he has alluded to the fact he wants to run for political office a few times in the past four decades when he descended that golden escalator he was truly a political outsider. A political blank slate that many disenfranchised voters could pin their hopes and dreams to. A bravado-filled businessman savvy in the art of the deal.
The problem now for Trump is that he had four years in office and that didn't see him pass any substantial legislation that would help the American people. His most notable policy achievements during his four years in office were tax cuts and criminal justice reform but when he goes out campaigning, his opponents are sure to remind the electorate of his many policy failures.
Republicans are not likely to forgive and forget his failure to repeal Democratic healthcare reforms any time soon. His repeated promises of infrastructure investment that never materialized is another Trump failure from a Republican perspective. Democrats need only point to his mishandling of the coronavirus pandemic as proof positive that he is just not up for the job. And while Mr. Trump can stand on stage and announce all of his many accomplishments, after the mid-term debacle, fewer people are listening.
2. His Role on January 6
Many voters will still believe the former president might retake the White House but many of his supporters and even independent voters are turning away in disgust over his repeated claims that the 2020 election was rigged. The fact that this rhetoric caused the horrifying events of January 6 will be lost on a few voters.
The image of Trump supporters waving Trump banners as they attacked Capitol police, and smashed their way into the Capitol, threatening the lives of elected officials and temporarily halting the peaceful transition of power is one that has been seared into the American psyche. All but Trump loyalists will remember that day when they go to the polling booth in 2024 and cast their votes accordingly.
The disastrous results for Trump-backed Republican candidates and the Republican party in general during the mid-terms have given them a taste of the electoral collapse they are likely to face if they once again hitch their wagon to a man who has repeatedly lost elections in the last few years. The poor showing for Republicans across the country is perhaps the best indication that Republican voters value Democracy over the lies and the political violence we have seen recently.
3. Legal Troubles
You don't have to be a rocket scientist to work out the reason for Trump announcing another presidential bid two full years before the race, despite many in his party desperately urging him not to. Many have argued that this strategy is merely a ploy to shield him from the multiple criminal and civil investigations he is currently facing and reframe this as another political witchhunt that is trying to stop him from being the greatest president there ever was. Again.
Unfortunately for Trump, he can frame this any way he wants, but his legal exposure is very real and potentially catastrophic for him both personally and politically. It begs the question, how will he be able to run a two-year presidential campaign while simultaneously fighting a criminal election-tampering inquiry in Georgia, a lawsuit shockingly involving a sexual assault allegation, and a civil fraud case targeting his business empire in New York?
If that wasn't bad enough for Trump, his family, and his businesses, he still has to face the ongoing federal probes into his role in the Capitol Building attack on January 6, and his mishandling of sensitive and top secret government documents. All of the above cases could morph into a full-blown trial at any moment with the results either being financially disastrous for Trump or possibly ending in actual jail time for the former president.
4. A Tougher Opponent
When the Republican presidential contest began eight years ago, the rookie politician Donald Trump faced off against Jeb Bush, a Florida governor who was not only from one of the most powerful political dynasties in modern American history but appeared to be the clear favorite to secure the nomination. However, it turned out that the dog didn't have much bite, and Trump swept him aside with ease.
His 2024 bid for the White House will again see him face off against a Florida governor, but this time he faces a much more formidable opponent in Ron DeSantis. A man who doesn't need a famous last name and a massive campaign war chest as he has already shown how electable he is.
Mr. DeSantis' overwhelming re-election victory in the mid-terms has clearly shown that he is in line with the core Republican party values and the electorate in Florida just rewarded him for that. Will he take the next step and put himself up against Trump? He may be a rising star in the Republican party with many hitching their wagon to him and ditching Trump, but Ron DeSantis is yet to prove he can repeat that success on a national stage.
Regardless of how he might fair against Trump to secure the Republican nomination for president, Ron DeSantis is the toughest opponent the former president has faced to date and the only one likely to steal his thunder.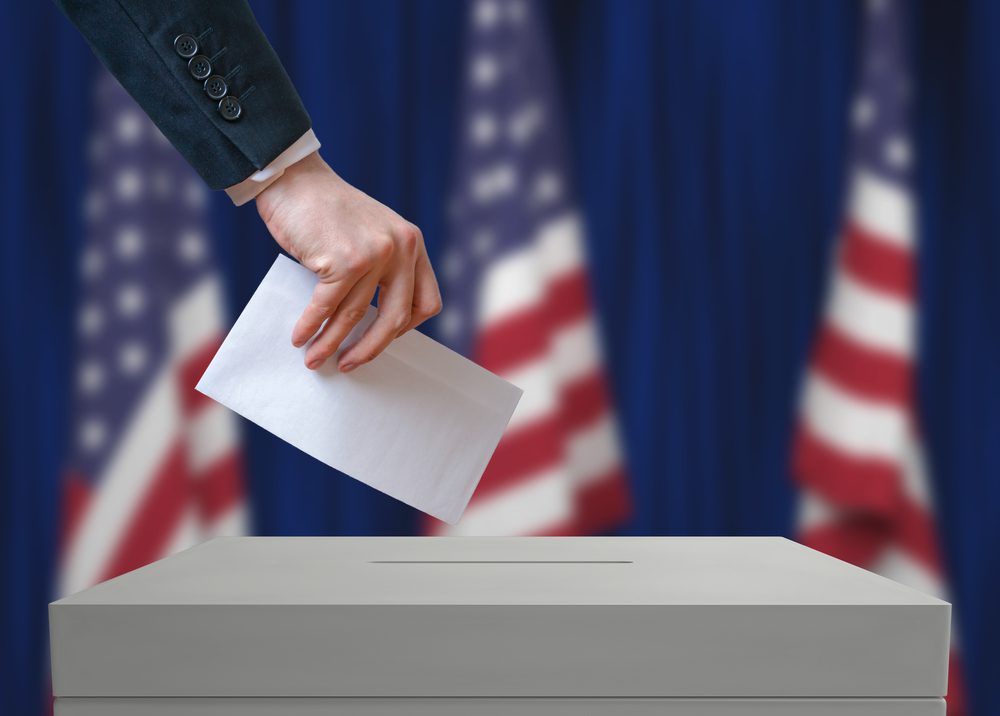 5. Popularity
The rise in popularity of Mr. Trump and his bombastic rhetoric peaked when he secured the presidency in 2016. Up against an equally unpopular opponent in Hilary Clinton, many voters could just not bring themselves to send her to the White House so instead cast their vote for the unknown political entity that Trump was at that time.
In the previous six years that he has walked on the political stage, Trump has managed to hold on to a core of (arguably fanatical) supporters. However, for many voters, and even members of his party, his post-presidency behavior has put many people off and the polls are starting to reflect this shift away from Trumpism.
The day before he was about to announce his third-straight presidential bid, a conservative group released a series of polls that do not make for good reading if you are in the Trump camp. The DeSantis camp, however, will be licking their lips as according to exit polls from the recently concluded midterm elections, as Trump loses support, DeSantis gains it.
Despite this dip in his popularity, especially in the key states, he would need to win to secure the presidency in a general election, we have been here before. No one gave Trump a chance in 2016, and look how that turned out.
6. His Age And Health
Granted, the current occupier of the Oval Office is hardly a Spring chicken. Biden might be about to turn 80 this month, but let's not forget, Trump isn't too far behind him. If he were to somehow secure the White House for the second time in 2024, he will be 78 years old when he's sworn in. The same age Joe Biden was when he was inaugurated as the 46th president of the United States on January 20, 2021.
Trump, who is famously a teetotaller, isn't exactly in peak physical health either (despite what his doctor once claimed). The Diet Pepsi-guzzling, fast food-loving, former president might be up for the fight right now, but who is to say what condition he might be in when the race gets into full swing?
Add to that the likelihood that Trump would be facing a batch of younger candidates with arguably more stamina for the race is another elephant in Trump's room. His likely opponent, the 44-year-old Ron DeSantis, is being widely tipped as the replacement for Trump as his stunning victory in the mid-terms has shown the Republican faithful that this new blood is exactly what the party needs if they are to make it back to the White House in 2024.
Curious about other political news? We've got your back! Check out this article: 4 Myths About Trump's Mar-a-Lago Investigation.