On January 20th, 2021, our country entered a new political chapter led by President Joe Biden. Although it could've been a great start, the Biden-Harris duo faces a mountain of challenges few presidents have gone through before.
In fact, Biden himself admitted this fact during his inaugural address by saying that few people have been more challenged 'than we are now.'
From the COVID-19 pandemic to the public healthcare crisis, an economical downfall and a nonexistent vaccination plan, the Biden team needs to work at full-speed to manage these urgent situations.
With so many serious problems to solve, which have been Biden's priorities during his first day in office?
Let's have a look.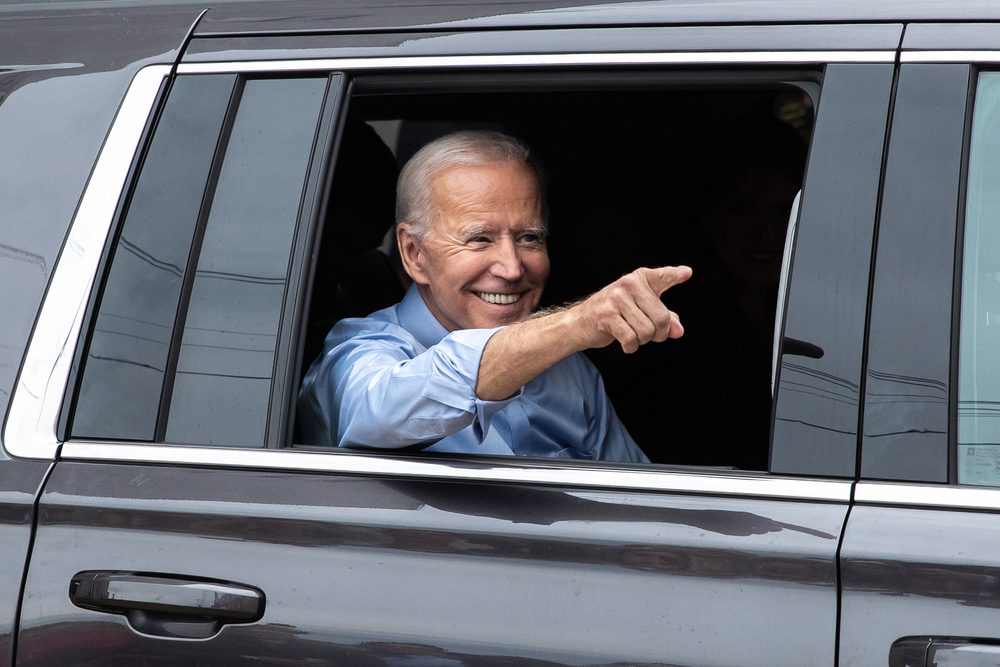 The COVID-19 pandemic
If the issue of a raging pandemic wasn't enough, Joe Biden has also inherited the tragic legacy of Trump's ignorance towards the public healthcare system. As we already know, former president Donald Trump has gone from denying the existence of the SARS-CoV-2 virus to covering up the severity of the illness and shutting health experts' mouths (remember Dr. Fauci?).
However, we knew Joe Biden's mindset has been on the opposite spectrum ever since his first campaigns took place; the current president has always been an advocate of mask wearing, social distancing and supporting health officials in every possible way. And it shows.
The first document Biden signed as president was an executive order to institute a national mask mandate on interstate travel and federal property.
He has also developed a coronavirus task force to create a blueprint which was meant bring our country on the right track health-wise; the group of 14 members includes the U.S. leading immunology expert, Dr. Anthony Fauci.
During one of his press conferences, Dr. Fauci admitted that working under the new Biden administration definitely feels 'liberating.'
Another interesting decision on Biden's part was creating the position of COVID-19 Response Coordinator. The person entitled with this position bears the immense responsibility of organizing a national response to the pandemic. This involves promoting safety measures and vaccine distribution.
Since we're talking about vaccines, we must also note Biden's ambitious plan of administering 100 million doses in 100 days. This is perhaps one of the most challenging missions of the new administrations since Trump hasn't left any vaccination plan for them. As it turned out, the plan was successful.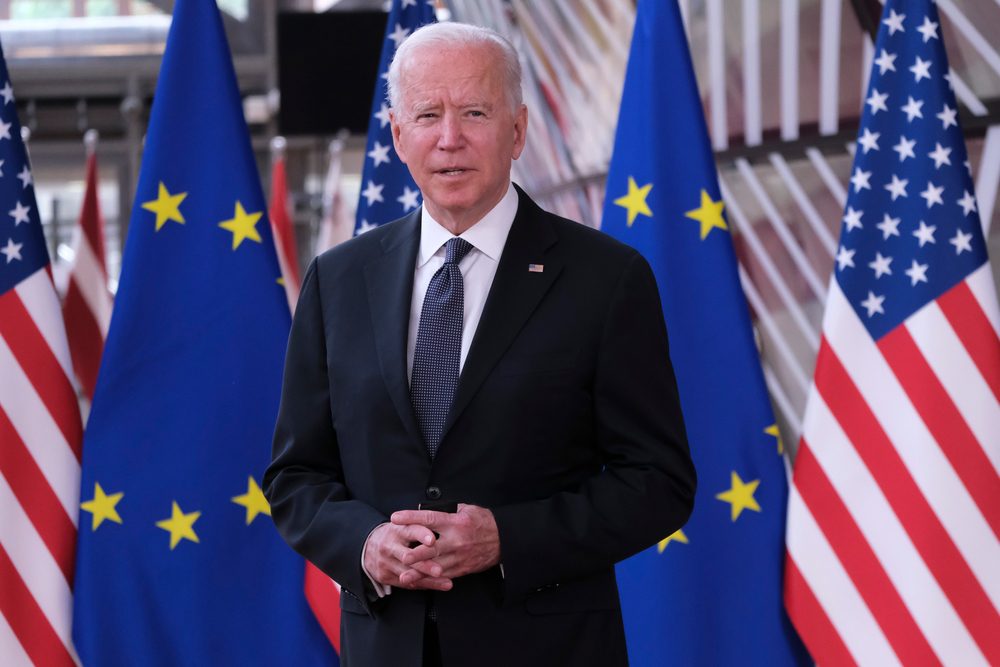 Reversing immigration policies
Another aspect Biden has managed during his first day in office regards changing Trump administration's policies regarding immigration. More specifically, he has reversed the so-called Muslim Ban, which had forbidden the access of certain categories of people into the U.S.
The Muslim Ban has been one of the most controversial decisions Trump has taken during his four years at the White House.
Founding director of the Stanford Law School's Immigrants' Rights Jayashri Srikantiah predicted that this might be one of the many ways Biden could improve our national immigrant law system. She believed that the Biden administration would undo more than 400 immigration policies previously imposed by Donald Trump, as they're considered discriminatory and unfair.
Another important landmark in Biden's fight against discrimination was readopting the 2012 DACA program that he and then-president Obama have created. This program allows approximately 700,000 people who have immigrated into the U.S. as children to work, study and live in our country legally. The Trump administration has been trying to eliminate the DACA program completely since 2017 but failed following a federal judge's decision to restore it.
Biden has also attacked one of Donald Trump's most infamous plans, one that has attracted many followers during his 2016 election campaigns: the U.S. – Mexico border wall. Joe Biden signed an order halting the construction of the wall and stopped any funding towards the plan.
It's expected that Biden will make even more changes that reduce discrimination and promote equal rights for everybody arriving into the U.S.
Addressing climate change
Our country's top scientists were beyond disappointed in 2017 when Donald Trump has requested the U.S. withdrawal from the Paris Agreement – one of the most important projects aimed to protect the planet from harmful climate changes. In fact, Chris Field, the Perry L. McCarty director of the Stanford Woods Institute for the Environment, agreed that this is one of the key international agreements of the last 100 years.
Joe Biden has been promising us to address climate change (which is imperious, unlike Donald Trump has been claiming for the last four years, even going so far as to suggest it was a 'Chinese hoax') ever since his initial presidential campaign. Now, he seemed to keep his promise by rejoining the Paris Agreement right on his first day as president.
Field explains that the Paris Agreement on Climate Change is essential for establishing international standards which help each country worldwide protect the planet and create a sustainable world starting right now.
However, Environmental Law professor Deborah Sivas insists that it will take more than one executive order to make a positive change. According to her, the Biden administration should adopt 'bolder and better environmental policies.' While Sivas admits that former president Obama has been going on a good direction in this sense, the new administration will have to work overtime to get back on track after four years of standing.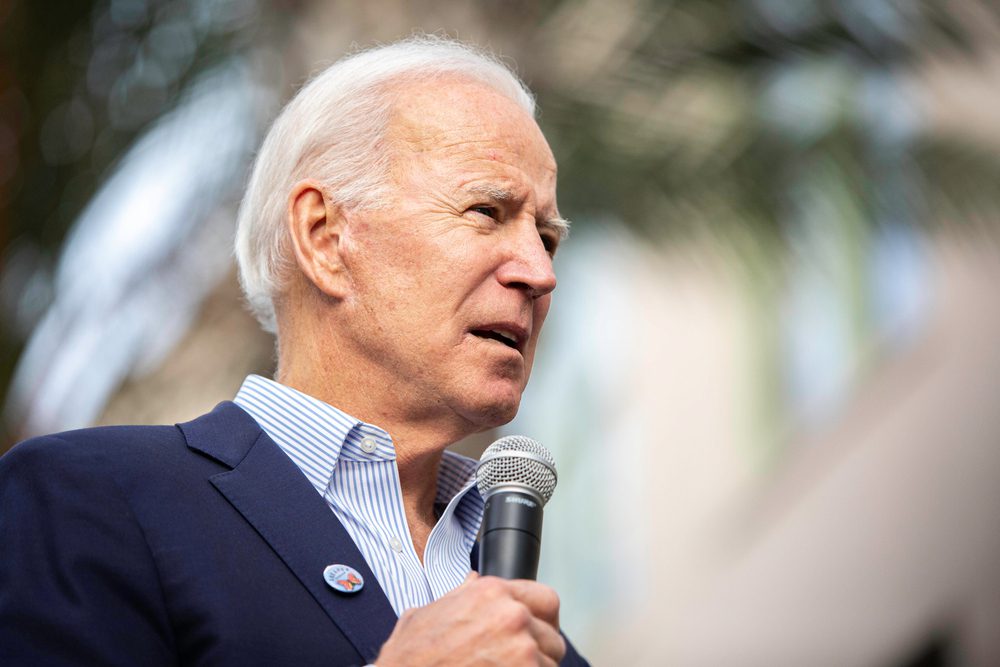 Tackling racial injustice
Another important promise of the Biden-Harris administration has been supporting 'underserved communities' by promoting racial equity in the federal government. An initial measure of action was looking into each agency's policy and program to check whether any of them is affecting people of color or those of other nationalities.
Psychology specialist Steven O. Roberts, who has been specializing in American racism, feels very encouraged by this initiative. Furthermore, he even declared the following:
'Biden's explicit commitment to racial equity is like a breath of fresh air after gasps of toxicity.'
Millions of Americans are most likely sharing his feelings especially after such a difficult year where our country's major racial injustice has come to light.
However, political scientist Hakeem Jefferson warns that keeping such great promises such as eliminating racial injustice is challenging to say the least. He points out that some of the most impactful changes will regard modifying legislative acts and democracy-enhancing reforms to that all communities have equal rights.
Other highly important immediate measures taken by Biden at the White House include:
Rejoining the World Health Organization;
Extending federal student loan payment and interest pause;
Place a temporary moratorium on gas leasing in the Arctic National Wildlife Refuge.
We can't tell whether Joe Biden will be a great president in the two years that he will remain in office. It's even more difficult to evaluate his work in the office due to the overwhelming number of unprecedented challenges he's facing.
However, his actions at the White House reveal his administration's good intentions regarding crucial issues we're trying to overcome right now, which is, so far, a good sign. If you're interested in discovering more about the current President of the United States, behold, because we have many other articles you'd definitely want to read. First, let's have a wider look at the Democratic Party: What Has Biden's Democratic Party Done Until Now?
Then, let's have a dig into some of the most peculiar things that President Joe Biden does at the White House!