Sadly, the image of the political assassination has been seared into the collective consciousness of all Americans with the tragic and senseless murders of Abraham Lincoln, John F. Kennedy, Robert F. Kennedy, and Martin Luther King Jr.
And while some of those illustrious names might not have been serving politicians, their deaths were either politically motivated or had a major impact on the political landscape of our nation.
But for every politician or public figure felled by a deranged assassin, there are quite a few assassination attempts that were thankfully unsuccessful and have found their stories fading back into the mists of history and quite recent history at that.
Here we are going to take a look at those recent attempts and the reasons, if any, why these political figures found themselves in the crosshairs in the first place.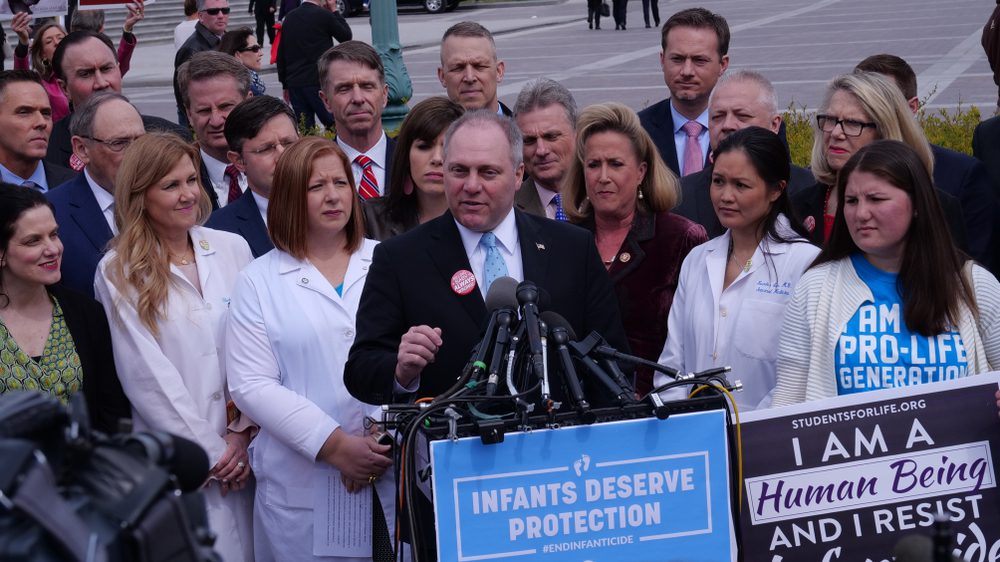 1. Steve Scalise
A 12-year veteran in the Louisiana House of Representatives and now serving as Republican minority whip of the United States House of Representatives, Steve Scalise, had his brush with death just a few years ago, on June 14, 2017, while taking part in baseball practice for the Republican team during the annual Congressional Baseball Game at the Eugene Simpson Baseball Fields in Alexandria, Virginia.
At 7:09 a.m. (EDT), while standing on second base, Scalise was struck in the hip when a left-wing extremist with a record of domestic violence took aim and opened fire on the players from behind the third base dugout.
The shooter would be identified as 66-year-old James Hodgkinson, whose last permanent residence was in Belleville, Illinois, and his rampage would injure four more people.
Three Capitol Police officers were already on the scene due to the status of the players present, and an intense gun battle would ensue. Just three minutes after the first volley of shots had been fired at the Republican team, more officers would arrive on the scene.
Hodgkinson, armed with an SKS rifle and a 9mm Smith & Wesson handgun (both of which he apparently purchased legally), would battle the authorities for about 10 minutes before being shot multiple times.
While all this mayhem was going on, Scalise tried to drag himself off the field while bleeding profusely. The moment the perpetrator was subdued, Senator Jeff Flake and Representative Brad Wenstrup, a former podiatrist, ran to aid their colleague. Scalise would spend months in the hospital recovering from his injuries before thankfully returning to the House of Representatives to rapturous applause, where he would give a speech about his traumatic experience.
As for Hodgkinson, the injuries he suffered in the shootout were significant, and despite being transported to the George Washington University Hospital for treatment, he would die soon after. While the FBI was quick to say it was too early to ascribe a motive for the shootings, Hodgkinson's rage against Republican legislators seemed pretty clear.
Being part of numerous political Facebook groups with names like "Terminate the Republican Party", "The Road To Hell Is Paved With Republicans", and "Donald Trump is not my President" is far from illegal, however, what was found in his pocket and subsequently in an Alexandria storage locker rented to Hodgkinson, would give a far more chilling picture.
Several pieces of paper with a list of far more Republican congressmen on them
2. Donald Trump
When the not-yet-45th President of the United States was on the presidential campaign trail at a rally in Las Vegas, Nevada, on June 18, 2016, one of the people in the crowd wasn't exactly his biggest fan.
This individual couldn't have their voice heard through the ballot box, largely due to the fact he was a British citizen, so he decided the only way he could get across his displeasure at Trump being the presumptive nominee for the Republicans was through the barrel of a Las Vegas Metropolitan Police officer's pistol.
Although this was far from a well-planned, premeditated assassination attempt on Mr. Trump, the threat still remained the same, regardless of how opportunistic it was in nature.
Enter, stage right, 20-year-old Michael Steven Sandford from Dorking, Surrey, England. On June 16, he drove to Las Vegas from San Bernardino, California, two days before the fateful event.
Sandford went to a shooting range to practice shooting a 9mm Glock 17 pistol he had rented, it was the first time the Brit had ever fired a gun. The following day, he would join the queue at the Treasure Island Hotel and Casino to get a ticket for the rally the next day.
At 9 a.m. the next morning, he would enter the 1,500-seat Mystère Theater, where Mr. Trump was due to speak.
By 11:35 am, Sanford had noticed that Las Vegas Metropolitan Police Officer Ameel Jacob had his 9mm Glock 17 pistol unlocked from his holster. He struck up a conversation with Officer Jacob, saying he wanted to get Trump's autograph, before lunging for the officer's sidearm.
Thankfully, the pistol got stuck in the holster, and Sandford was quickly subdued and subsequently arrested by Jacobs and two other officers.
After being handed over to the Secret Service, he was interrogated by two special agents, where it is alleged that he admitted wanting "to kill Trump". However, it was soon established that Sanford, who was already diagnosed with autism, had severe mental health issues.
He was arraigned on three charges on July 7, 2016, pleading not guilty to each, and was looking at a 20-year sentence. The Sanford family's UK lawyer argued that the trial be adjourned to enable "psychological evidence and psychiatric evidence," arguing that his client had been 'delusional' at the time of the incident.
Luckily for Sanford, when it came time to go on trial, the judge, James C. Mahan, showed considerable compassion for the accused's mental health problems, stating, "You're not a hardened criminal. You're not evil or a sociopath like a lot of people we know. I don't think you wanted to kill anyone. This was just some crazy stunt that your mind told you to do."
Judge Mahan laid down a sentence of 12 months and one day's imprisonment, a $200 fine, and an order that upon Sanford's release he will be required to undertake a rehabilitation program. After his release, he was deported back to the UK, where, with the help of his family, he sought psychiatric help.
3. Barack Obama
Between April 15 and 17, 2013, three letters would be mailed to a Mississippi Republican Senator, a Mississippi judge, and the then President of the United States that would contain more than just words. While the most famous assassination attempts involve a firearm of some description, this attempt, however, would involve something the size of a few grains of table salt: the deadly and highly potent toxin ricin.
The first letter was addressed to the office of Mississippi Republican Senator Roger Wicker but was thankfully intercepted at the US Capitol's off-site mail facility in Washington, D.C., where it was tested and found to contain traces of the lethal toxin.
The second letter, also intercepted, was addressed to President Barack Obama, and a third letter would be discovered later addressed to a Mississippi judge, Lee County Justice Court Judge Sadie Holland.
The letters themselves would contain similar text, like "No one wanted to listen to me before. There are still "missing pieces." Maybe I have your attention now, even if that means someone must die. This must stop. To see a wrong and not expose it, is to become a silent partner in its continuance." and most tellingly, "I am KC, and I approve this message." The letter addressed to the president threatened Obama "with bodily harm,"
It was quickly established that all three letters had been mailed from Memphis, Tennessee, however, this is where the story would take a rather bizarre turn when FBI agents would descend on a house in Corinth, Mississippi.
The house belonged to a former Elvis impersonator named Kevin Curtis, who was undoubtedly 'all shook up' about being taken into custody and initially charged. He claimed that he knew nothing about the letters but might know a man who does.
The FBI extensively searched Curtis' home and tested it for any traces of ricin or its precursors. They also did a forensic analysis of his computer but failed to find anything related to ricin.
The charges were subsequently dropped, but Curtis' defense attorney told authorities that his client believed that the perpetrator was possibly a man from Tupelo, Mississippi, one he had been having an online feud with, and it seemed likely this rival had sought to frame him.
The same day that the charges against Curtis were dropped and he was released, the FBI would arrive in hazmat suits at the home of 41-year-old martial arts instructor James Everett Dutschke. It was quickly established that this was the man they were looking for.
Dutschke would be arrested on April 27, 2013, and despite his claims that it had been Curtis who had framed him, the evidence discovered in his home would overwhelmingly point the finger at him.
Court papers would later show that Dutschke researched online how to produce and use ricin, and then purchased, along with other related paraphernalia, castor beans or seeds (the key ingredient for producing ricin) via eBay and PayPal.
He would be charged with attempted use of a biological weapon, eventually indicted by a federal grand jury on five counts, and sentenced to 25 years in jail.
4. Gabrielle Giffords
On January 8, 2011, Gabrielle 'Gabby' Giffords, a Democrat representing Arizona's 8th congressional district, was holding a constituent meeting called "Congress on Your Corner" at the Safeway supermarket in La Toscana Village mall, Tucson, when at 10:10 a.m. shots would ring out that would irreversibly change her life forever, injure 13 people, and tragically claim the lives of six people, including federal judge John Roll.
Giffords had set up a table in the parking lot, and about 20 to 30 people had gathered around when suddenly 22-year-old Jared Lee Loughner drew a Glock 19 semi-automatic pistol and shot the congresswoman point blank in the head.
Before anyone could process what was going on, Loughner began indiscriminately firing shots – 31 in total—at random members of the crowd. 74-year-old retired United States Army Colonel Bill Badger, having been shot himself, bravely tackled him to the ground.
Several other bystanders would help subdue him until police arrived on the scene at 10:15 a.m., with paramedics arriving one minute later.
Loughner grew up in the northwest corner of Tucson, and reportedly, around the age of 18, those who knew him noted that there was a wild change in his personality. He dropped out of Mountain View High School in 2006, and by 2010, he had been suspended from Pima Community College due to his erratic and bizarre behavior.
During this time, he had developed serious alcohol and substance abuse problems, but it would be his obsession with conspiracy theories, anti-government sentiments, and a looming apocalypse that would lead him down this dark path.
According to a former friend, Loughner had a longstanding dislike for Gabrielle Giffords, believing her to be 'fake'.
This dislike turned to hatred after he attended an event on August 25, 2007, where Giffords, in his view, did not adequately answer his question: "What is government if words have no meaning?" Loughner kept Giffords' form letter, which thanked him for attendance at the event, in a box with an envelope marked with notes reading "I planned ahead", "My assassination", and "Giffords".
Although Loughner refused to cooperate with authorities, insisting on 'pleading the fifth', he was indicted on January 19, 2011, by a federal jury on three counts, before being indicted on additional charges of murder and attempted murder on March 3, for a total of 49 counts.
On November 8, 2012, he would be given seven consecutive life terms plus 140 years in prison without parole.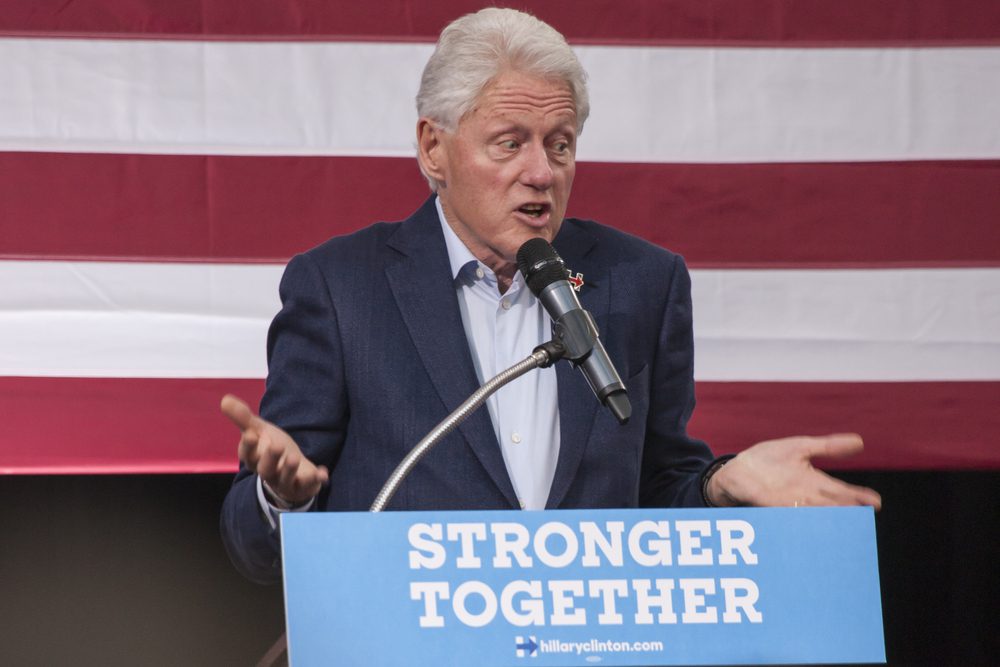 5. Bill Clinton
When a severely intoxicated Frank Eugene Corder decided to steal a Cessna 150 late on September 11, 1994, and kill himself by crashing it onto the South Lawn of the White House in an apparent attempt to hit the building early the following morning, it prompted a re-evaluation of the security procedures around the White House. What would happen just six weeks later would shift that debate up several gears.
On Saturday, October 29, 1994, a man would approach the fence overlooking the north lawn of the White House wearing a trench coat. What he was hiding under there was not what you usually associate with men in trench coats.
According to two boys who were standing near the man, who would be identified as 52-year-old Francisco Martin Duran from Albuquerque, New Mexico, he saw a group of men in suits standing outside the White House and remarked aloud, "One of the men looked like Clinton'.
Seconds later, Duran would produce a 7.62 × 39 mm SKS semi-automatic rifle (a Chinese-made copy of Type 56) from under his trench coat and open fire on the group. As the bullets whistled across the White House lawn, Secret Service agents sprang into action and made their way toward the shooter with guns drawn. However, before the agents could reach him, three outstandingly brave bystanders would also spring into action.
Citizens Harry Rakosky, Ken Davis, and Robert Haines would pounce on the crazed man, disarm him, and pin his arms to the ground until the Secret Service agents arrived and took him into custody.
It turns out that President Clinton was thankfully not one of the suited men standing in front of the White House, as apparently he was inside watching a football game. Even more surprisingly, no one was actually hurt during this incident, despite 29 rounds being fired.
What is the reason for this unprovoked attack on President Clinton? Well, this one is a doozy! In an attempt to mount an insanity defense, Duran claimed that he was in fact trying to save the world by destroying an alien "mist".
This transcendental haze was apparently connected to an alien living in the Colorado mountains through a type of umbilical cord. If you think that sounds crazy, so did the jury, but not in the way Duran had hoped.
The only insane thing about Duran's fantastical tale of mountain-dwelling, evil mist-spreading extraterrestrials, and heroism on a global scale, of course, was how he thought anyone would buy his insanity plea, especially when more than 60 witnesses came forward and testified that Duran not only openly talked about his dislike of the government but that he had a singular hatred of President Clinton.
So, rather than carving himself out a career as a Hollywood science fiction B-movie screenwriter, he would instead be sentenced to 40 years in prison.
You should also read: 10 Celebrities Who Went Into Politics