How much do YOU know about American politics?
Fundraising and campaigning as we know it may have begun with Andrew Jackson as he was the first politician without a powerful family name or a large personal fortune. Before Jackson, the idea of candidates asking for contributions to fund their campaigns was completely foreign.
However, the amount of money involved in American politics today beggar's belief, and having those finances available seems to pay off, well 88% of the time, as the candidate with the most money usually won.
That was until the presidential election in 2016, when the candidate with the least fundraising money, one Donald J Trump, actually won. And although Mr. Trump will be the first to tell you how incredibly wealthy he is, we thought we'd take a look at other insanely rich people who are involved in American politics today.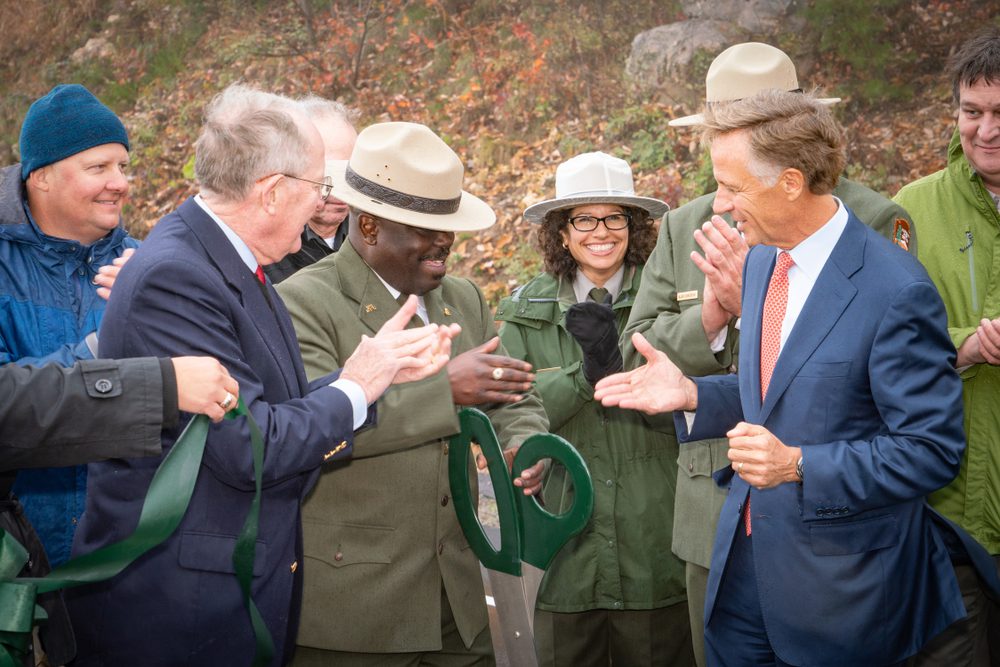 Bill Haslam
Net worth: $1.8 billion
Currently serving as a visiting professor of political science at Vanderbilt University, Republican Bill Haslam was one of the few to not endorse President Trump after the release of the Access Hollywood tape where Mr. Trump was caught bragging about committing sexual assault.
Haslam would make his fortune as the CEO of the e-commerce and cataloging division at the department store chain Saks Fifth Avenue, before becoming a consultant and serving on the board of directors at Harold's Stores, Inc.
His foray into the world of American politics began when he was elected Mayor of Knoxville, Tennessee in the 2003 Knoxville mayoral election with 52% of the vote, before being sworn in as the 49th Governor of Tennessee. He would go on to be elected again in 2014, with Forbes estimating that he was the nation's wealthiest elected official at that time.
Betsy DeVos
Net worth: $2 billion
Serving in Donald Trump's cabinet as the 11th United States secretary of education from 2017 to 2021, Betsy DeVos' appointment was seen as a controversial one, with her barely being confirmed by the Senate by a 51–50 margin needing the then vice president Mike Pence breaking the tie in favor of her nomination, making it the first time in US history where cabinet members confirmation was decided by a tie-breaking vote from the VP.
She is no stranger to the world of American politics, especially Republican politics, as she served as Republican national committeewoman for Michigan from 1992 to 1997 and served as chair of the Michigan Republican Party from 1996 to 2000, being re-elected to the post in 2003.
Serving as chair of the board of the Alliance for School Choice and the Acton Institute and heading the All Children Matter PAC, DeVos has been a fierce and consistent advocate for school choice, school voucher programs, and charter schools.
In her time as secretary of education, not only was her family listed by Forbes as the 88th-richest in America, but she herself was the richest member of Donald Trump's cabinet.
Her tenure would come to an abrupt end just twelve days before her term would have ended citing he reason for resigning was due to the part President Trump played in the storming of the United States Capitol, stating that "There is no mistaking the impact your rhetoric had on the situation."
Donald Trump
Net worth: $2.5 billion
Of course, it wouldn't be a rich list of American politicians without 'the Donald' himself, although his actual net worth is still up for debate as the figure appears to fluctuate depending on how Mr. Trump 'feels' about his worth at any given time.
What we do know is that the value of Trump's personal brand licensing business had declined by 88 percent since 2015 and that Trump has personally guaranteed $421 million in debt, most of which is due to be repaid by 2024.
Trump also has a total of over $1 billion in debts, borrowed to finance his assets, and owes around $640 million to various banks and trust organizations, with a further $450 million owed to, as yet, unknown creditors.
Despite his wealth of debt, Forbes still estimates that Trump's assets still outvalue his considerable debts, and the fact he paid zero taxes in 11 of 18 years of tax records examined has certainly helped to keep his head above the proverbial waters.
…Are you as fascinated by this man as we are? If so, you might want to check THIS out!
Penny Pritzker
Net worth: $2.8 billion
Named one of the 100 most powerful women in the world by Forbes in 2009, after President Barack Obama nominated Pritzker as United States Secretary of Commerce, she would be confirmed by a Senate vote of 97–1, making her the only member of the powerful and influential Pritzker family to serve in the White House. However, her brother, J. B. Pritzker, is currently serving as the Governor of Illinois, so there might be another Pritzker destined to serve at 1600 Pennsylvania Avenue.
Before becoming an essential advisor to President Obama, the 61-year-old Chicago native had a long and illustrious career expanding the Pritzker family businesses. She founded PSP Partners, PSP Capital Partners, and Pritzker Realty Group and is the co-founder of Artemis Real Estate Partners and Inspired Capital. She would also go on to serve on the board of Microsoft and is chair of the Carnegie Endowment for International Peace.
She has certainly put her money where her mouth is by donating to more than 70 Senate candidates between 1990 and 2013, as well, along with her governor brother, setting up the Illinois COVID-19 Response Fund to assist non-profit organizations during the COVID-19 pandemic and providing $23 million in start-up money.
John Catsimatidis
Net worth: $2.8 billion
It can be debated what Greek-born John Catsimatidis is most famous for, as the owner, president, chairman, and CEO of the Manhattan grocery store chain Gristedes Foods or as the host of a Sunday morning talk-radio show on a number of stations along the east coast and Florida, including Washington DC. He is also the owner, president, chairman, and CEO of the Red Apple Group, a real estate and aviation company with about a $2 billion net worth in holdings in New York, Florida, and Pennsylvania, serving as the chairman and CEO of the Red Apple Group subsidiary United Refining Company.
His political affiliations have shifted back and forth over the years as he has made significant financial contributions to both Democrats and Republicans over the years, most famously serving as a member of Hillary Clinton's finance team during her 2008 campaign for the Democratic presidential nomination.
That same year he would form an exploratory committee as a potential Republican mayoral candidate for mayor of New York City but would drop out once informed that the incumbent Mayor, Michael Bloomberg, would be running for a third term.
By 2013, Bloomberg was unable to seek a fourth term, so this would be the year Catsimatidis would again join the race for mayor of New York City but this time he would lose out to former Metropolitan Transportation Authority Chairman and deputy mayor of New York City Joe Lhota, who himself would ultimately lose out to the Democratic nominee Bill de Blasio.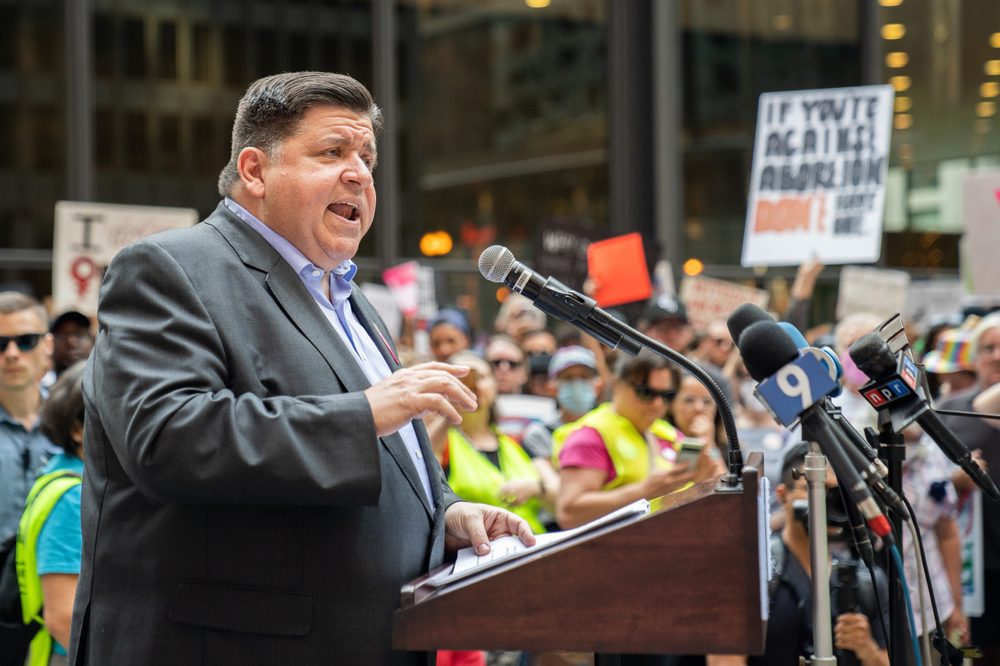 J.B. Pritzker
Net worth: $3.4 billion
As mentioned in an earlier entry, Jay Robert 'JB' Pritzker is the younger brother of Penny Pritzker and serves as a managing partner and co-founder of the Pritzker Group as well as the founder, together with his brother Tony, of Pritzker Group Venture Capital (formerly New World Ventures).
During the 2008 presidential election, Pritzker served as national co-chairman of Hillary Clinton's campaign, serving as a delegate to the 2008 Democratic National Convention and the 2016 Democratic National Convention.
Pritzker also founded Democratic Leadership for the 21st Century, a national organization dedicated to attracting voters under the age of 40 to the Democratic Party. When he decided to seek political office himself.
Much like his big sister Penny, he would use his own personal fortune to fund a large majority of his campaign, spending a record $171.5 million on becoming Illinois' new governor.
And this would work (and then some), as not only did he defeat Republican incumbent Bruce Rauner, he secured victory with the largest margin of victory over a sitting governor in more than a century on his way to being elected 43rd Governor of Illinois.
Jeff Greene
Net worth: $3.9 billion
This real estate entrepreneur (no not that one) got his start in American politics way back in 1982 when he ran in the Republican primary for the 23rd Congressional District race but lost the primary to David Armor who then lost to incumbent Democrat Anthony C. Beilenson.
He would try again as a candidate in the 2010 Senate election primaries in Florida stating that he would refuse campaign contributions from special interests. He was again unsuccessful and subsequently lost the Democratic nomination.
By 2018, he would try his hand again at running for the Democratic primary for governor, and although he spent $30 million of his own money, he would yet again lose out by this time being eliminated in the primary, finishing in fourth place behind eventual nominee Tallahassee Mayor Andrew Gillum, whom Greene later endorsed.
Howard Schultz
Net worth: $4.5 billion
After working at the coffeehouse Starbucks in 1982, then leaving to start his own specialty coffeeshop called Il Giornale, only for that to be merged with Starbucks during the late-1980s, Schultz turned Starbucks into the largest coffee-house chain in the world.
After taking the company public in 1992, he would use their $271 million valuation to double their store count in a series of highly publicized coffee wars.
Although he would step down as CEO in 2000, when the 2008 financial crisis hit, he would return. Despite not actually holding any political office, he publicly considered a candidacy in the 2012, 2016, and 2020 US presidential elections as an independent candidate, but ultimately decided not to run.
Known as an outspoken political centrist, he is still heavily involved in Seattle's political debates.
Meg Whitman
Net worth: $5 billion
This business executive has held many high positions in a number of blue-chip companies, serving as president and CEO of Hewlett Packard Enterprise, vice president of Strategic Planning in The Walt Disney Company as well as holding executive positions for DreamWorks, Procter & Gamble, and Hasbro. She also serves as a board member of Procter & Gamble and GM.
However, she is most famously known for her ten-year tenure as president and CEO of eBay, where she would turn $4 million to $8 billion in revenue from 1998 to 2008.
Her time in American politics would start as part of the national finance team for Massachusetts Governor Mitt Romney's presidential campaign in 2008, as well as finance co-chair of Romney's exploratory committee.
The following year she would try to run for governor of California in the 2010 election and spent an incredible $144 million of her own money to finance her campaign, making her the highest self-funded political candidate in U.S. history. However, all that money would not secure her victory as she lost out to Democratic former Governor Jerry Brown.
After initially serving as finance co-chair of Chris Christie's presidential campaign, once he withdrew and endorsed Donald Trump, an astonished and critical Whitman endorsed Democrat Hillary Clinton's presidential campaign instead.
She continued to support the Democratic candidates for a while and spoke at the 2020 Democratic National Convention, where she gave her support to then-presidential nominee Joe Biden.
Michael Bloomberg
Net Worth: $54.9 billion
While Meg Whitman would hold the record for the highest self-funded political candidate in U.S. history, that would only be until 2010 when self-made billionaire and philanthropist Michael Bloomberg ponied up a staggering $935 million of his own money to fund his candidacy, one that barely lasted five months.
As co-founder of the financial information and media firm Bloomberg LP in 1981, Bloomberg amassed a fortune that would not only see him recognized by Forbes as the sixteenth-richest person in the world but as the second richest politician in the world behind one Vladimir Putin who according to some reports has a net worth of $200 Billion.
Despite failing in his bid to become president, he would see political success as the mayor of New York City, serving three terms from January 2002 to December 2013, spending a breathtaking $650 million from his net worth during the 12 years at the helm of America's largest city.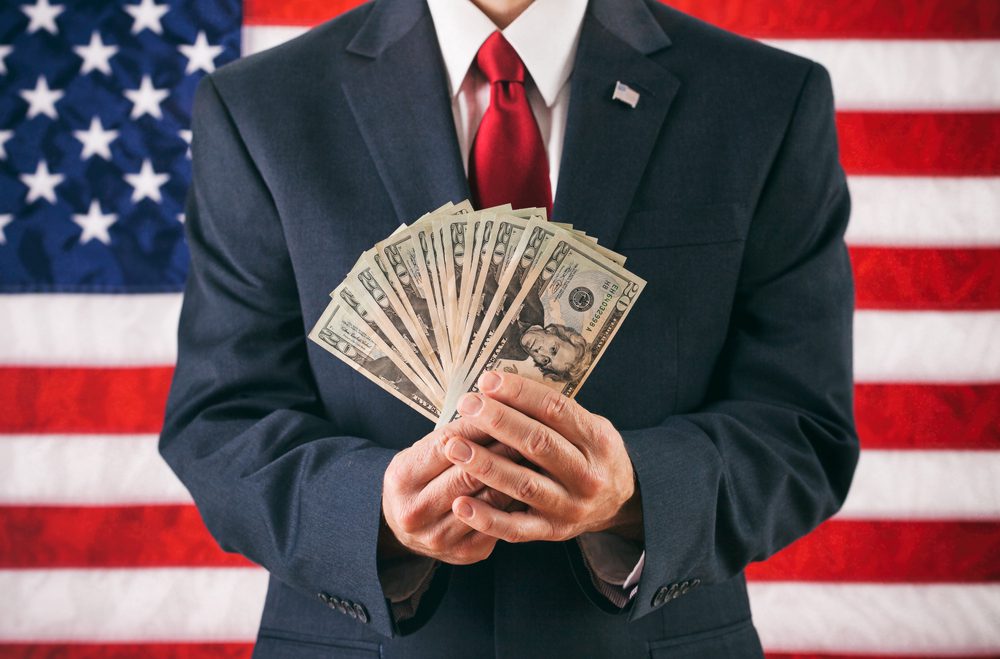 Takeaway
The more money spent by candidates to secure the most famous job in the world, the less we know about exactly who is contributing to their campaigns and to what end, nefarious or otherwise.
Ever since the landmark ruling in 2010, known as Citizens United v. Federal Election Commission, that the free speech clause of the First Amendment prohibits the government from restricting independent expenditures for political communications by corporations, including nonprofit corporations, labor unions, and other associations, the waters have not just become murkier, but positively dark.
And it is with this influx of so-called 'dark money' that the transparency of the people and organizations funding these potential candidates is quickly dissipating.
The 2020 presidential election would not only find itself in the pages of the Guinness World Records as the most expensive election in American politics but it is estimated that at least $100 million of the money spent came from dark money.
In order for democracy to be seen to be working in the cold light of day, the Biden administration needs to tackle the issue of dark money so that everyone sitting at the table has their cards on full display.
Be sure to leave us a comment to let us know what you think about the wealthiest people in American politics!
RELATED POST: 5 Politicians That Stupidly Destroyed Their Careers