He's one of the most popular U.S. presidents of all time – and among the most charismatic ones. An iconic figure even before being elected as president, John F. Kennedy is still beloved by millions of people in our country.
Even though he inspired trust, patriotism, and loyalty, the former president also held many secrets. Even now, after more than 55 years since his public assassination in Texas, Kennedy still sparks interest as people find out more and more fascinating facts about his life.
Today, we'll travel back in time to discover 10 of the most incredible things few people know about John F. Kennedy and his fast-lived life, both politically and personally.
1. He was a war hero
Today, we remember Kennedy for being the 35th president of our country. Before he entered the political world, though, he served as the commander of a PT-109 patrol boat in 1943 – an event that will mark his life, as well as his colleagues.
As the boat was sailing near the Solomon Islands, the crew was attacked and their vehicle sank rapidly. Kennedy swam with his crew for 3.5 miles to the nearest island; they spent seven days stranded there until PT boats came to rescue the crew.
During that time, though, Kennedy desperately tried to find help. He engraved an SOS message into a coconut shell which he then gave to two natives from the island to they'd deliver the message to a nearby base.
The crew was saved and Kennedy kept the coconut shell wrapped in wood and plastic right on his desk in the Oval Office.
2. He snapped on his wedding day
On September 12th, 1953, John F. Kennedy married Jacqueline Lee Bouvier in Newport, Rhode Island. The event was beautiful except for one not-so-small detail: his brother Robert, who was also his best man, got carried away to the point that he infuriated JFK.
In his biographical book called Robert Kennedy: His Life, author Evan Thomas writes how best man Bobby behaved as immaturely as a teenager and even stole a policeman's hat.
In his book, he said that the broom went mad instantly; he called Bobby and a few other cousins and gave them a lecture about their childish behavior, as he used to say, and how their actions were disgracing the family name. JFK was reportedly so furious that he didn't even let his brother say a word, replying that it was only childish behavior and that he didn't want anything more like it.
3. He won a Pulitzer prize
Back in 1957, John Kennedy received the Pulitzer Prize for his book entitled Profiles in Courage. However, this award hasn't been entirely acclaimed due to some rumors regarding the real author of the book.
Officially, the only author credited for the book is John Kennedy. However, it was only in recent years that people acknowledged just how many words actually came from Kennedy's ghostwriter Ted Sorensen.
In 2008, Sorenson declared for The Wall Street Journal that he had done a draft of most chapters, helped choose the words of many of its sentences, and likely privately boasted or indirectly hinted that he had written much of the book.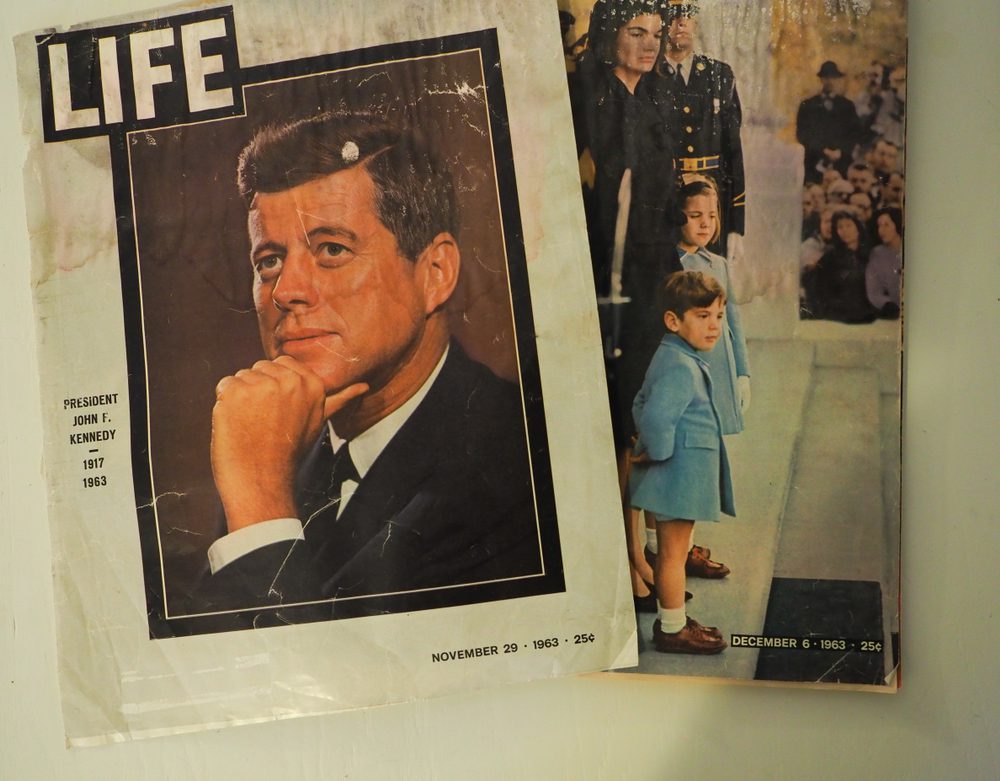 4. He had four children with Jackie
The Kennedy family has also experienced some of the worst tragedies imaginable in their family life. The first one happened in 1956 when Jackie gave birth to a stillborn daughter; she was supposed to be named Arabella.
Seven years later, in 1963, she gave birth again, this time to a boy named Patrick Bouvier Kennedy. He was born prematurely, more than one month earlier than the due date, and has only lived for two days. After Kennedy's assassination, the two infants' bodies were moved to the Arlington Cemetery right next to their father.
5. He was a huge James Bond fan
JFK's first contact with the James Bond character happened in 1955 when he received a copy of Ian Fleming's first book of the series, called Casino Royale. Close sources that it was love at first sight (or word?).
Kennedy became so fascinated with the story that a few years later, in 1962, he hosted a private screening of Dr. No Right at the White House. Every time he was asked which are his favorite books of all time, From Russia with Love was on the list. The story culminated when a documentary on the 50th anniversary of the Bond series JFK was quoted declaring 'I wish I had had James Bond on my staff.'
6. He recorded 250+ hours of private conversations
Even though we can't tell if (or how much) James Bond inspired John Kennedy to start using espionage techniques in his political life, he was convinced that habits like secretly recording private conversations would help him at some point.
In 1962, Robert Bouck, a Secret Service agent, installed some of the most performant recording devices from the time in the Cabinet Room and the Oval Office of the White House. This special request came directly from then-president Kennedy who mysteriously never explained the reason behind it.
However, Agent Bouck and personal secretary Evelyn Lincoln suspected that this initiative came from Kennedy's desire to have a personal record after leaving the White House.
After his tragic death, The Miller Center from the University of Virginia published a generous part of the 360-hour recordings from the White House. Today, you can listen to some of the most iconic ones online.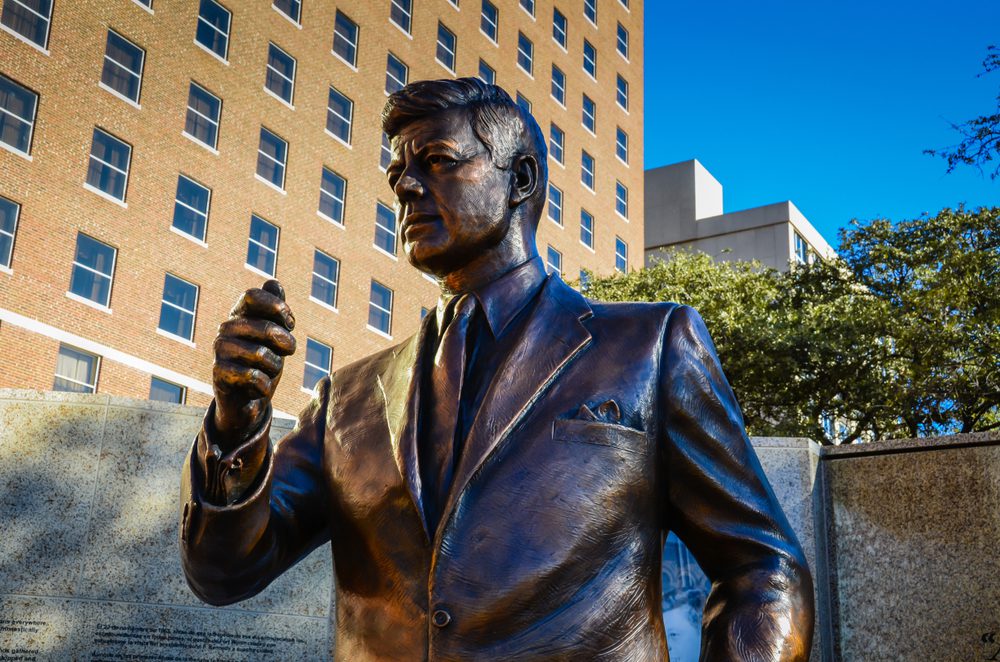 7. He survived more than 4 assassination attempts
John F. Kennedy was very young when he was fatally shot during a Texas rally at just 46 years old. However, there were at least 4 other assassination attempts on him since becoming President.
One of the most notable ones happened in 1960 right after JFK had been elected as president. A retired postal worker had loaded his car with dynamite and then followed him from Hyannisport to Palm Beach.
According to some anonymous reports, JFK confessed to a Secret Service agent about the incident:
'Brother, they could have gotten me in Palm Beach. There is no way to keep anyone from killing me.'
8. He bought 1,000+ Cuban cigars before making them illegal
If there's one thing JFK really liked, it was Cuban cigars – and one of the most notable pieces of evidence happened in 1962.
One day in February, Kennedy suddenly asked press secretary Pierre Salinger to get a huge supply of Cuban cigars for him. More precisely, the former president asked for approximately 1,000 Petit Upmanns; the strangest part was that he wanted to have them delivered by the next morning.
Salinger went all out to get 1,200 cigars for the president within such a short amount of time. The next morning, he delivered the package personally to JFK. He recalls what happened next:
'Kennedy smiled and opened up his desk. He took out a long paper which he immediately signed. It was the decree banning all Cuban products from the United States. Cuban cigars were now illegal in our country.'
9. He was the second-richest president
The day he took office in 1961, John F. Kennedy had an approximate net worth of $1 billion in today's money. He has been rated as the wealthiest president of all time until 2017 when Donald Trump took office; his reported net worth at the time was $3.5 billion.
However, JFK was also incredibly generous. He donated his entire salary as president to charity organizations and did the same for his congressional salary.
10. The truth about his final words
Many people and sources have been reporting that JFK's last words were 'My God, I've been hit' over the decades. Even though it sounds dramatic and heartbreaking, this is nothing but a mass-media-manufactured myth.
In reality, Governor John Connally's wife, Nellie Connally, was telling Kennedy that he certainly couldn't say that the people of Dallas hadn't given him a nice welcome, as he was Mr. President.
His reply was 'No, you certainly can't". If you want to discover more about John F. Kennedy, the man who was the president of the country and didn't have the chance to finish his mandate, check out this book!
Looking for more interesting profiles in politics? Check out our posts below: