Let's talk about gun laws!
People's opinions regarding firearms and their gun laws are different. While some citizens believe that it's important for every household to own at least one weapon to guarantee their safety, others think that it might be better if guns were completely forbidden on the territory of the United States. The reason they say so? The high number of deadly accidents and massacres that took place throughout the years.
Speaking of that, firearms and gun laws are part of the American identity. We can say that it's actually people's right to own a weapon, and that's mentioned in the Constitution, in the Second Amendment.
As a general rule, these gun laws are related to the control of weapon manufacture, industry, transfer, custody, transport, registration, and so many other things. These regulations come in plenty of variations, from people being able to carry them in public, regardless of whoever sees them, to laws that are meant to restrict citizens' access to such strong weapons, typically those who didn't pass the background check.
Of course, these regulations are different from one state to another, but in today's article, we'll discuss the states in which the gun laws are very strict, so if you want to know more, this is the place where you'll find the best info!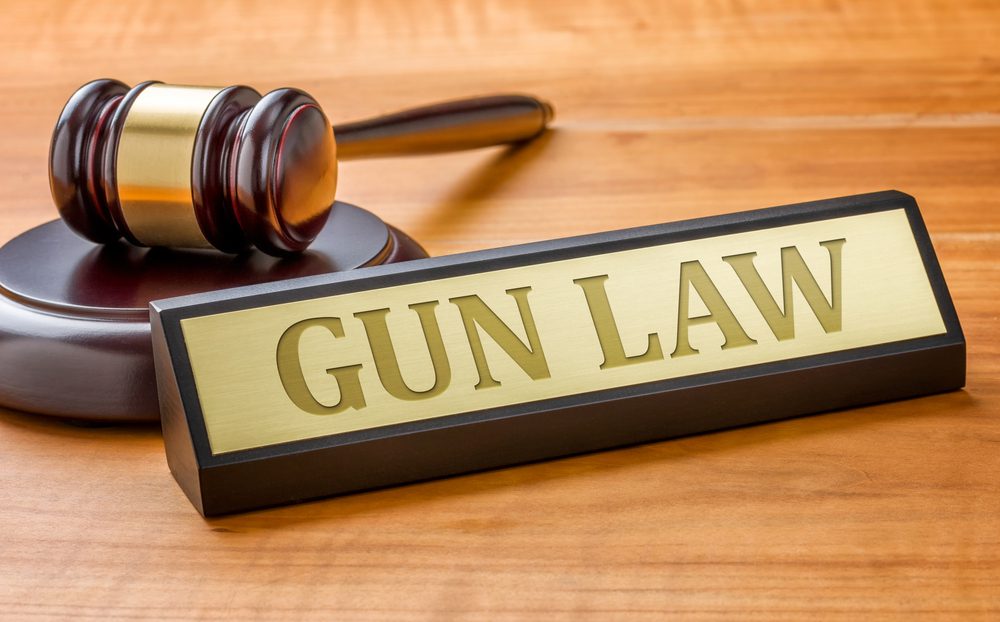 1. California
According to experts, the states in which the gun laws are stricter are typically the ones that are very populated and are home to large urban communities. The bigger the city, the stricter the rules are, so it's going to be a huge difference compared to rural areas.
The beautiful land of honey and milk, California, is known for having the most rigorous gun laws in the country. In 2016, the sunny state passed a law called Proposition 63, which implies serious background checks for being able to buy gunpowder and also blocks having large-capacity magazines in custody.
If you live in Cali and think about purchasing a gun, don't forget that the officials will perform a very serious background check on you because they're very careful with the people they give a firearm permit to.
What's interesting about gun laws in Cali is that although this is the state that has the most severe firearm laws, it's in 7th place for the lowest rate of murders by weapon violence.
2. New York
Another state where gun laws are harsh is New York. The state where skyscrapers are at home and modern buildings blend beautifully with nature won't allow you to purchase a gun if you don't have the proper age or if you didn't pass their severe background check.
As everyone knows, the legal drinking age in the United States is 21, but this age is also the legal one for obtaining a license to have a firearm with you. Citizens younger than 21 years old can only buy gun weapons if they're ongoing or honorably laid-off members of the armed forces or if they work as officers of law enforcement.
Another thing about the gun laws in the state of New York is that although open carry of handguns isn't allowed, there's no order regarding the restrictions on the open carrying of long guns in public.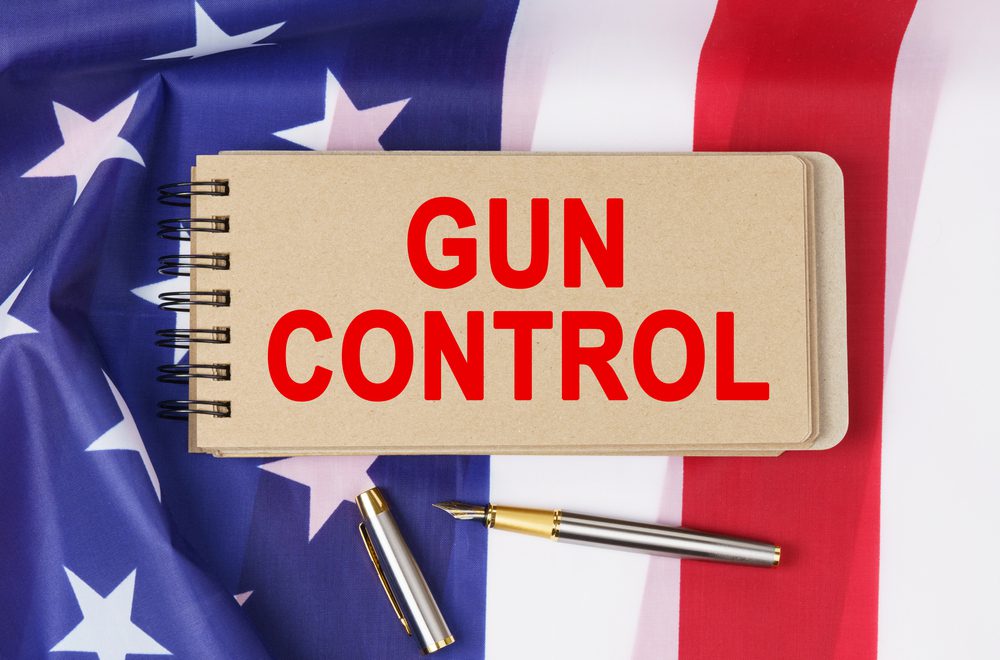 3. Illinois
The state of Illinois is an amazing place for everyone to visit, with plenty of things to do and see. It's very popular for the abolition of slavery, its fantastic improvements regarding the American automotive industry, as well as its importance in the Underground Railroad.
The first McDonald's dine-in can consider the state of Illinois its home. If you live in this state or plan on moving there, you should know that besides impressing you with all the beauties you'll find on Route 66 or with the biggest catsup bottle on the globe, it has some strict gun laws that everybody needs to follow.
At the beginning of 2023, on January 10th, to be exact, the state of Illinois started to consider particular firearms as assault weapons. Moreover, the officials won't allow anybody to construct, deliver, sell, or buy an assault weapon, and whoever neglects these rules will be severely punished.
As for the assault weapons that people already have in their homes, they're legal to own if they're certified by the state police by January 1st, 2024.
4. Maryland
The state of Maryland is in place no. 8 when it comes to the strictest gun laws in the country, but the sad thing is that regardless of the strong laws that are imposed by the officials, people don't respect them, which is the reason why there's a high number of deaths in Maryland.
The questionable Firearm Safety Act became the new law in 2013, and it forbade weapons that were created in an assault-style. Besides that, it also imposed some limits on magazines that were bigger than 10 rounds, and while some citizens thought that this was a good thing, others weren't so happy about it.
But on April 10th, 2023, another act was passed in the House, known as SB 1, the Gun Safety Act of 2023, which happened on the last day of the state's 90-day session.
If there's not a special event, such as hunting, or if you don't have a permit to carry a handgun, you can't have a handgun with you when you're out and about, and it doesn't matter if it's concealed or openly. However, the state allows you to carry a handgun with you if you're on your property or if you're in the place of your own business.
5. Massachusetts
If you're one of Massachusetts' residents and you're the owner of a handgun, you should know that you should keep it in a container that's locked or in a mechanical lock that is tamper-resistant. The last place you could put your weapon is a safety device, but you have to make sure that no one touches it or knows where it is.
There's an exception to this rule, and that's primitive firearms. The law also says that your gun should never be stored loaded because accidents can't happen and you'd better be safe than sorry. So unload it and store your things separately: put your gun in a locked compartment and the ammunition in another one.
This beautiful state can be proud to say that it has the sixth-strictest gun laws in all of America and, drum roll, please, the lowest rate of killings caused by guns.
It seems like the Bay State has been a great example of gun safety for many years now and is the only state in the country that bars weapons purchases by citizens with distinguished warrants. They also ask for a safe storage space for any firearms that are not in their new owner's urgent possession.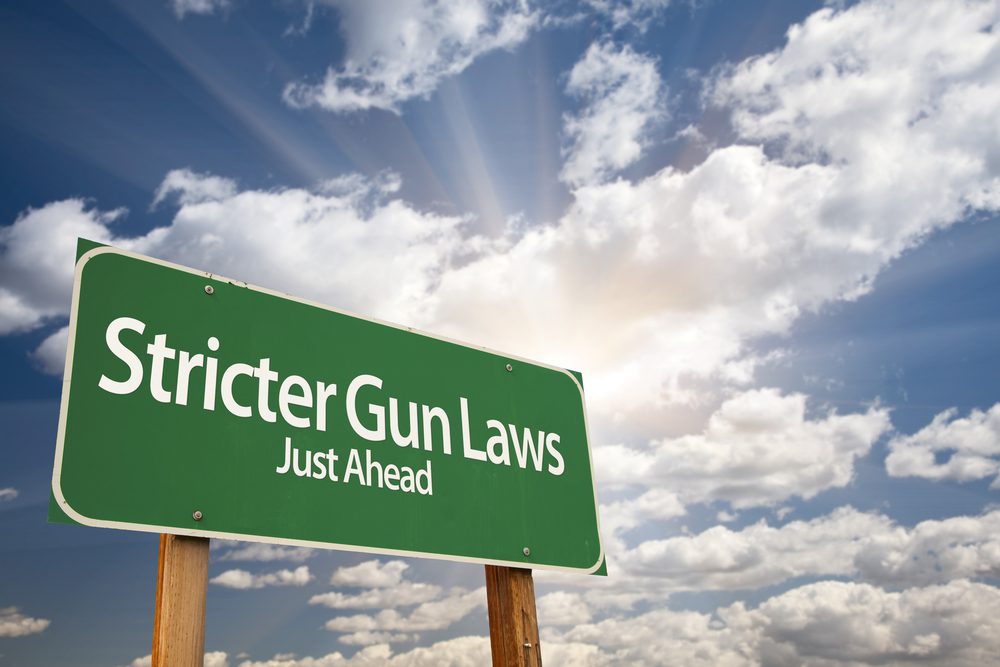 6. Hawaii
The beautiful, cozy, and relaxing state of Hawaii can happily tell the world that it is the state with the lowest rate of gun killings per year. And we can say that the reason they succeeded in such a fantastic matter is that they have some of the strictest gun laws in America.
Even though Hawaii has plenty of laws that can actually save the lives of its citizens, one thing that is admirable in this state is that the only way people can purchase a gun is by getting a license and completing a firearm safety course. Smart idea, right? According to different sources, almost 61 people are killed by guns in Hawaii every year, so it's understandable why they have such strong gun laws.
Other than that, people who have been guilty of a felony or any domestic violence misconduct, or if they're not considered mentally stable by an authorized institution, or if they're subject to particular court orders that are linked to domestic violence, aren't able to purchase or even carry firearms.
7. Connecticut
The last state we're going to talk about in this article is Connecticut. In order to purchase a firearm in this state, you'll have to respect the strict gun laws that are imposed.
The officials want to make sure that everybody who thinks about owning a gun is indeed suitable to do so, so besides a serious background check, they require people to undergo special training, as well as a permit requirement for being able to buy a gun and then the necessary ammunition.
The state also had a ban (there are, of course, a couple of exceptions) on particular assault weapons, which are semi-automatic firearms, and magazines that can hold with no problem more than 10 rounds.
Don't even think about carrying a gun with you in a state park or a state forest, because that means breaking the law and suffering severe consequences for your actions. The only way to bring a gun with you when you're out and about is with authorization from the Connecticut Department of Energy and Environmental Protection.