In recent years, politics and the political climate have played out like something out of the movies. And with the last several years of social unrest, an unprecedented public health crisis, and an ever-expanding divide between the left and right, if it really were a movie, we would have likely turned it off by now.
However, our great nation is the land of movie making and as such over the last century or so, we have produced uplifting, thoughtful, and incisive fictional (and sometimes not so fictional) stories about government, presidents, and the political landscape as a whole. And while everyone's taste in movies is entirely subjective (your list may vary widely from ours), here are some of the great political movies that have graced our silver screens over the last century.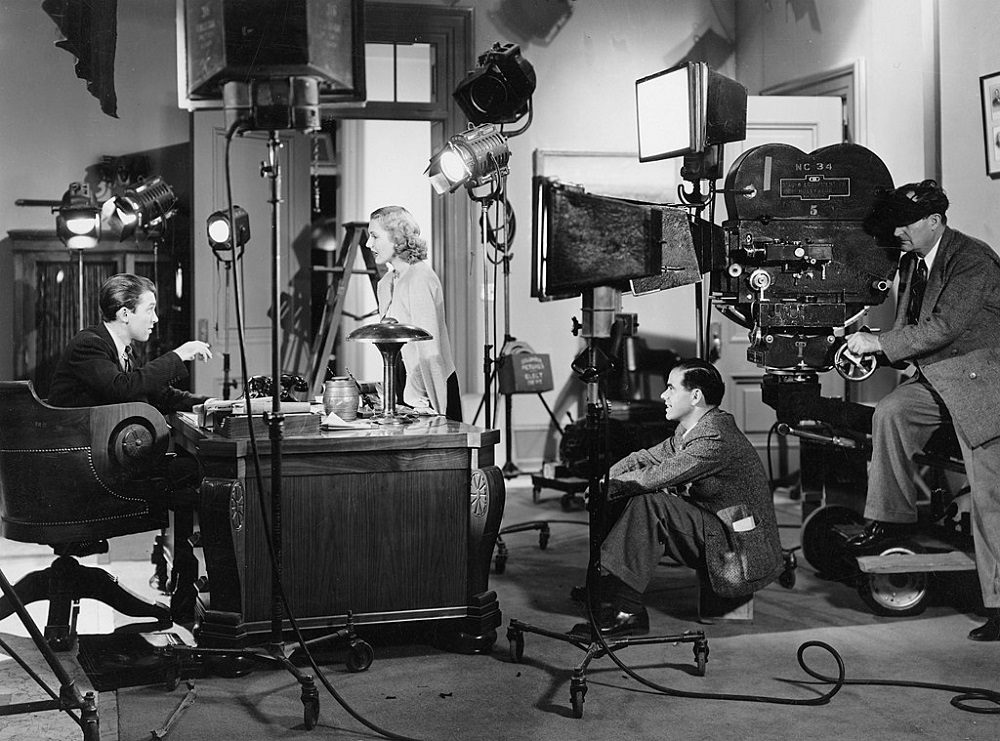 1. Mr. Smith Goes to Washington
Somewhat based on the life and experiences of Montana U.S. Senator Burton Wheeler, Frank Capra's seminal 1939 classic political movie about a small-town nobody who, as a newly appointed United States Senator, witnesses firsthand the corruption of the political system in Washington and fights back (spoiler alert – and wins).
However, it was controversial on its initial release as anti-American and pro-Communist for showcasing corruption in the US government. It would not only make a star out of its lead, Jimmy Stewart, but even today it serves as a reminder of the sacredness of the Constitution, and those that choose to serve in government have to duty to uphold American principles and values.
If you want to see the movie, here's where you can get it.
2. All the President's Men
With the press being described by former president Trump as public enemy while he was in office, there is no better time to revisit this 1976 biographical political movie about the unraveling of a conspiracy and a reminder of our need for a free press in order to hold political leaders accountable for their actions.
No one did it better than Washington Post reporters Bob Woodward and Carl Bernstein with their expose of the Watergate Scandal and the corruption of President Nixon and his administration. Robert Redford and Dustin Hoffman add a layer of intrigue, paranoia, and exhilaration as they show the mundanity as well as the blood sweat, and tears journalists have to go through to get to the truth.
3. The Manchurian Candidate
The 1960s and '70s gave birth to what would be known as New Hollywood, (also American New Wave or Hollywood Renaissance), where young filmmakers created grittier, more realistic, and socially conscious movies. One movie that kicked off the trend of great paranoid thrillers was John Frankenheimer's 1962 neo-noir, psychological political thriller exploring the Cold War and sleeper agents, The Manchurian Candidate.
Starring "Ol' Blue Eyes" himself, Frank Sinatra, as Major Bennett Marco, and Laurence Harvey as Raymond Shaw, this story about the assassination was strangely prescient as just over one year later an assassin's bullet would take the life of JFK. This deeply disturbing film, especially for the time, also showcases a powerhouse performance from Angela Landsbury that will amaze you to this day.
4. Primary
Widely seen today as a breakthrough moment for the art of documentary filmmaking, Primary is a movie produced by Robert Drew and shot by Richard Leacock, D. A. Pennebaker, Terence Macartney-Filgate, and Albert Maysles. It chronicles the 1960 Democratic Party primary election in Wisconsin between John F. Kennedy and Hubert Humphrey, a race that Kennedy would win with 60.8 percent of the vote.
Described as "cinema verite" and "direct cinema," this intimate documentary that followed the candidates through cheering crowds, hotel rooms, and cars across Wisconsin was not only a turning point for documentaries but a watershed moment in how the camera presented politicians with greater intimacy than was possible with the older style of documentary film making and something we are very used to seeing today.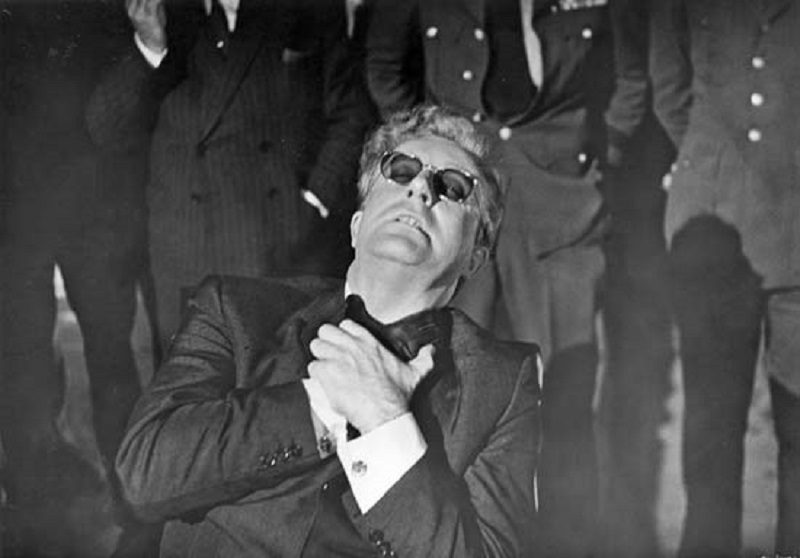 5. Dr. Strangelove or: How I Learned to Stop Worrying and Love the Bomb
When Stanley Kubrick wanted to adapt the novel "Red Alert," he approached the project as a serious drama about the possibility of nuclear war breaking out at any moment. However, as Kubrick would state in later interviews, the idea of the paradoxical "balance of terror" between nuclear powers and the idea of mutually assured destruction was ripe for satire.
This 1964 movie boasted a stellar cast comprising George C. Scott, Sterling Hayden, and Slim Pickens. However, the real standout would be Peter Sellers who took on three roles as Group Captain Lionel Mandrake, a British RAF exchange officer, Merkin Muffley, the US President, and the titular Dr. Strangelove, the popular nuclear war expert, and former Nazi. Although controversial at the time, Dr. Strangelove is seen as one of the best comedies of all time and one that, as we would discover after its release, proved just how unhinged the people in power really are.
6. Born Yesterday
Starring Judy Holliday in an Oscar-winning performance, this 1950 movie directed by George Cukor and based on the 1946 stage play of the same name by Garson Kanin, reminds us that corruption in the halls of power of Washington is far from a new thing. The story follows the uneducated mistress, Billie Dawn (Holliday) of an uncouth and coarse wealthy junkyard tycoon, Harry Brock (Broderick Crawford) as he makes his way to Washington to lobby (buy) congressmen.
A precursor to the 1964 classic My Fair Lady, Billie Dawn, with the aid of newspaperman Paul Verrall (William Holden), attempts to soften her rough edges and make her more presentable in capital society so she can marry Brock as a wife cannot be forced to testify against her husband as a legal precaution. In doing so, Dawn quickly learns just how corrupt her sugar daddy really is and his plan backfires as not only does she end up controlling his wealth, but she falls in love with Verrall and marries him instead.
7. Citizen Kane
Widely considered the filmmakers' movie and a darling of the critics even to this day, this groundbreaking political drama follows the life and legacy of Charles Foster Kane, played by Orson Welles, as a wealthy, lonely anti-villain who uses his power and media empire to write the narrative he wants to push forward. A story that explores anti-fascist themes and is just as relevant today as it was in the 40s.
Considered one of Hollywood's most classic cautionary tales about the dangers of unchecked power, the film was based on the corrupt power of America's media barons, most notably, William Randolph Hearst and Joseph Pulitzer. Upon its release, Hearst was so enraged by the film that he banned any mentioning of it in his papers and tried to sue Welles for libel. Although the film's commercial performance fell short at the time, it has gone on to top many of the 'greatest movie ever' lists.
8. Wag the Dog
In a classic case of life imitating, this 1997 political satire black comedy film produced and directed by Barry Levinson with Dustin Hoffman and Robert De Niro could never have foreseen just how close to the bone their story really was. The plot follows a president embroiled in a sex scandal involving a young woman who, as a distraction, hires a movie producer to stage a phony war.
Amazingly, just one month after the release of the movie, the actual president at the time, Bill Clinton, became embroiled in the Monica Lewinsky scandal. After Clinton decided to bomb the Al-Shifa pharmaceutical factory in Sudan, people were quick to point out the comparisons. As a result, the movie that apparently had an outlandish and ridiculous premise was suddenly being hailed as one that had accurately predicted the future.
9. Election
Although it was far from a box office success upon its release in 1999, director Alexander Payne's movie about a student body election based on Tom Perrotta's 1998 novel, would not only be a breakout role for Reese Witherspoon as Tracy Flick, and be cited by president Barrack Obama as his favorite political film, but would be recognized today as an American classic.
As Witherspoon's unethical and overachieving student locks horns with Matthew Broderick's beleaguered social studies teacher Jim McAllister, the two battle it out over a seemingly inconsequential student body presidential election. However, the movie would not only highlight the rise of the archetype of female political ambition but would be a comedic example of the dirty tricks campaigns used by politicians to this day to destroy their opponent's political ambitions
10. Thirteen Days
This 2000 historical political thriller movie directed by Roger Donaldson and starring Kevin Costner, dramatizes the Cuban Missile Crisis of 1962. The plot follows Costner as top White House assistant Kenneth P. O'Donnell, with Bruce Greenwood, featured as President John F. Kennedy, has been criticized for its choice of O'Donnell as the protagonist, with then Secretary of Defense Robert McNamara later claiming in an interview that O'Donnell had little to no role in the unfolding events.
However, despite McNamara's protestations, he and other Kennedy administration officials did concede that the film was accurate in many ways to the truth of how events unfolded in October 1962. There was an earlier attempt to commit this story to film with 1974's 'The Missiles of October,' which was based on Kennedy's book, but the 2000 movie had access to newly declassified information not available to the earlier production which gave it a stronger air of authenticity.
11. The Fog of War
Although clearly irked by the dramatic liberties taken by 2000s Thirteen Days, three years later, former defense secretary Robert McNamara would get the opportunity not only to tell his side of the story
about the Cuban Missile Crisis but his political life in the haunting memoir of the ultimate Washington insider, The Fog of War.
Directed by Errol Morris, 2003's The Fog of War: Eleven Lessons from the Life of Robert S. McNamara, should have been a by-the-numbers recounting of a life in politics. However, the documentary would be a stunning up-close-and-personal discussion with a man at the heart of some of the most powerful and provocative moments that shaped America in the 20th century. McNamara himself gives an honest portrayal of his role as the "architect" of the Vietnam War (amongst other pivotal roles he played in his political career with a candidness seldom seen by politicians. He even went on to admit the mistakes he made as a man believing he had an unshakable moral certitude.
You may also like Meet the 5 Strong Female Politicians Who Shaped America's Future.